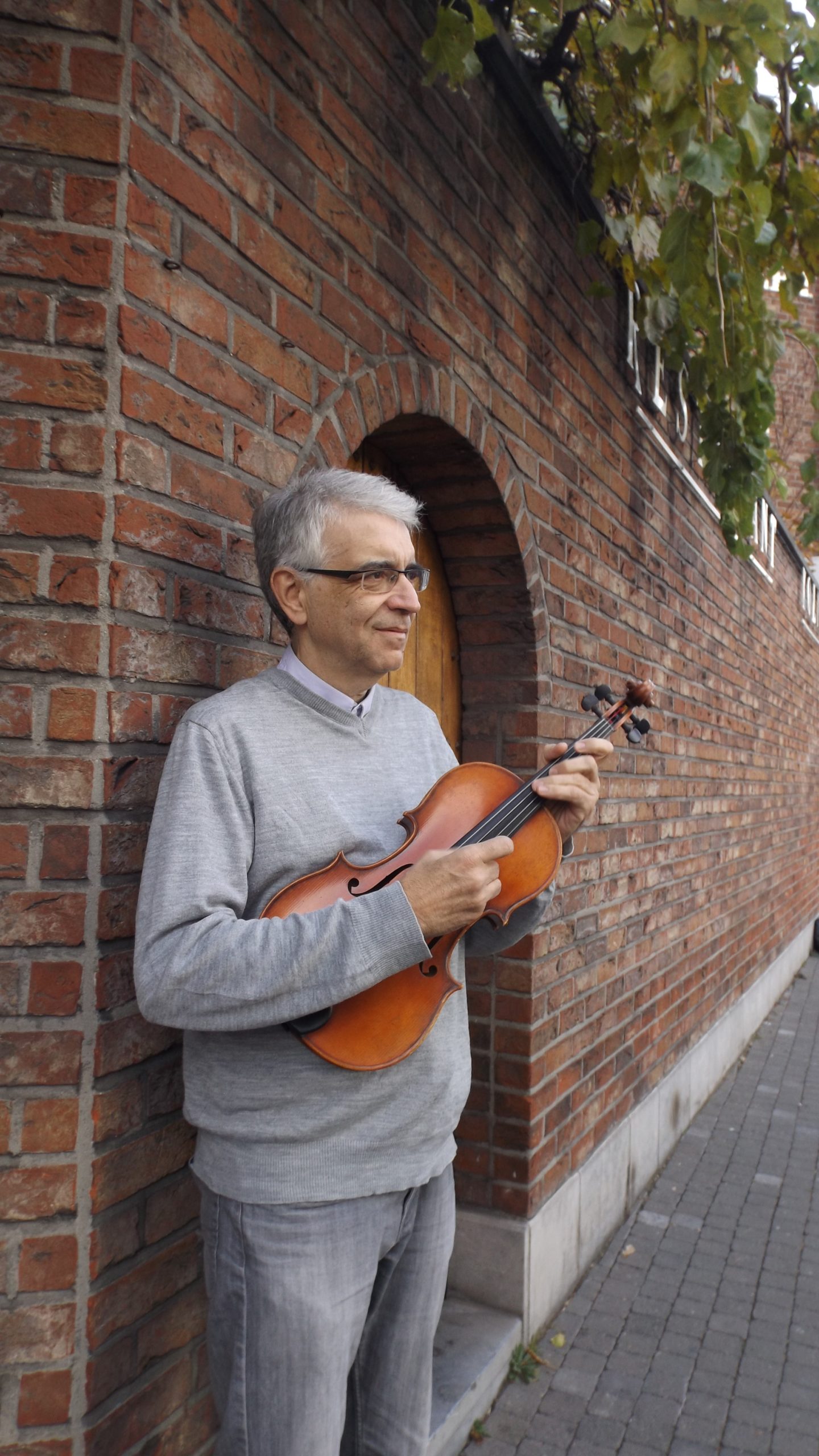 After receiving a first prize in viola in the Conservatoire in Avignon at the age of 13 he received a first prize in viola from the CNSm in Paris at the age of 16. After two years at the Juilliard School and two years at Boston University where his teachers are Walter Trampler, Lillian Fuchs, the Juilliard Quartet .., he becomes solo viola of the Ensemble Intercontemporain in Paris conducted by Pierre Boulez at the age of 19. He is in the winter of 1981, one of the last students of William Primrose (Provo-Utah).
Since then his international career has developed bringing him to many concert halls throughout the world : Lincoln Center, Wigmore Hall, Theatre des Champs Elysees, Teatro La Scala (Milano), Gulbenkian Foundation (Lisbon), Luzern Festival… He has performed as a soloist with the Ensemble Instrumental de France, Ensemble Intercontemporain, Ensemble Alternance, Ensemble Contrechamp, Orchestre Symphonique de Tel Aviv, Israel Sinfonietta, Orchestre OLRAP, Orchestre Paca, Caracas Chamber Orchestra, Victoria Symphony (Canada), Prussian Chamber Orchestra, Dusan Skovran Orchestra (Belgrade)…
He has given numerous world premieres from composers : K.Stockhausen, Klaus Huber, Philippe Hersant, Jean Michel Damase, Bruno Mantovani, Pjilippe Schoeller, Philippe Manoury, Heinz Holliger, Alessandro Solbiati, Joseph Vella , Edith Lejet…
He is regularly invited to give international masterclasses – in Beijing, Kyoto, Gwangju (Korea), Tignes (Musicalp), Les Arcs, Fontainebleau, «Close Encounters… – Berkshires-US », Novisad, Malta, Domaine Forget (Canada)…
As a chamber musician he has been regularly invited in festivals such as : Prades, Cheltenham, Miami, Phoenix (AZ), Gex, Crans-Montana, Kuhmo,…
He recently created a new chamber ensemble (The Primrose Ensemble). He is artistic director of the «Fête de I'alto» in Lasalle en Cevennes
He teaches viola in the CNSM in Paris, Conservatoire Royal de musique de Liege and the CRD in Gennevilliers.
He has recorded over 70 records and recently, under the direction of the composer, Vladimir Cosma's Concerto for viola which was written for him. His viola is made by Friedrich Alber (Montpellier). He also plays viola d'amore and appears regularly in concert and recordings with his wonderful instrument built by Michiel de Hoog in 1995 (copy of Stradivarius).