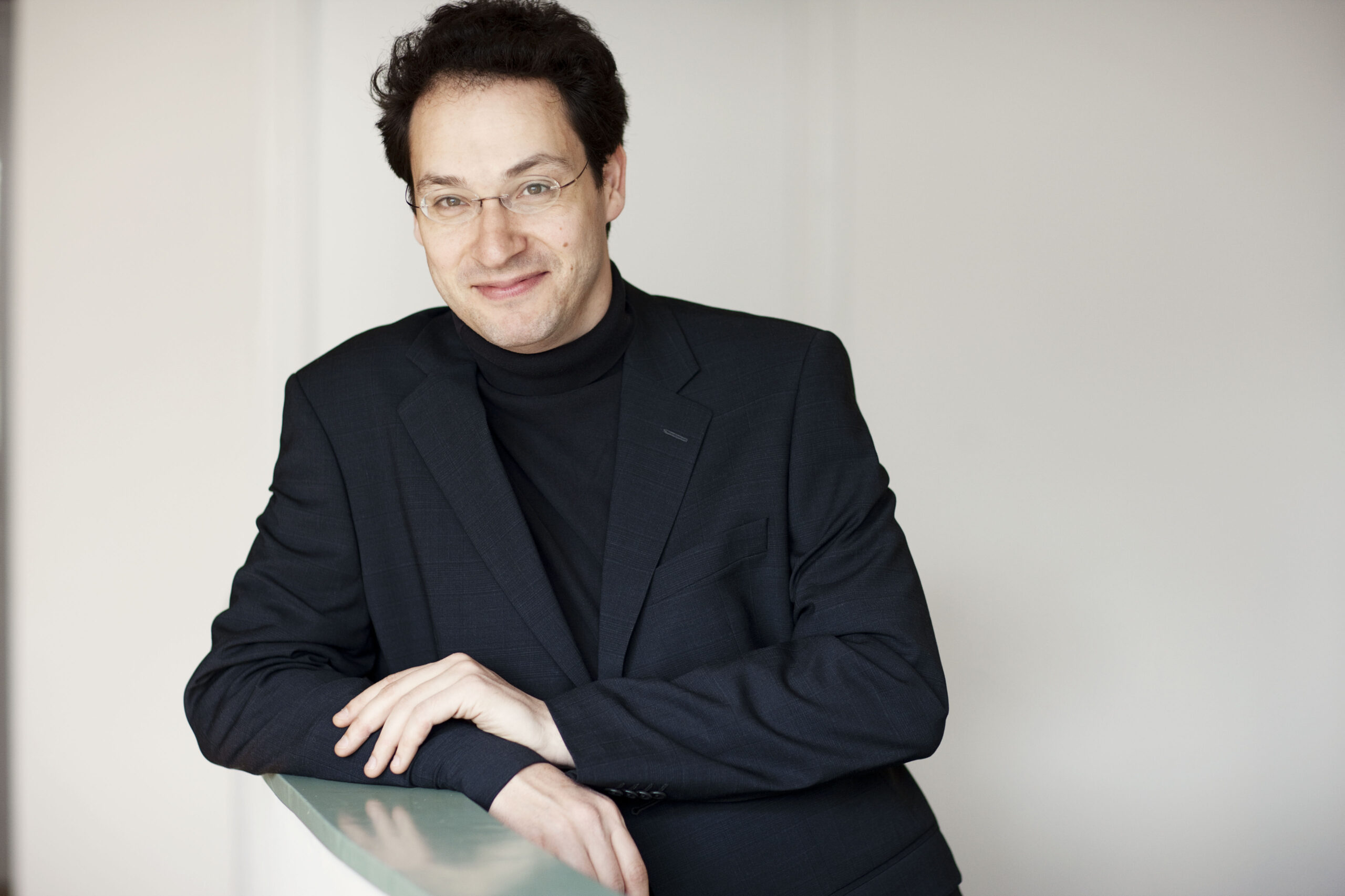 Pianist Shai Wosner has attracted international recognition for his exceptional artistry, musical integrity, and creative insight. His performances of a broad range of repertoire—from Beethoven and Schubert to Ligeti and the music of today—reflect a degree of virtuosity and intellectual curiosity that has made him a favorite among audiences and critics, who note his "keen musical mind and deep musical soul" (NPR's All Things Considered).
To open the 2023-24 season, Wosner delves into the enigma behind Beethoven's relentless creative exploration with his new recording of the Diabelli Variations, to be released in September on Onyx Classics. He next performs another highlight of his season: the world premiere of Vijay Iyer's first piano concerto—written for Wosner—with the East Coast Chamber Orchestra presented by Peoples' Symphony Concerts in New York, where Wosner serves as Artist-in-Residence, and Philadelphia Chamber Music Society. He also performs Schoenberg's Piano Concerto with the Symphoniker Hamburg, Brahms's Second Concerto with the Erzgebirgischen Philharmonie Aue, and recitals with the Salon Piano Series in Madison, Wisconsin, the Chopin Society of Connecticut, and Premiere Performances in Hong Kong.  He additionally tours to Europe and the U.S. as part of the Zukerman Trio with violinist Pinchas Zukerman and cellist Amanda Forsyth; and performs with violinist Joshua Bell as part of a second European tour.
Born in Israel, Wosner enjoyed a broad musical education from a very early age, studying piano with Opher Brayer and Emanuel Krasovsky, as well as composition, theory, and improvisation with André Hajdu. He later studied with Emanuel Ax at The Juilliard School, where Wosner is also now on the piano faculty. He is a recipient of Lincoln Center's Martin E. Segal Award, an Avery Fisher Career Grant, and a Borletti-Buitoni Trust Award. He resides in New York with his wife and two children.
For more information on Wosner go to shaiwosner.com.