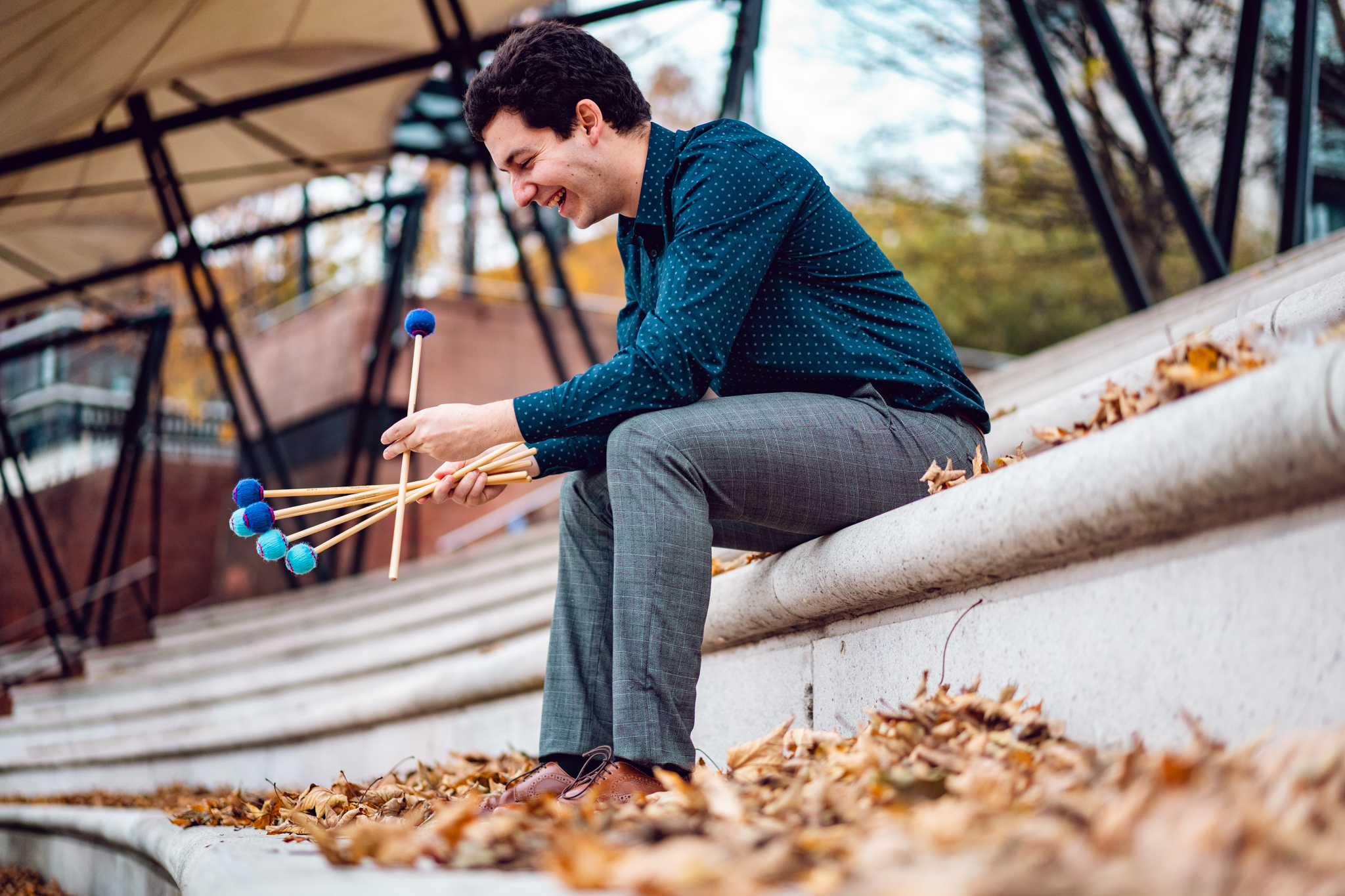 Laurent Zufferey is a Swiss conductor. He is currently studying at the Royal Northern College of Music in Manchester (UK), where he has ongoing commitments as assistant to the BBC Philharmonic Orchestra and the Royal Liverpool Philharmonic Orchestra, working with renowned conductors such as Vasily Petrenko, Omer Meir Wellber and Kahchun Wong.
Born in Sion (Switzerland) in 1993, Laurent first encountered music through the very strong brass band and wind orchestra scene around the city.
Despite coming from a non-musical family, he continued to take an interest in music and started playing percussion in his local wind band of the Harmonie Municipale de Sion, and later in the prestigious Valaisia Brass Band. After winning numerous soloist competitions as a teenager, he came to classical music by frequenting renowned festivals such as Verbier, Gstaad and Crans-Montana.
Although his career path led him to complete a Bachelors degree in Engineering, music started to become a bigger part in Laurent's life. Alongside his studies, he was the Musical Director at a local band for 4 years and took part in several masterclasses with artists including Philippe Bach (CH), Timothy Redmond (UK), Mark Elder (UK) and Douglas Bostock (UK).
In 2016, he entered his first competition as a conductor and was awarded 3rd Prize at the Augsburg International Competition by a panel of experts including Atso Almilla (FIN) and Matty Cillissen (NL). This experience was a turning point in Laurent's career, as he decided to pursue music professionally after this event.
He consequently entered the Royal Northern College of Music as a percussionist, where he graduated with a Masters of Music in Performance in 2017. He was then successful in gaining a scholarship place on the Conducting Programme for 2018 entry.
Laurent has had the opportunity to collaborate as conductor with renowned orchestras such as the Augsburger Philharmoniker (DE), the Musikkorps des Bundeswehr (DE), the Moravian Philharmonic (CZ) and the argovia philharmonic (CH).
He is supported by the Minkoff Foundation and the Leverhulme Trust Fund.