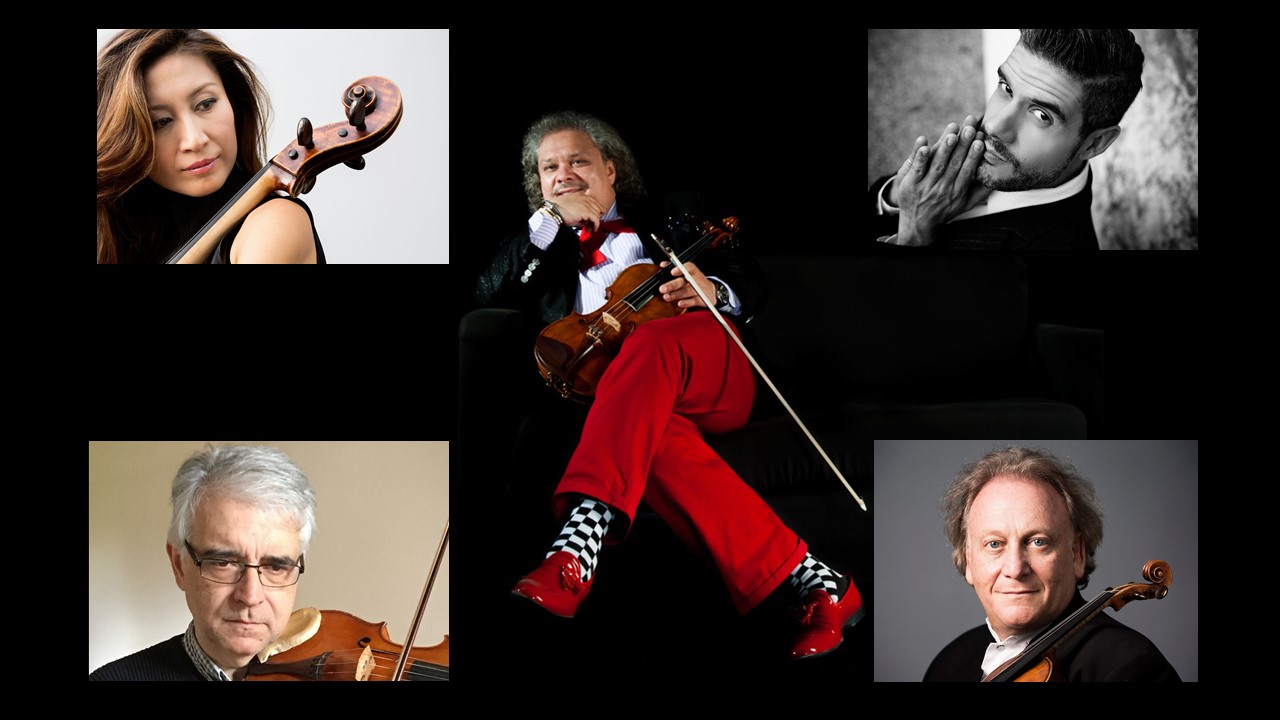 The influence of Hungarian folklore in Vienna
Roby Lakatos, violin with his Ensemble:
Laszlo Boni, 2nd violin
Jeno Lisztes, cimbalom
Vilmos Csikos, double bass
Gabor Ladanyi, guitar
Robert Szakcsi Lakatos, piano
José Gallardo, piano
Michael Guttman, violin
Noé Inui, violin
Pierre-Henri Xuereb, alto
Jing Zhao, cello
By placing the February Festival under the title of "Vienne la Magnifique", Michaël Guttman has chosen to present works that illustrate the musical richness of Vienna and the Austro-Hungarian Empire. Roby Lakatos, Hungarian and Gypsy virtuoso, will illustrate this spirit which inspired Haydn and Brahms, for example. We will therefore close this Festival with a fireworks display of Hungarian dances.

Programme :
Joseph Haydn – Trio for piano n° 39, dit « Gypsy »
Johannes Brahms – Quartet for piano and strings n° 1 in G minor, op. 25
Intermission
Classical, Hungarian and gypsy music with Roby Lakatos et his Band.
Tickets (also by subsscription) are available
In kind collaboration with