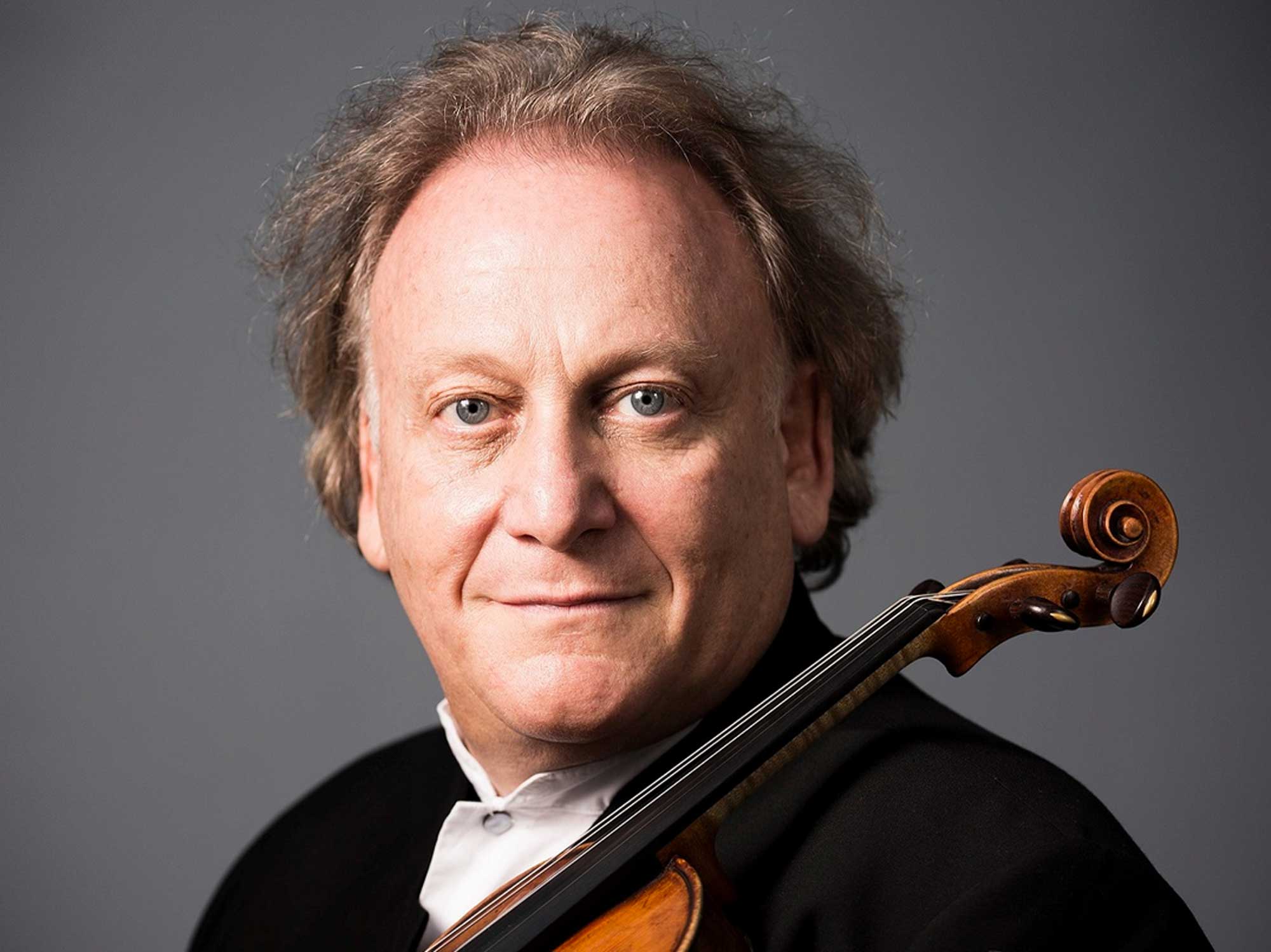 Michael Guttman is a violinist, conductor and music director of prominent festivals around the world, including Pietrasanta in Concerto, Crans Montana Classics in Switzerland, Le Printemps du Violon in Paris, and Made in Polin in Warsaw. He is also the music director of the Napa Valley Symphony and the Belgian Chamber Orchestra.
His album recorded with the London Philharmonic orchestra of three violin concertos illustrating three generations of Israeli composers (Ben Haim, Sheriff and Zehavi) received critical acclaim and received the prestigious Scopus Prize (2014) from the Hebrew University of Jerusalem for his achievements in music. He was also nominated for a Grammy award for his Hindemith Album with the Philarmonia Orchestra. He was the youngest violinist ever admitted to the Brussels Royal Conservatory at age 10. His debut at age 14, with Jean-Pierre Rampal, led to the meeting with his mentor Isaac Stern who recommended him for further studies at the Juilliard School in New
York City where he studied with Dorothy Delay and The Juilliard Quartet. He studied with the legendary Russian violinist Boris Goldstein, and organized a violin competition in his tribute together with Professor Zakhar Bron in Bern, Switzerland in 2014.
As Belgium's leading violinist, he was chosen to represent his country in 1992, during the Sevilla Universal Exhibition. Concerts at the Lincoln Center, Barbican Hall, Palais des Beaux Arts in Brussels, Salle Pleyel in Paris, and in Asia were followed by invitations to prestigious festivals such as, Progetto Martha Argerich, Flanders Festival, Bashmet's Elba Festival, Folles Journées in Nantes and Tokyo, and the Menuhin Festival Gstaad. He premiered the Philip Glass Double Concerto for Violin and Cello
with the Dallas Symphony Orchestra in the USA and the Hong Kong Philhamonic for Asia, both conducted by Jaap Van Zweden. He has toured with Martha Argerich, Nestor Marconi, Nigel Kennedy, Boris Berezovsky, Vadim Repin, Salvatore Accardo and Natalia Guttman among others.
After collaborating with composers and conductors such as Lukas Foss and Noam Sheriff, he developed his conducting career and in 2017, toured the most prestigious halls in Spain appearing with the legendary pianist Ivo Pogorelich. His encounter with Astor Piazzolla encouraged him to discover different styles of tango music, and in 2017 he created the first ever double concerto for violin and bandoneon with the Orpheus Chamber Orchestra and J.P. Jofre, the famous Argentinian
bandoneon player.
Michael Guttman plays on a 1735 Guarneri del Gesù violin once owned by the great Italian violinist and composer Giovanni Battista Viotti.
(Photo: Ives Dimant)