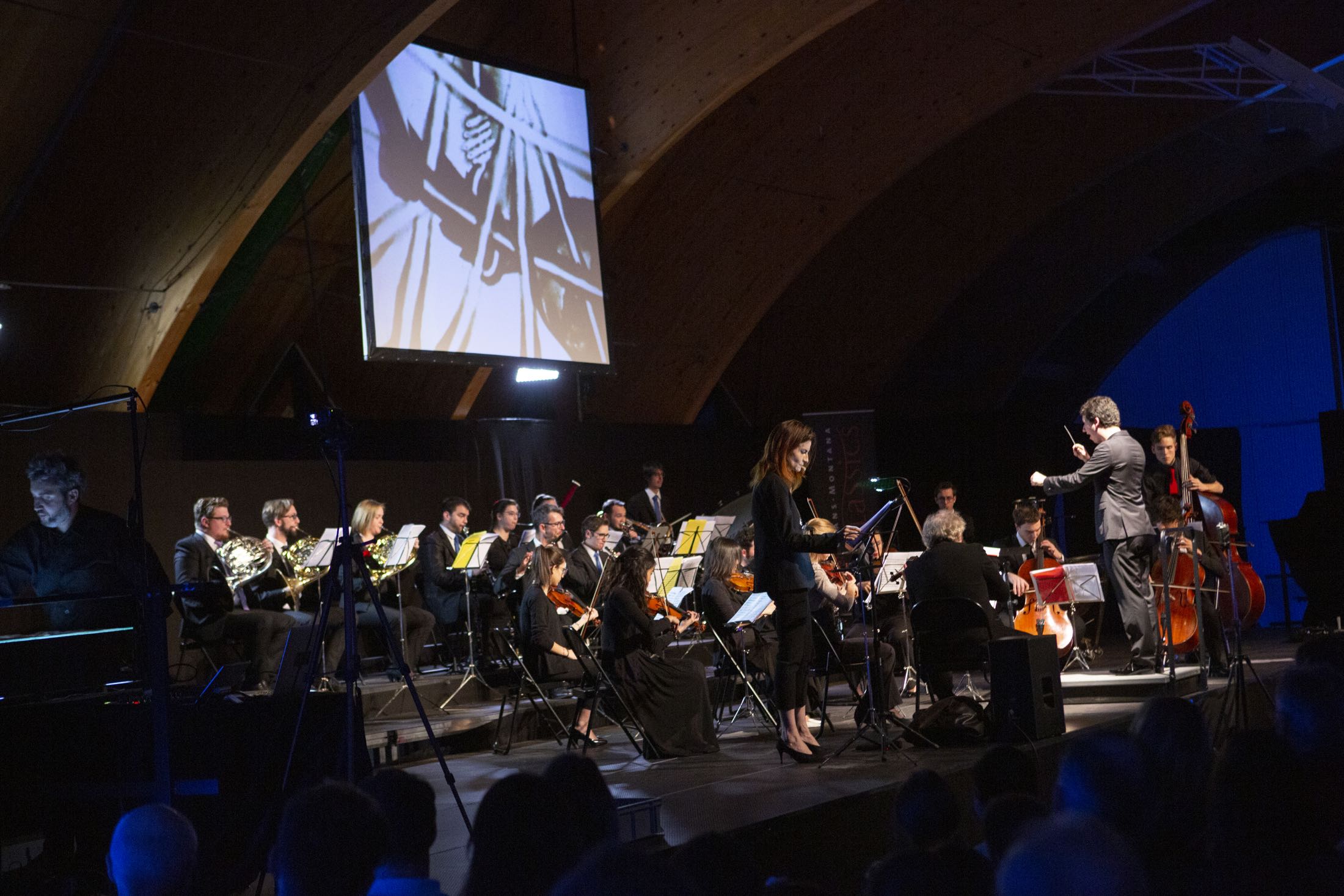 After last year's success, Crans-Montana Classics is offering a new concert for families in the great Hall of the Le Régent Sports Centre. Admission is free for children under 16.
With approx. 30 talented artists, this show will enthral spectators of all ages.
Conductor: Laurent Zufferey
First violin: Michael Guttman, musical director
The orchestra has been assembled specially for this occasion
Text performed by Eric Constantin, a member of Les Dicodeurs.
The visual aspects of the show are provided by Massimo Racozzi and Fabio Babich, whose sand art will be projected on the screen.
Prokofiev's Peter and the Wolf took centre stage in 2019, drawing spectators into the wonderful adventures of the Duck, the Cat and the Bird. But Peter and the Wolf is a very special story because… it never ends! After capturing the Wolf, Peter and his Grandfather take him to the zoo, and the Duck can still be heard quacking. Bernard Friot (text) and Jean-François Verdier (music) picked up the story from this point, following the wanderings of the Wolf and the Duck, their meetings with new friends and many other surprises! This is the Swiss premiere of Le Canard est toujours vivant (The duck is still alive), written in 2016.
To open the concert, we are excited to revisit The Sorcerer's Apprentice by Paul Dukas; some of you may remember Mickey and his magic hat, which bewitched brooms and mops in a hellish dance. The concert will conclude with the Radetzky March and the Tritsch-Tratsch-Polka from Johann Strauss I and II, closing the evening in true Viennese style.
Tickets are available