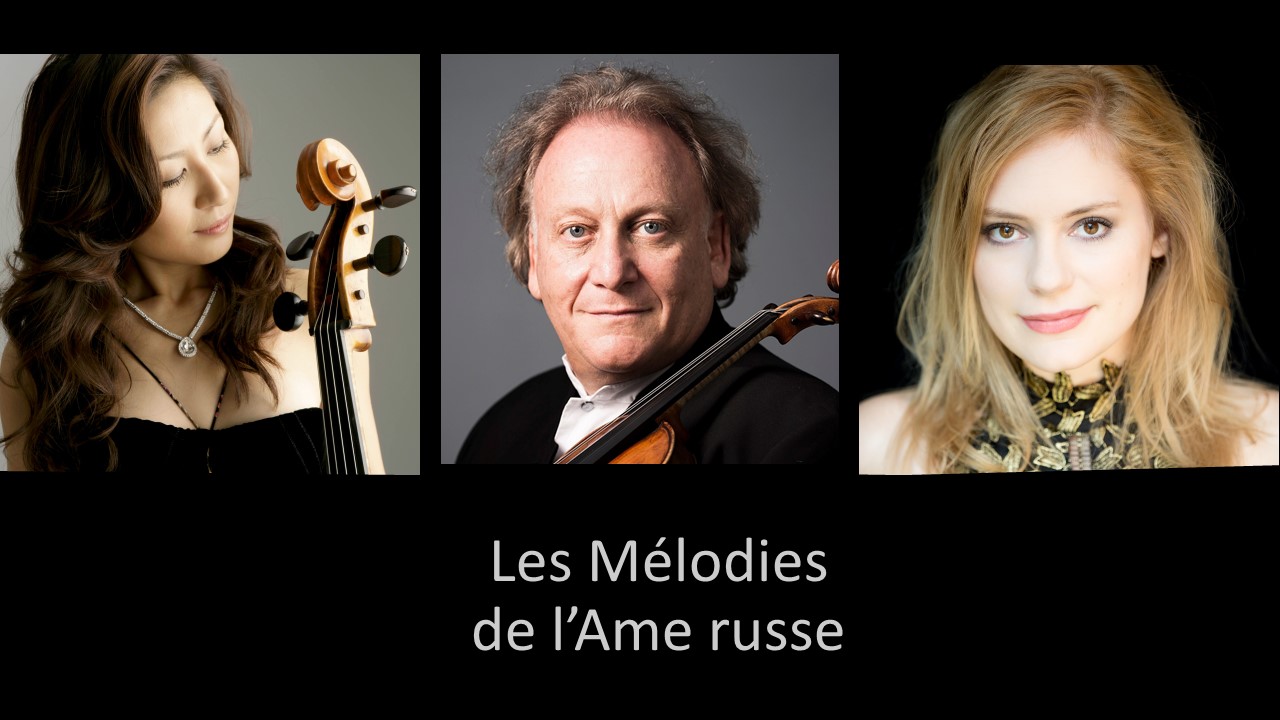 Music cannot be locked down! It invites you to travel.
We are intent on respecting our commitments to artists despite the current constraints imposed by the public health situation. To enable them to present their art to the public, we have asked them to record their concerts in St-Germain.
We hope this musical voyage will bring you comfort, joy and beauty in these unique and unprecedented times!
---
And to conclude this winter festival, the warmth of Russian music!
CMClassics is especially delighted to welcome, for the very first time, the Valais pianist Beatrice Berrut, who though Swiss at heart is a worthy acolyte of the teachings of the great Russian school. She will be accompanied on violin by our musical Director Michael Guttman, who is of Russian origin, and the wonderful Jing Zhao on cello, who through her Russian mentors Rostropovich and Geringas is likewise an exponent of the great Russian cello tradition.
Arensky, whose work treads the line between the Moscow and the St Petersburg schools, created an iconic piece in 1894, namely the Piano Trio in D minor. A student of Rimsky-Korsakov, a great friend of Tchaikovsky and an emeritus professor of Rachmaninov, Scriabin and Medtner, Anton Arensky is the very embodiment of the sometimes tortured soul of Russian Romanticism. He was especially admired by the brilliant Stravinsky, who was particularly fond of the Trio being performed here.
As with the Trios of Tchaikovsky, Rachmaninov and Shostakovich, the slow movement, Elegia, is the heart and soul of the piece.

Program of the video :
Anton Arensky (1861-1906)
Trio with piano no 1 in D minor, op. 32
Allegro moderato
Scherzo: Allegro molto
Elegia: Adagio
Finale: Allegro non troppo