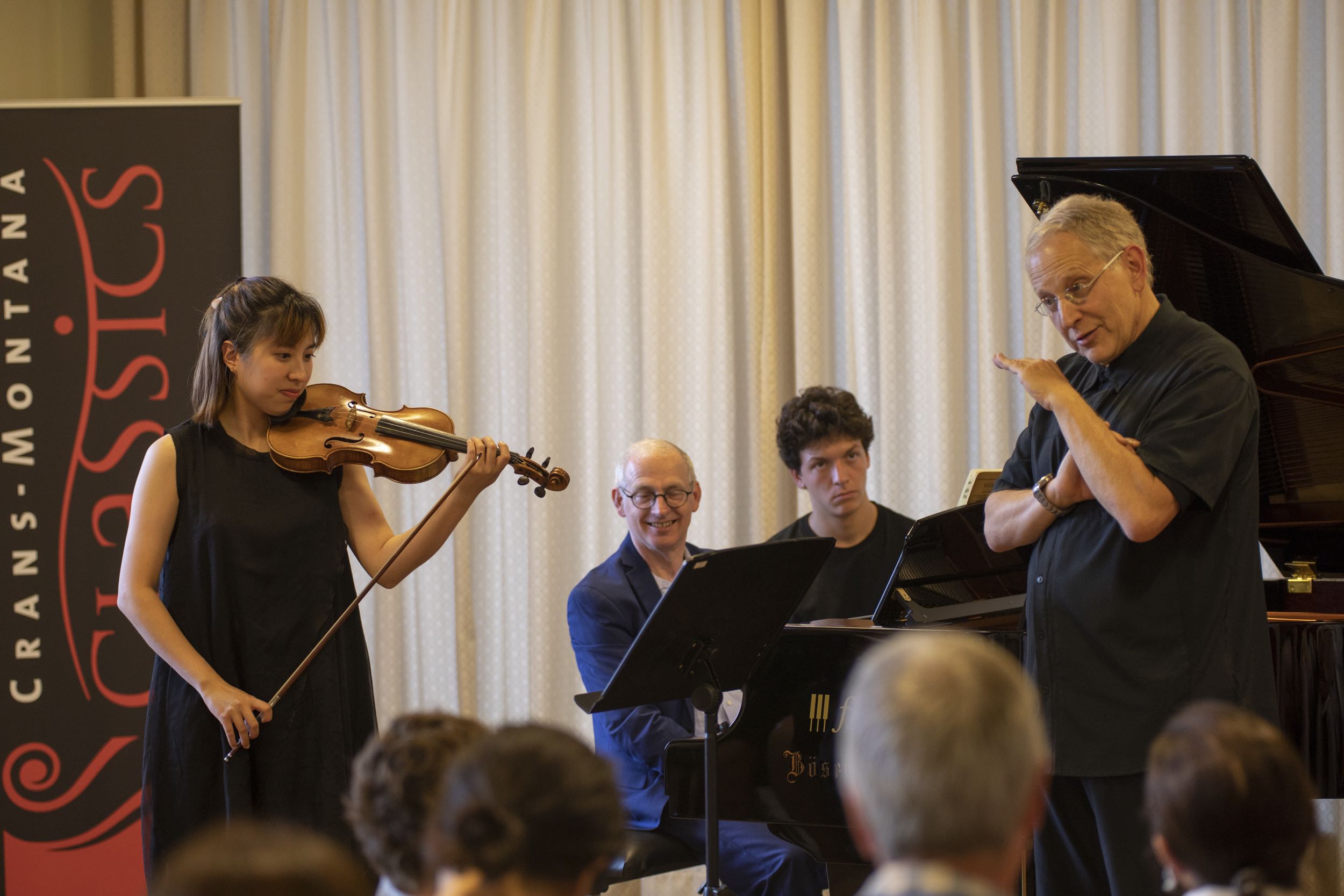 For the seventh consecutive year, we proudly presented the CMClassics Violin Master Classes under the direction of Maestro Shlomo Mintz in Crans-Montana. Famous violinist colleagues Zhou Qian and Hagai Shaham have been the guest professors of this year. The participants have been accompanied on the piano by Megumi Hashiba and Sander Sittig.
Aim of the Master Classes is to identify young, talented violinists, enrich the participants' experience and practice of music, and give encouragement and support to the participants for the next steps in their career.
All participants received Masterclasses from all three professors, as well as private lessons. They also had the opportunity of playing in our Students concerts at Hotel Royal and at Chapelle de Crêtaz-d'Asse, Aminona.
10 days of inspiration, education and excitement at a high level in the fascinating world of the violin !