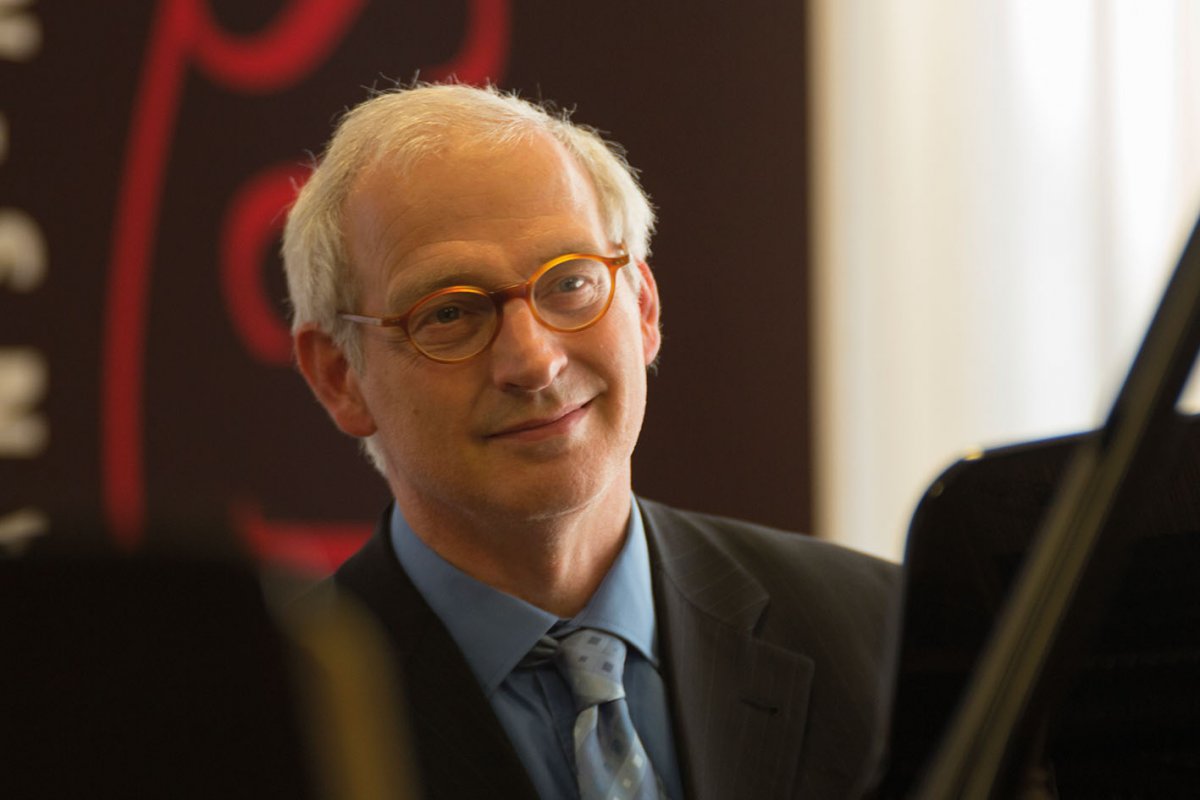 Sander Sittig studied at the Amsterdam Conservatory under Jan Wijn. After winning prizes at the international piano competitions of Rome, Palm Beach, Epinal and Eindhoven he started a career that took him all over Europe and other continents, performing a wide range of repertoire; piano concertos, solo recitals and chamber music.
Sander Sittig has recorded solo (compositions by Mozart) and chamber music CD's. He is best known, however, as the partner of famous violinists, such as Shlomo Mintz, Ilya Grubert, Liza Ferschtman and Maria Milstein. He also frequently appears at festivals such as Marienbad Nocturnes, The Violins of Hope (Charlotte, NC) and New Masters on Tour (Amsterdam Concertgebouw, Bratislava, Budapest) and has been official pianist at competitions like the Sion International Violin Competition. In 2017 Sander Sittig gave a large number of concerts in the Netherlands, performing Mozart's C minor Piano Concerto and an audio-visual recital 'Pictures at a Piano' with music of Debussy, Granados and Mussorgsky. He performed in Italy and Spain with Shlomo Mintz, in Israel with Pavel Berman and in Portugal with Miguel Simoes. Also this year he will tour Italy and Spain extensively with Shlomo Mintz, as well as performing in Spain with Benjamin Scherer and in the Netherlands and Italy with young prize-winning violinist Hawijch Elders.
Sander Sittig lives in Amsterdam and teaches chamber music, piano accompaniment and artistic research at the Rotterdam Conservatory. He is a collaborator at summer academies like Crans-Montana Classics (Switzerland), isa (Austria) and Schola Arvenzis (Slovakia), as well as at iClassical Academy, an organization that distributes master classes through the Internet.