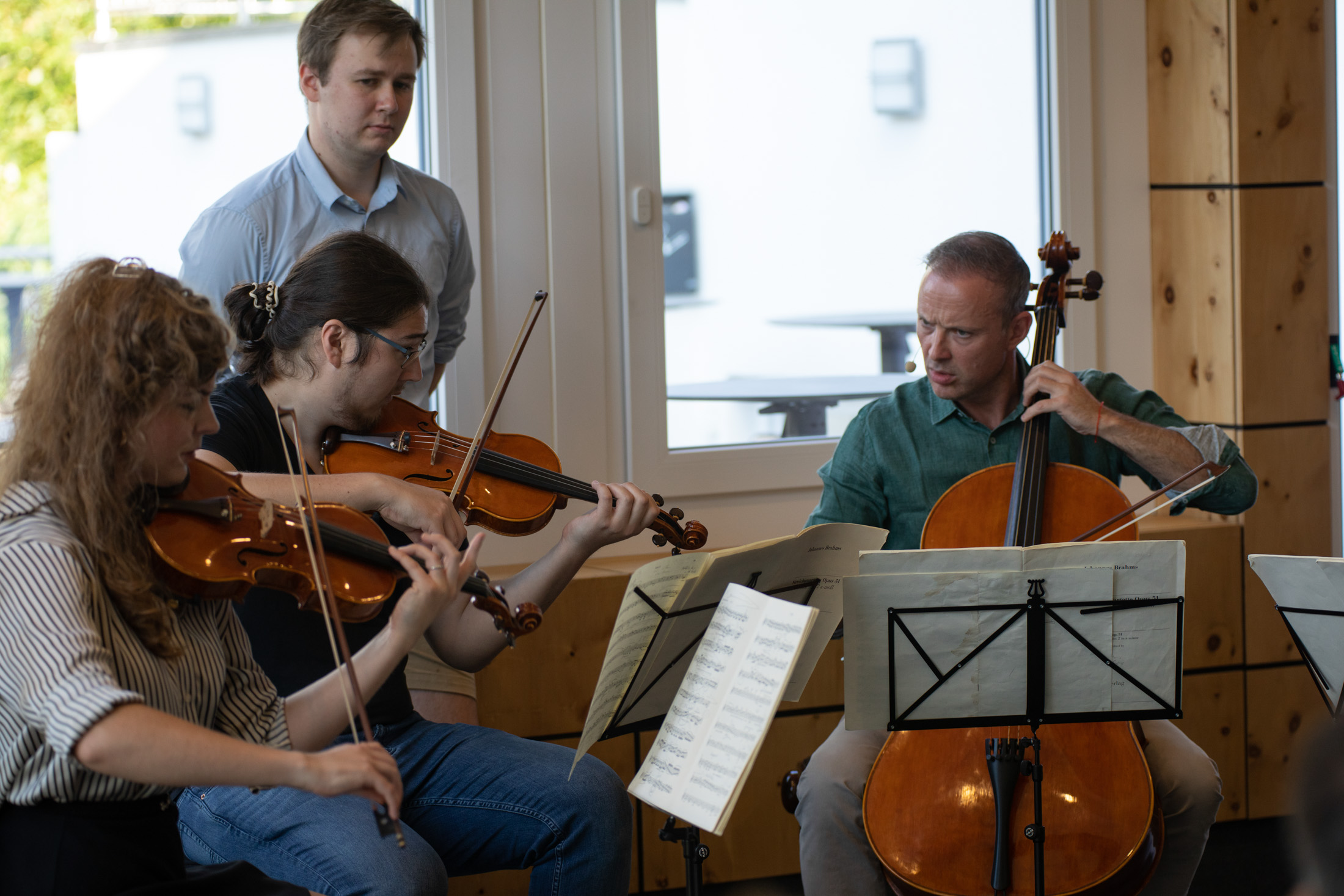 CMClassics is pleased to present to you this summer the 4th edition of its String Quartet Master Classes with the Jerusalem Quartet.
From 5th to 11th August 2023, Crans-Montana will throb to the rhythms and harmonies of the string quartet. Concerts, Master Classes, private lessons, various events, all under the direction of the Jerusalem Quartet, THE point of reference worldwide for many seasons now.
The string quartet represents the very essence of Western music and European culture. What composer has not wanted to write a string quartet to prove to the world, and especially to posterity, that he deserves his place among the greats? Putting the virtuosity of the performers at the service of music and never the other way around, that is one of the characteristics and one of the challenges of the string quartet.
You will have the opportunity to see teachers and students in action. Experience a Master Class with us, a privileged opportunity to deepen all the technique and musical sensitivity needed to influence a career through a single work.
Detailed program will follow.