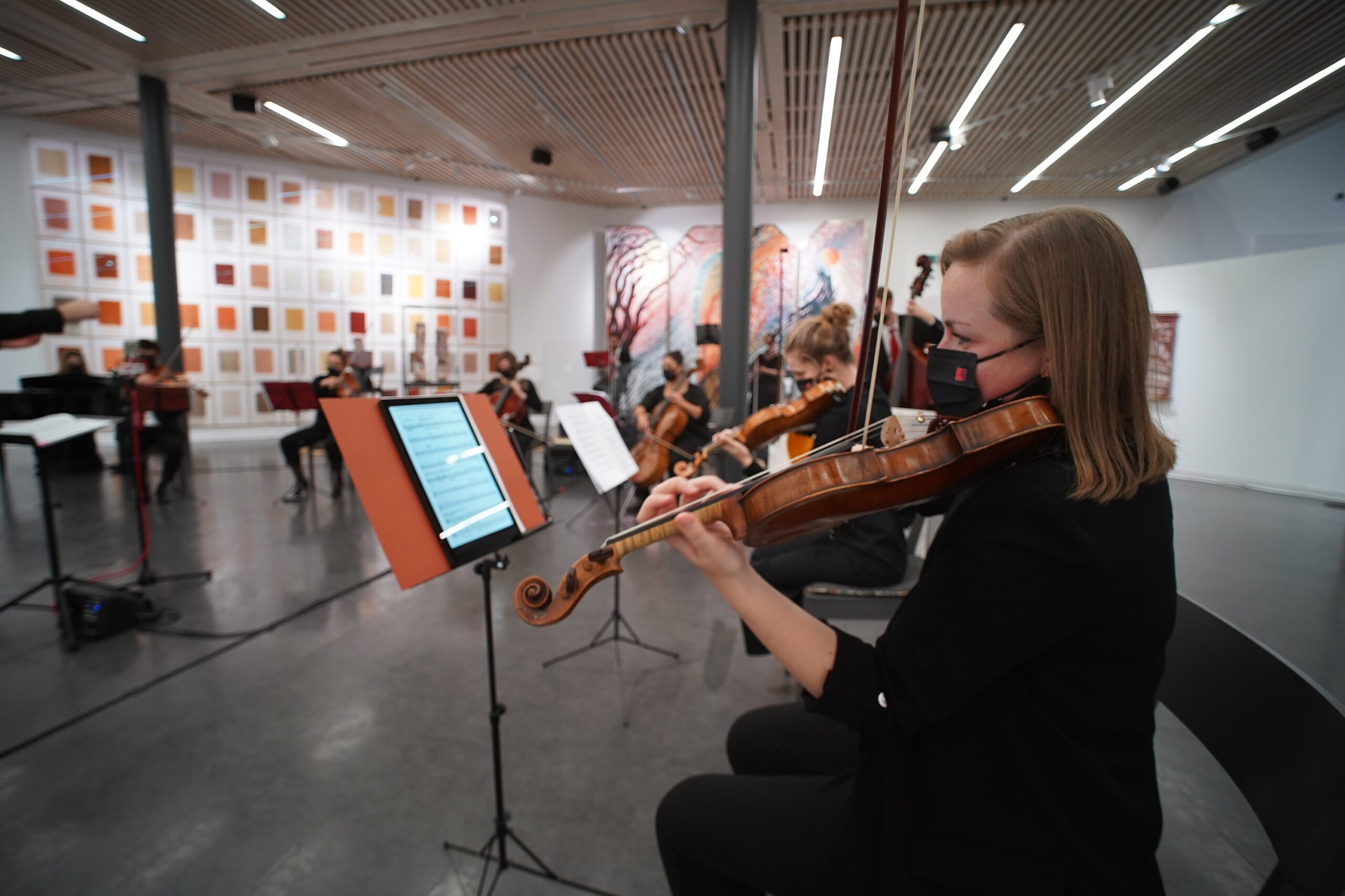 Together with artists from Valais and for music-lovers' families, CMClassics in collaboration with the conductor Laurent Zufferey, proposes an original discovery.
With the aim to support local artists during an exceptionally difficult period, we invite you to watch them play at a concert recorded in the beautiful setting of the Fondation Opale.
This show is a world premiere. To the music of Appalachian Spring, Christine Savoy created the tale "L'Enfant et l'Espoir". The text, read by the narrator Eric Constantin, is illustrated by Marie-Prune Dalmaï.
Discover the video here