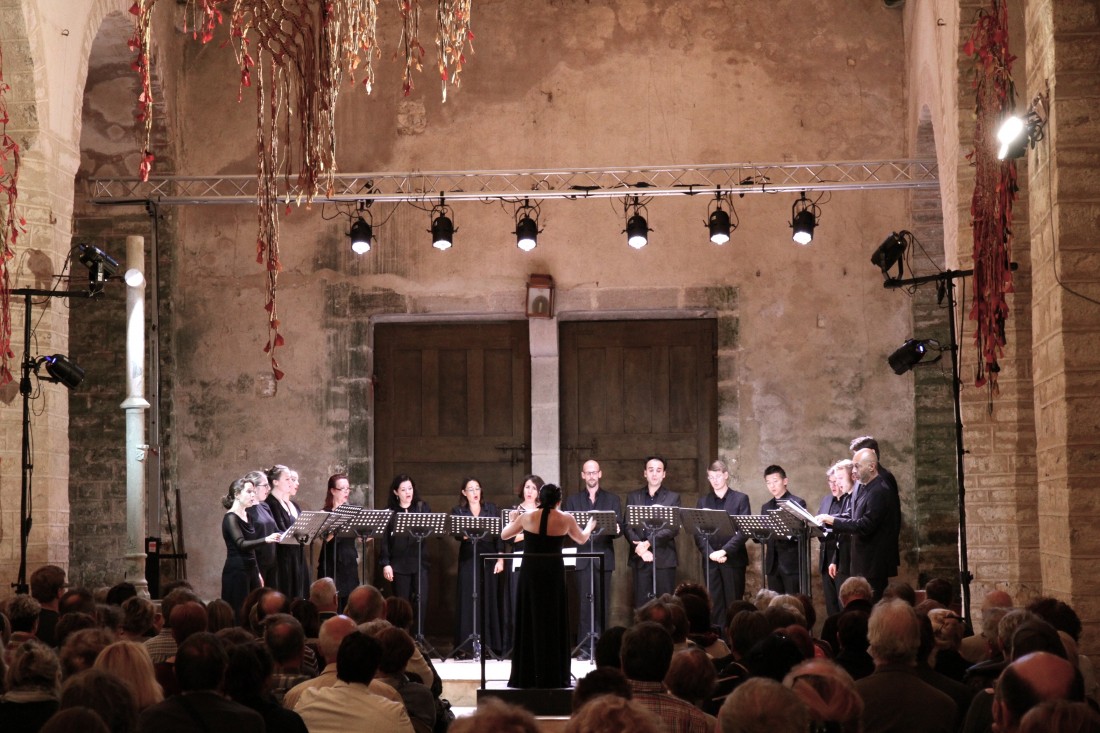 Sequenza 9.3 is a vocal ensemble consisting of singers who are professional soloists. If their artistic journey crosses the lyrical scene, they have all chosen to serve and share contemporary vocal art with passion.
The vocal quality and the artistic dimension of each one, the precision which they carry out, their faithful engagement within Sequenza 9.3 under the demanding and generous direction of Catherine Simonpietri, have contributed to give form and finesse to the interpretations of the ensemble.
In search of an aesthetic ideal, Catherine Simonpietri articulates the artistic project of the Ensemble through creation, today's life force, and tradition, the heritage of a founding patrimony.
She enriches her research with meetings with creators and performers of our time: composers, instrumentalists, choreographers, circus artists, artists from the world of jazz and popular music…
The ambitions of Sequenza 9.3 artists are to transmit, explore new paths, awaken and cultivate everyone's taste.