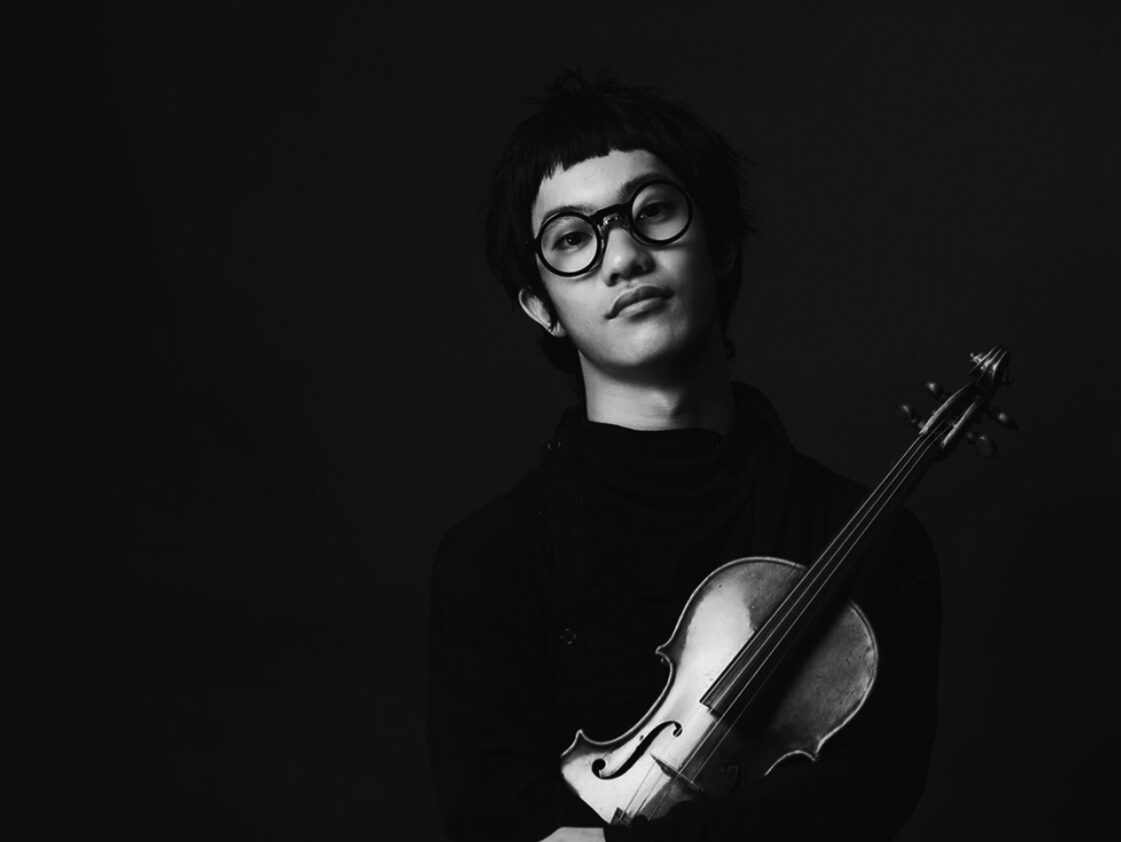 Born in 1999, Japanese violinist Rennosuke Fukuda is described by The Violin Channel as a "young virtuoso prodigy with exceptional potential whose international reputation is rapidly building". In 2014, he won the Menuhin Competition for Young Violinists in Austin TX, USA, which earned him the honour of performing as a soloist with the Cleveland Orchestra. He has also performed with the London Philharmonic, Moscow Philharmonic, NDR Radio Symphony, Romanian National Radio Orchestra, North Czech Philharmonic, Yomiuri Symphony, Osaka Philharmonic, Hiroshima Symphony, Okayama Philharmonic, etc. Rennosuke has worked with conductors such as Giancarlo Guerrero, Dimitri Jurowski, Kazuki Yamada, Norichika Iimori, Masahiko Enkoji and many others. He is also a regular guest at the Next Generation Festival in Bad Ragaz.
He studied in Japan with teachers Chihiro Kudo, Machie Oguri and Keiko Urushihara before moving to Switzerland where he graduated from the Haute Ecole de Musique de Lausanne with Pavel Vernikov and Svetlana Makarova. He continued his studies with violinist Janine Jansen at the HEMU, Sion site.
In 2013, Rennosuke won the Reinhold Wurth Promotional Prize with the highest score in the all-ages category, and the "Virtuoz" Special Prize for the best performance of a virtuoso piece at the 15th Kloster Schöntal International Competition in Germany. He also won 1st Prize at the 33rd Valsesia Musica in 2017 and 4th Prize at the Joseph Joachim International Violin Competition in Hannover 2018. In 2017, Rennosuke was awarded the Ivry Gitlis Prize as a young violinist active in the world, and also received a scholarship from the Rahn Kulturfonds in Switzerland in the same year. Rennosuke was also awarded the Migros Culture Percentage Study Prize in 2019 and 2020, as well as the 1st Prize in the Lausanne Music Performance Competition in 2022. In 2020, he became the artistic director and concertmaster of MOST (Magical Orchestra of Special Talents).
He plays on a violin made by Nicolo Gagliano (circa 1773) and has recorded his first album, Prokofiev, Violin Sonata No. 2 on Nippon Columbia.