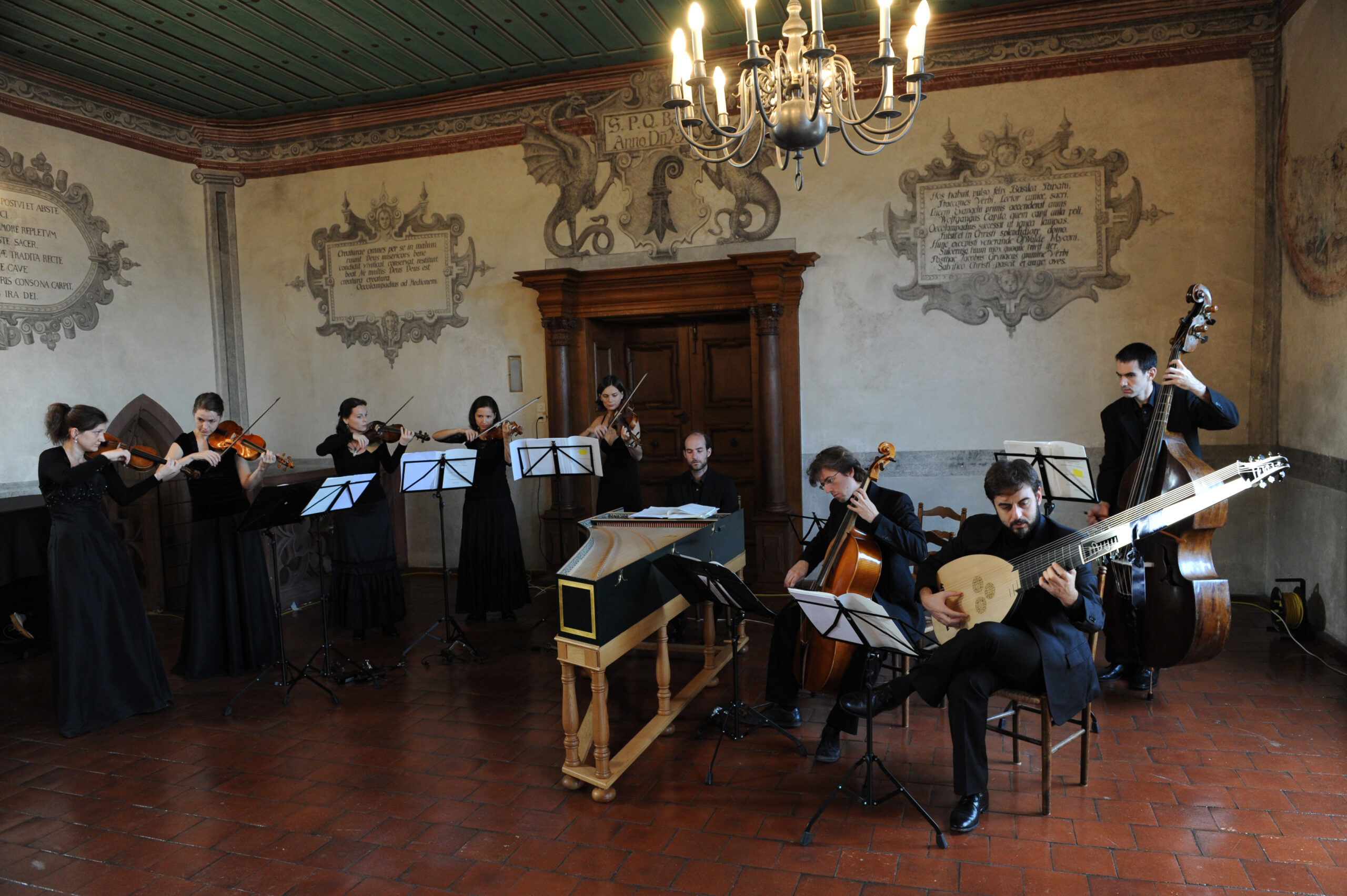 Founded in 1999, the name of the La Cetra Barockorchester Basel is taken from Antonio Vivaldi's violin concerto op. 9 La Cetra – the lyre. This is representative of the core repertoire of the orchestra, the Italian instrumental music of the 18thcentury. But La Cetra's focus encompasses the full spectrum of the Renaissance, Baroque and early Classical repertoire.
Since its foundation, La Cetra has rapidly risen to rank among the world's leading early music ensembles. It is a regular guest at major international festivals as well as in the most renowned concert halls in Europe, Asia and South America. La Cetra owes its dynamic growth in large part to Andrea Marcon, Musical Director since 2009. Since 2012 La Cetra Barockorchester Basel works hand in hand with the La Cetra Vocal Ensemble, established at the initiative Andrea Marcon and under the direction of Carlos Federico Sepúlveda.
La Cetra's credo – founded on thorough research, an intensive discourse covering every facet of historical instrumental performance practice and a close examination of the context in which the works were originally performed – is to serve one purpose: to make "Early Music" accessible to today's audiences – with fresh, gripping and contemporary interpretations. For this, La Cetra was awarded the European Prize for Early Music in 2009.
La Cetra has released numerous CDs of critically acclaimed recordings. Most recently, "La Traversée" with Patricia Petibon (Sony) and the third CD of the 3 CD-series of recordings of all violin concertos by Jean-Marie Leclair with Leila Schayegh, awarded the Diapason d'Or, were released in March 2022.