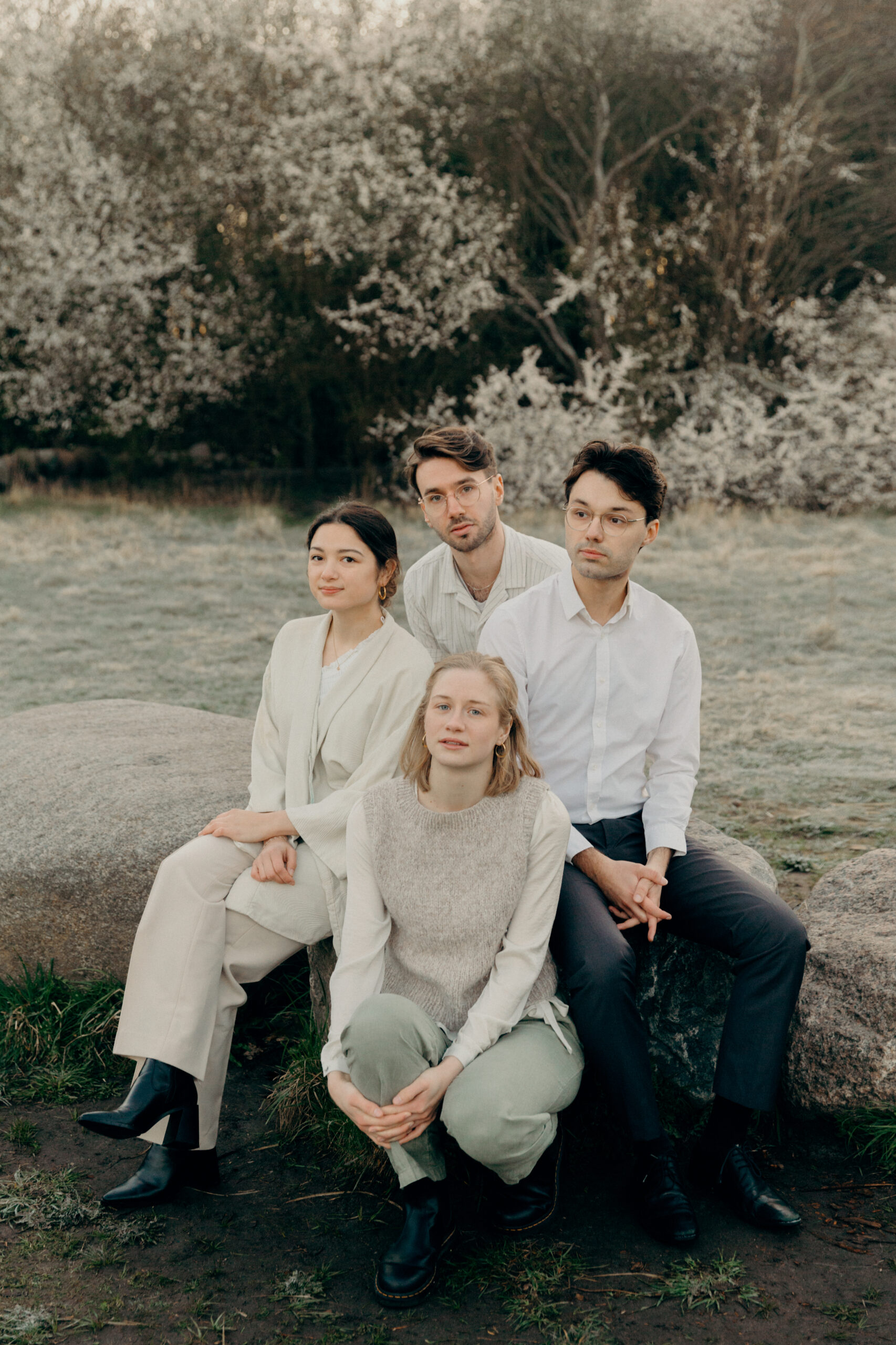 Kaya Kato Møller, violin I
Nikolai Vasili Nedergaard, violin II
Daniel Śledziński, viola
Signe Ebstrup Bitsch, cello
Formed in Copenhagen in 2018, the NOVO Quartet has achieved remarkable success in a short span of time and rapidly emerged as one of Denmark's most captivating young ensembles.
The quartet has garnered numerous accolades, including the First Prize and Audience Prize at the 2023 Irene Steels-Wilsing Foundation International String Quartet Competition in Heidelberg. They were also awarded the Second Prize at the 2023 Carl Nielsen International Chamber Music Competition.
Currently studying at the Norwegian Academy of Music through the ECMAster programme under Professors Are Sandbakken, Torleif Thedéen and Bjørg Lewis, NOVO Quartet has also received musical guidance from esteemed musicians such as Hatto Beyerle (Alban Berg Quartet), Valentin Erben (Alban Berg Quartet), Heime Müller (Artemis Quartet), Gregor Sigl (Artemis Quartet), Eberhard Feltz, Patrick Jüdt, Johannes Meissl, Tim Frederiksen and the Danish String Quartet.
NOVO Quartet's performances have been met with critical acclaim in Denmark and abroad. They have graced stages throughout their home country and have captivated audiences in China, the USA, France, the Netherlands, Germany, Sweden, Norway, and Greenland. Alongside their concert engagements, the quartet has made notable radio appearances and collaborated with established artists, including pianists Alexander Lonquich and Per Tengstrand, cellist Andreas Brantelid, the Danish String Quartet, and Dreamers' Circus.
Individually, the members of the NOVO Quartet bring a wealth of experience from their solo careers, which enriches their collective work. Their strong bond both musically and personally is evident in their performances, characterized by unity and a deep emotional resonance with the music they present.