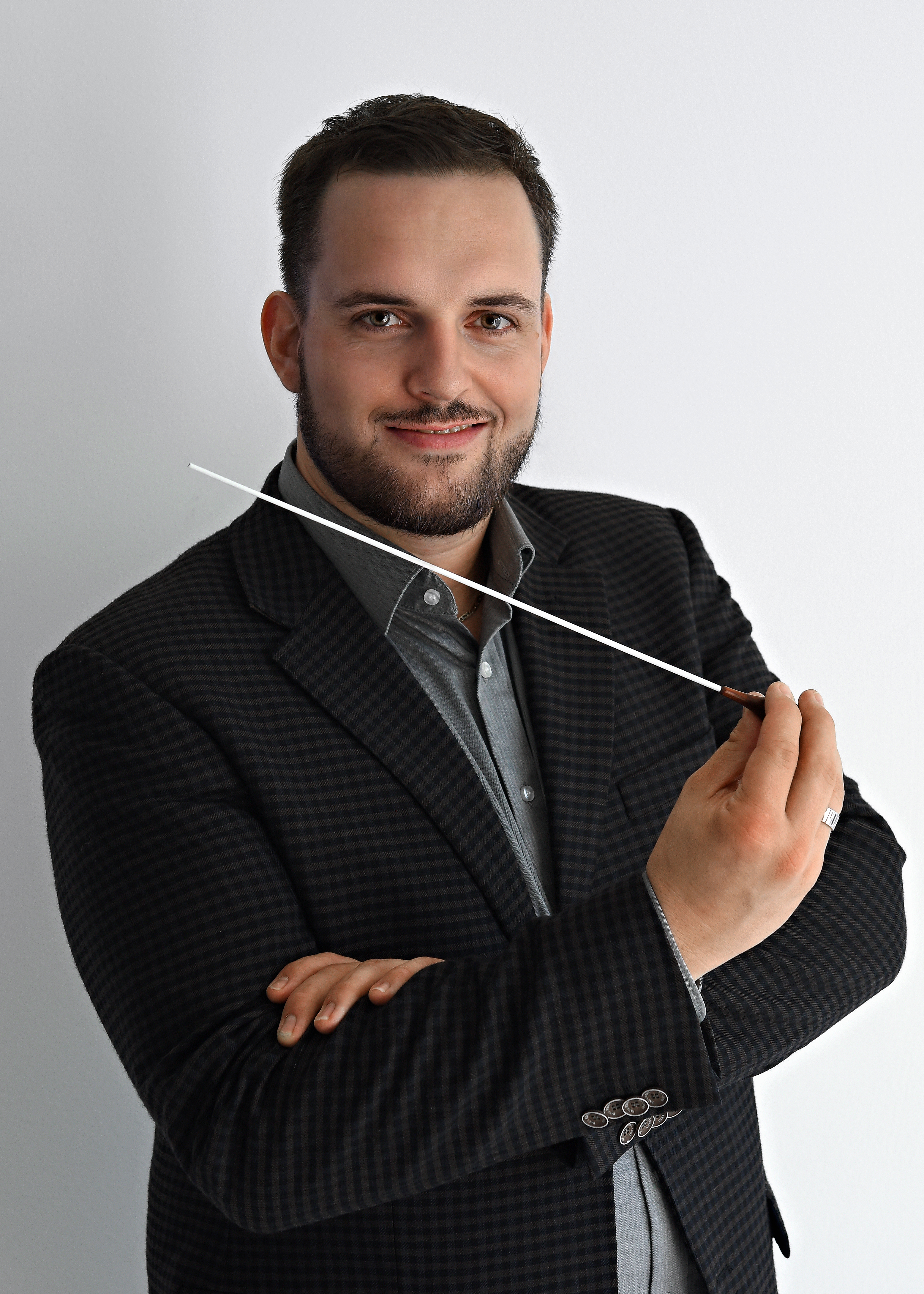 Sébastien Bagnoud conducts orchestras in Switzerland and Czech Republic for over a decade. He is also credited with founding the Sedunum String Orchestra SSO in 2012, and in 2016 the association Opera Studio Praha (CZ) which has staged critically acclaimed shows. Sébastien Bagnoud made his opera debut in 2014 in Lausanne, in a production of Britten´s The Turn of the Screw. In 2015 he accepted a last-minute offer to replace the musical director in l'Opéra du Rhône in Valais (CH), production of Rossini´s Guillaume Tell in Martigny. Since then, he was appointed conductor resident and mounted in 2017 Orpheus in the Underworld. The next production will be Tosca in the Roman amphitheater in Martigny, in August 2022, and The Barber of Seville in November 2023. From 2015 to 2017, he was also named the musical assistant conductor at the Plzeň opera J. K. Tyla (CZ). He regularly conducted the opera Onegin of Tchaikovsky and Der Freischütz of Weber. In August 2018, he was the musical assistant of Maestro John Fiore during the production of Carmen at the Grand Théâtre of Geneva. In September 2021, he made his debut with the National Moravian-Silesian theater in Ostrava, in the ballet the Corsaire, and in December, he was invited by the Karlovy Vary Symphony Orchestra. He is guest conductor in the Czech Chamber Philharmonic Orchestra of Pardubice.
He also had the opportunity to collaborate with the following orchestras: Palermo Giovanile Mediterranea Orchestra, Brno Philharmonic Orchestra, Prague Philharmonia PKF, Akademičtí komorní sólisté AKS Prague, The Collegium Magistrorum Mikulov, the Olomouc Philharmonic. He has participated in many festivals such as: the Beirut Chants Festival in Lebanon, the Lebam Festival in Lebanon, the Sion Festival (CH), the Crans-Montana Classics Festival (CH), the Dny Bohuslava Martinů Festival (CZ), Festival Opera Praha (CZ), the Litomyšl music Festival (CZ)…
Sébastien Bagnoud holds a diploma in wind ensemble conducting at the Conservatoire of Fribourg, a Bachelor of Music and a Master in conducting orchestra from the Haute École de Musique of Lausanne (HEMU), also a professional diploma DAS in orchestral conducting at the Haute École de Musique of Berne (HKB), and finished in 2018 a second Master in orchestra and opera conducting at the Music Academy in Prague (HAMU). In July 2017, he won the Yuri Simonov Prize at the International Conducting Competition "Audite", in Radom, Poland.