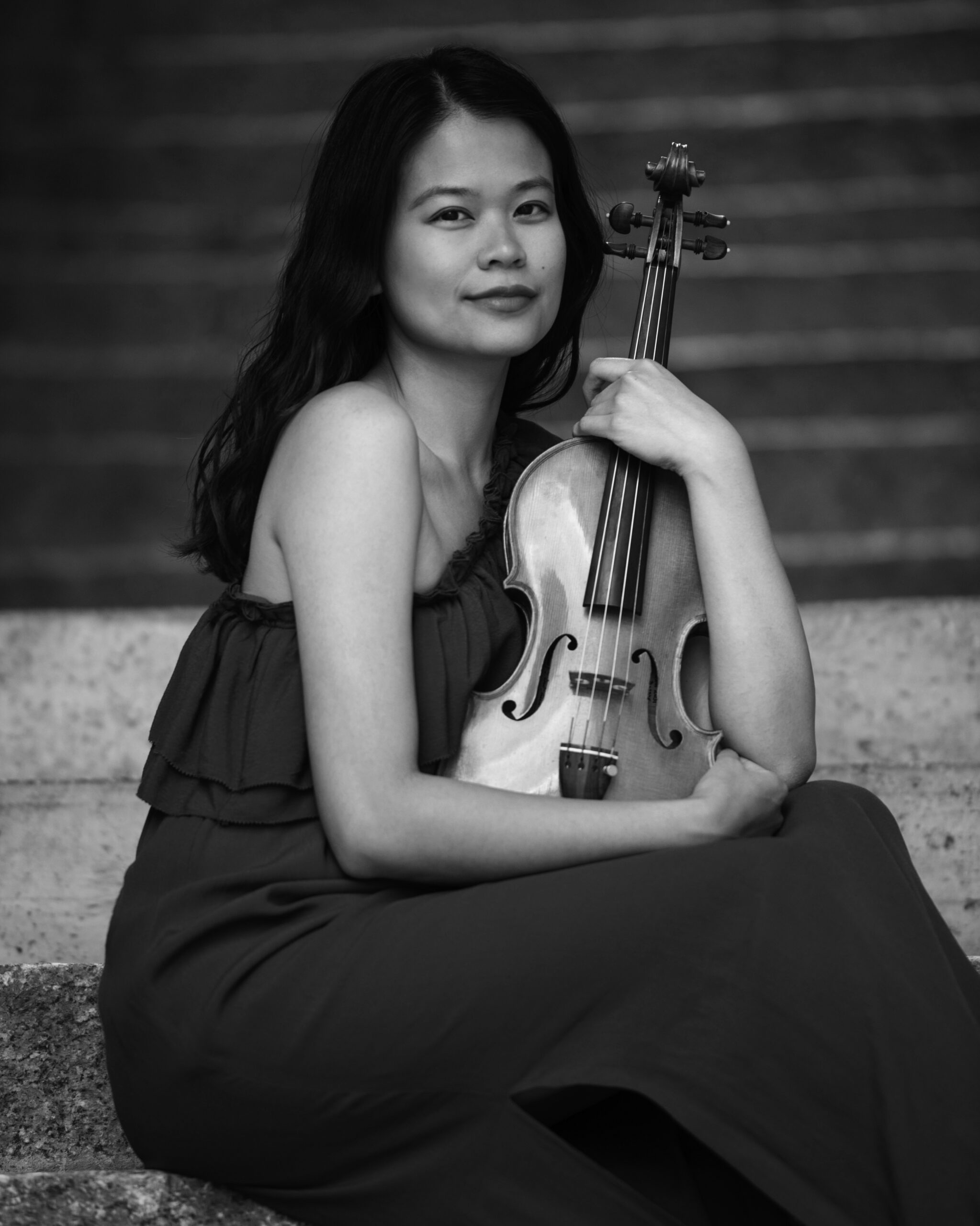 Sarah Velasco is a Canadian violinist who performs regularly in North America, Asia and Europe. She has performed as a soloist with The CSU Philharmonic, The Georgia Philharmonic, The Toronto Sinfonietta, The Toronto Cultural Orchestra, Orchestra London, L'Orchestre OS-M, The Kindred Spirits Orchestra, and L'Orchestre du Coeur. She is a multiple competition winner and has been awarded the Springboard Prize, the London Rose Bowl Prize, and twice the Sid Oue Memorial Prize.
Last year, Sarah was a member of the Lausanne Soloists ensemble with Renaud Capuçon for the third consecutive year. She has performed at the Rocamadour Festival, the Roque d'Antheron Piano Festival, the Variations Musicales de Tannay, and the Sommets Musicaux de Gstaad, among others. She also performs as a chamber musician and has played at numerous festivals in France, the United States, Canada, Austria and Switzerland.
She has also performed in masterclasses for renowned artists such as Shmuel Ashkenazi, Dmitri Berlinsky, Patrice Fontanarosa, Ilya Gringolts, Ilya Kaler, David Kim, Mikhail Kopelman, Igor Volochin, Krzysztof Wegrzyn, and Pinchas Zukerman. In autumn 2018, she joined the Association Les Concerts du Coeur as a duo with French guitarist Guillaume Geny. Sarah also adjudicates several youth competitions including Toronto Kiwanis Music Festival and Pickering GTA Music Festival.
Teachers who have accompanied her include Victor Danchenko, Erika Raum, Aaron Rosand, Sergiu Schwartz, Mark Skazinetsky and Yuuki Wong. Sarah obtained Magna Cum Laude for her Bachelor of Music, her Master Concert in 2018 with the prize of the Music and Performing Arts Domain of the HES-SO-2018 and she obtained her Master of Specialized Music Interpretation soloist orientation at the Haute École de Musique of Lausanne site Valais.