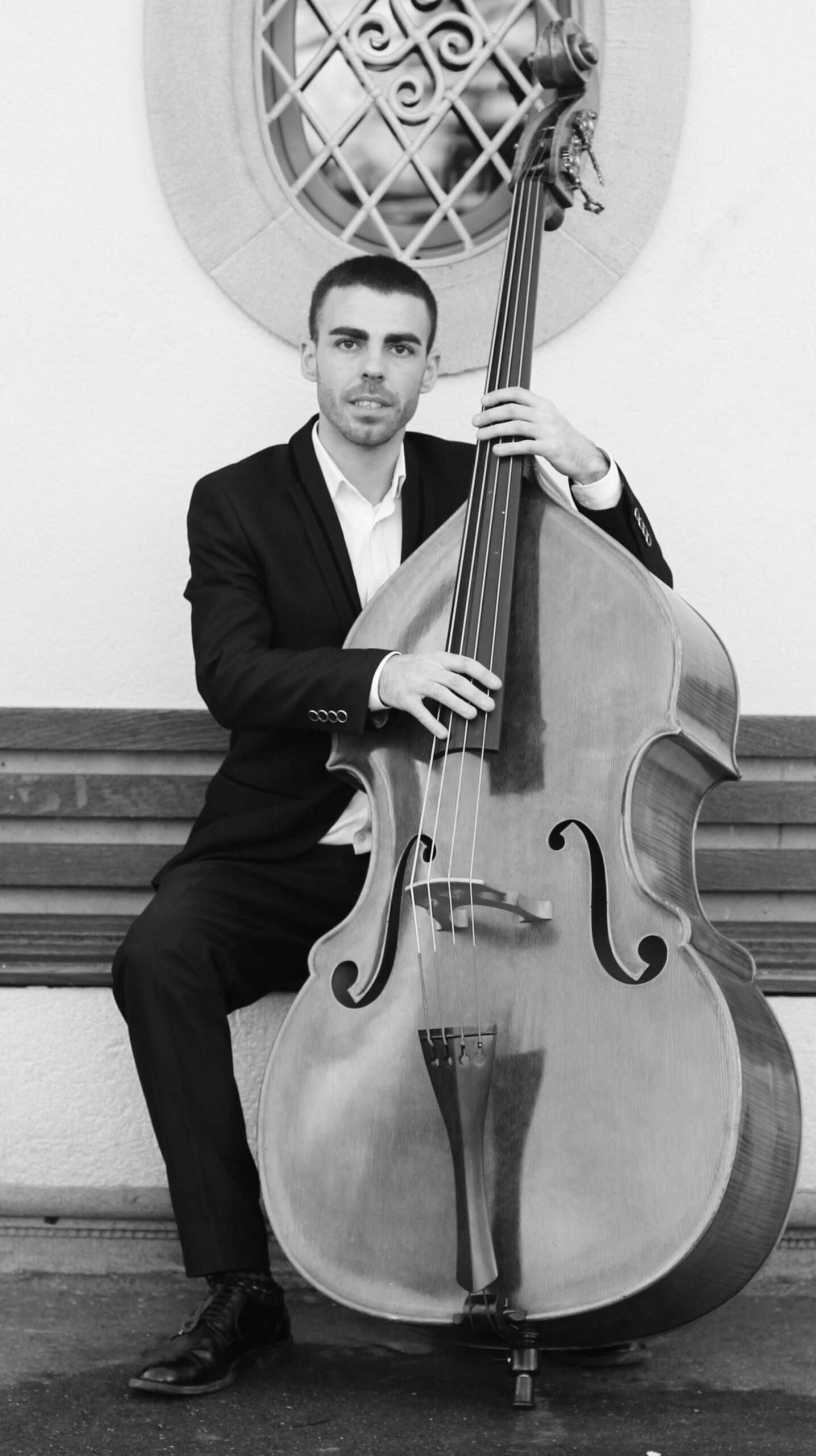 Samuel Ramos Escobar was born in Cartagena (Spain) in 1990. He began studying double bass at the age of 10 with Professor Hugo Valero Muñoz and won three consecutive prizes in the national competition Entre cuerdas y metales during this period. He continued his studies at the Conservatorio Superior de Música de Zaragoza with the great double bass virtuoso Franco Petracci, where he obtained a Diploma in Musical Interpretation in 2013 with top marks.
In 2015, he obtained a Master's degree in Music Performance from the Haute École de Musique de Lausanne and, in 2018, a Diploma in Instrumental Pedagogy from the same school.
As a performer, he has been a member of the Sinfonietta de Lausanne since 2018 and solo double bassist in the prestigious Camerata des Solistes de la International Menuhin Academy since 2019.
He has also collaborated with Renaud Capuçon's Lausanne Soloists as solo double bassist; he is a member of the Abraxas Ensemble, and also holds the position of first double bass in the NEXUS Symphony Orchestra.
As a teacher, Samuel Ramos teaches double bass and directs the contemporary music ensemble at the Ecublens music school. He also teaches at the College Léon-Michaud.