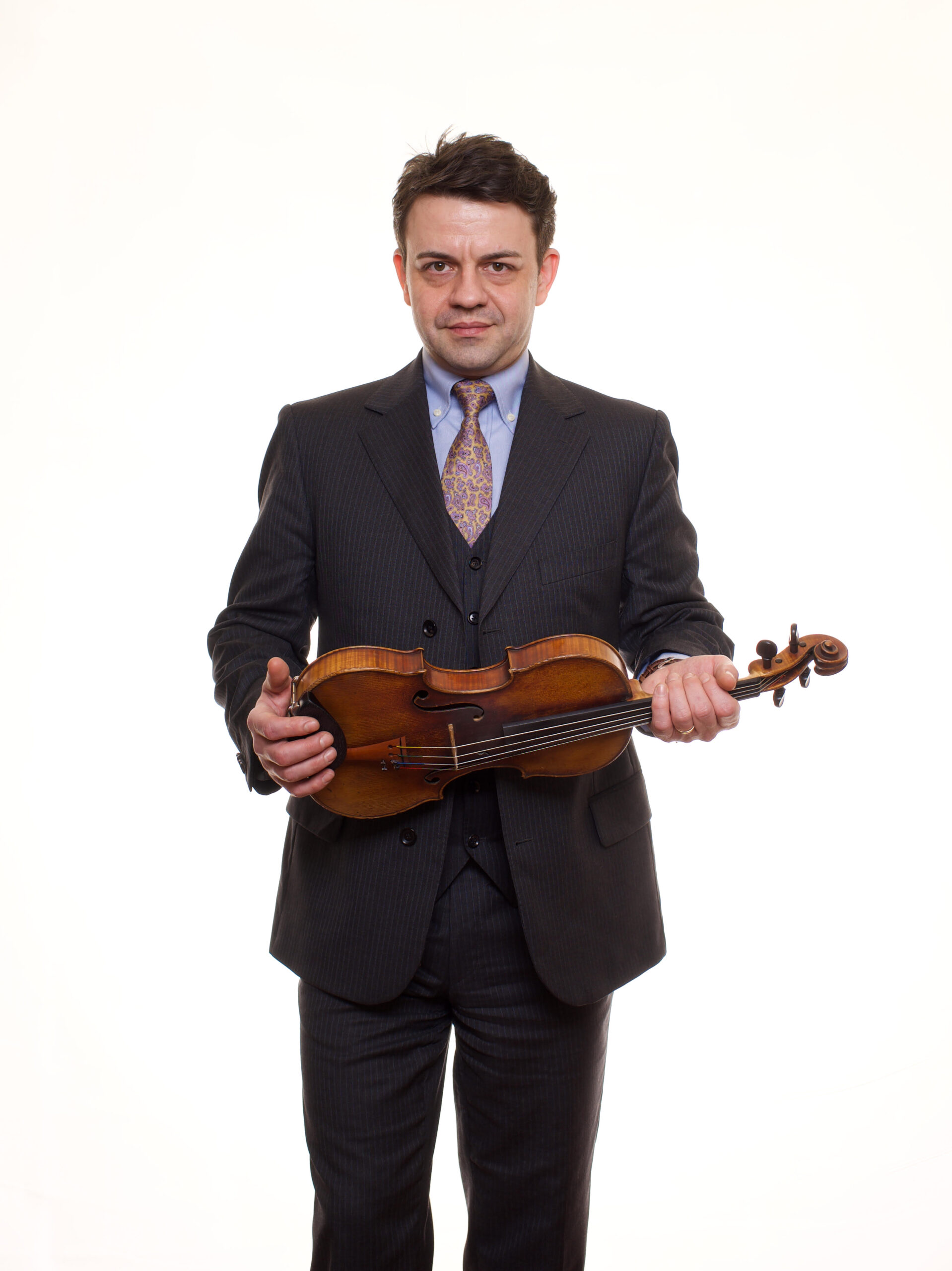 The early beginning of a glittering career
Oleksandr Semchuk began studying violin at 4 with Maestro I. Pylatiuk. Then, at only eight years old, he performed his first concert solo with the orchestra. It was the early beginning of a glittering career.
His teachers include world-renowned violinists and teachers such as Bohodar Kotorovych, Yehudi Menuhin, Tibor Varga, Viktor Tretiakov, and Alberto Lysy.
Already a very young winner of various international competitions, he collected first prize overall at the very prestigious "Youth Assembly of Art" in Moscow (coveted by all musicians in the former Soviet Union), the "Mykola Lysenko International Competition" (Ukraine), and the "Premio Città di Gubbio" (Italy).
In the meantime, he embarked on a brilliant concert career that has seen him perform successfully worldwide, both as a soloist and in collaboration with internationally renowned musicians and orchestras, mainly from the former Soviet Union.
Intensive teaching activities
Maestro Semchuk has been residing in Italy for several years and conducts intensive teaching activities. He has taught at the Fiesole School of Music and the Music Academy in Florence. In 2010 he was invited to coordinate the String Department of the International Piano Academy "Incontri col Maestro" in Imola, where he still teaches.
His commitment to teaching to date has been amply rewarded by the more than sixty first prizes won by his students in major international.
Oleksandre regularly holds Master Classes at the Paris Conservatory and the Royal College of London and is often invited to serve on the juries of national and international competitions.
Honor Prizes
He has been awarded Honor Prizes such as "Laszlo Spezzaferri" (Verona, 2013) and "Rinaldo Rossi" (Mantua, 2014) for his extraordinary teaching achievements and significant contribution to the development of the Italian violin school.
Recordings
He has several recordings to his credit and more than seven hours of music as a soloist in the "Golden Collection of Ukraine" with pieces from the tremendous solo repertoire, including concertos by Brahms and Sibelius.
He plays an Auguste Bernardel 1840 violin and the "Bianca Lady" bow by Navea – Vera.