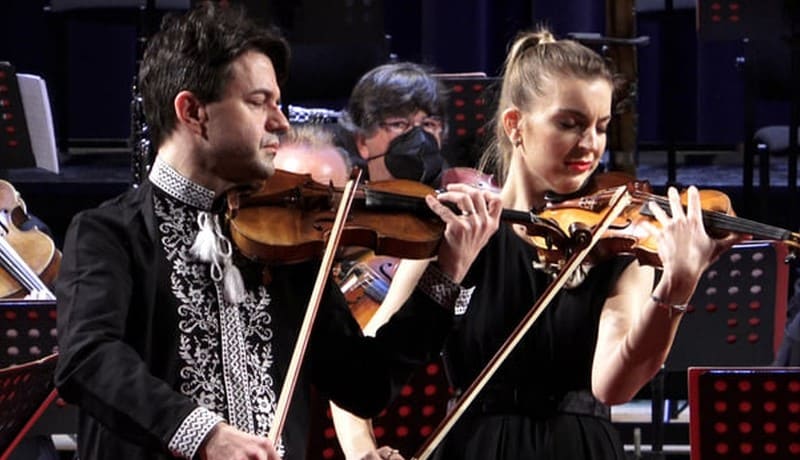 This is a unique duo of violinists, of Russian and Ukrainian nationality, partners in life and on stage, who share the same love for music. They offer us a programme full of beautiful discoveries:
Charles Auguste De Beriot (1802 – 1870)
Duo concertant in g minor, Op. 57, No. 1
Jean-Philippe Rameau (1683 – 1764)
"Le Rappel des Oiseaux"
Hanna Havrylets (1958 – 2022)
"Ekslibrysy"
Jean-Philippe Rameau (1802 – 1870)
"La Villageoise"
Esa-Pekka Salonen (1958)
"Lachen verlernt"
Miklos Rozsa (1907 – 1995)
Sonata for two violins
---
Tickets are now available
in our Booking corner
at the offices of Crans-Montana Tourism in Crans (Rue du Prado 29) or Montana (Route des Arolles 4).
at the venue, 1 hour before the concert
Tickets price: CHF 50.- Free entrance for children up to 16.
To the Booking Corner