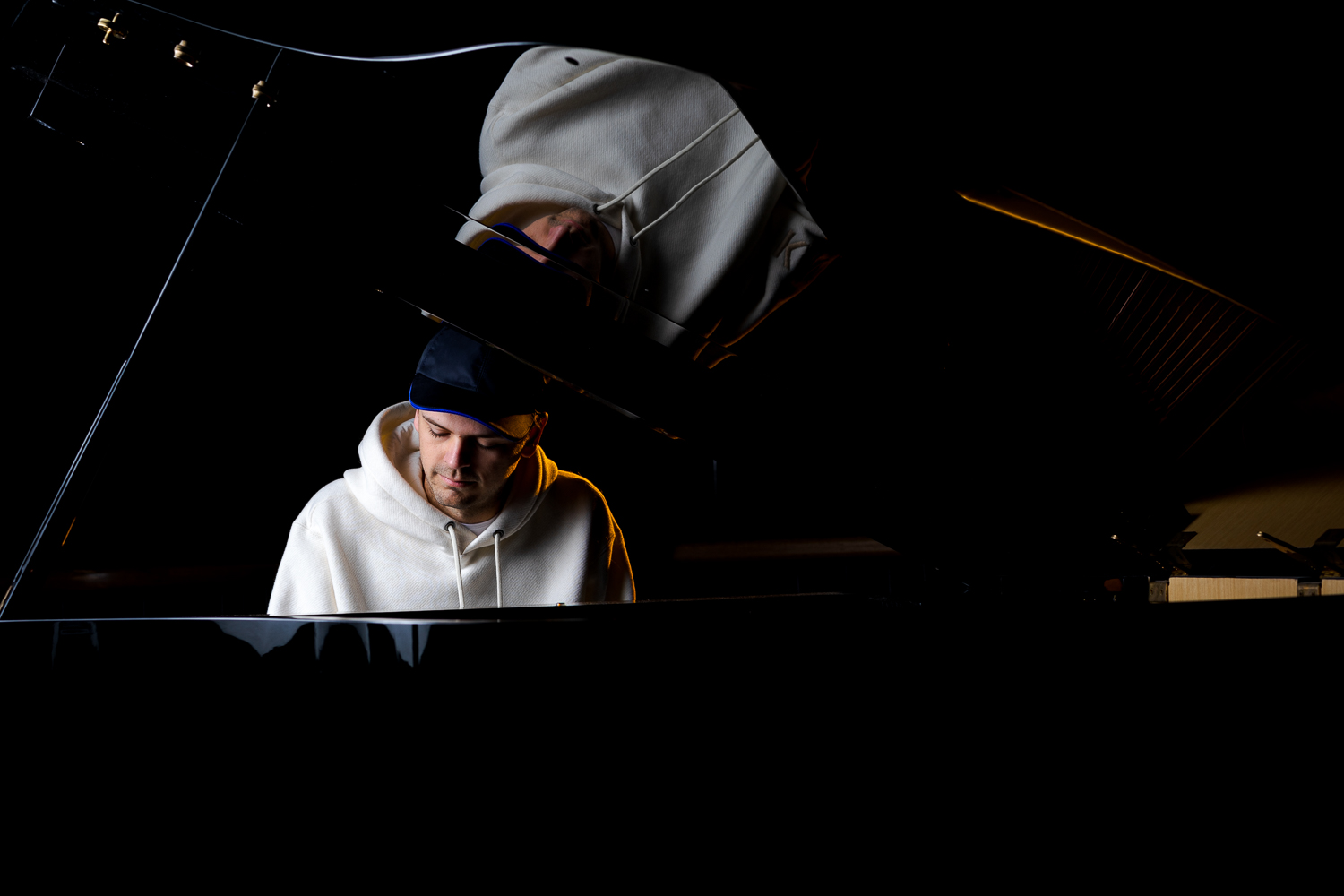 Loris Mittaz was born in Valais on 15 June 2001. A keen sportsman, he started playing football in a junior team at a very early age. Unfortunately, he was soon diagnosed with a degenerative retinal disease that forced him to give up his favourite sport. It was this illness that led to his discovery of the piano at the age of eight.
His training began with classical music and film music for nine years. He then trained in jazz at the "Ecole de jazz et de musique actuelle" in Sierre. It was at this point that Loris discovered a real passion for this instrument.
The young pianist was then able to discover group music through workshops organised by the EJMA, where Loris was able to perfect his technique and his knowledge of different musical styles such as rock, pop and rap. He has blossomed by playing with the urban music group moodjo. and accompanying Mia Oud, a talented young singer from Valais, on the piano. He also performs in concert, improvising with a DJ.
A meeting with a renowned pianist at the Tohu Bohu Festival 2022 inspired him to go further. So he decided to compile all his knowledge to create his own musical universe. He went back to the basics of his training, composing various solo piano pieces.
Today, Loris Mittaz performs in a variety of venues and presents his album ATOM. In it, he shares his inspirations and experiences through a series of tracks mixing his favourite musical styles: jazz, film music and classical.