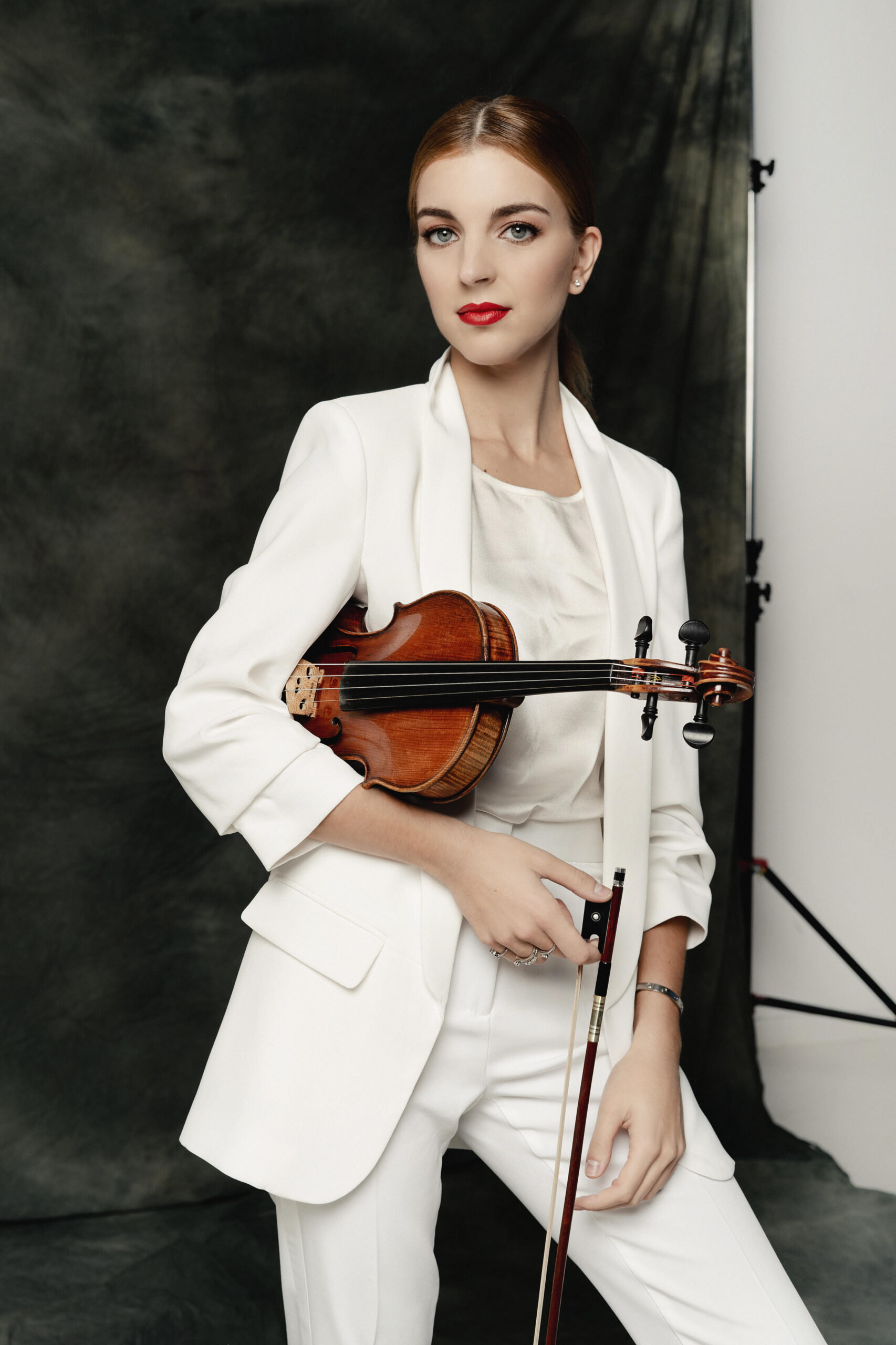 "Superb technical control of intonation and eloquence of bow flashes."
Ksenia Milas, Soloist & Performer, Educator & Violin Professor 
Born in Saint Petersburg, Ksenia Milas has been living and working for many years in Italy. She graduated from the special college of "The Rimsky-Korsakov" Conservatory. At age 20, she entered the Maastricht Conservatoire and graduated with honors with Maestro Boris Belkin in 2012.
Among her teachers are world-renowned violinists and recognized pedagogues such as Salvatore Accardo, Eduard Grach, Sergei Kravchenko, Jan Repko, Zakhar Bron, Michaela Martin, and Krzysztof Wegrzyn.
Concert Soloist
Ksenia leads a busy concert activity as a soloist with various orchestras and a chamber music performer.
CD Recording Ysaye Solo Sonatas
In 2017 she recorded the six Sonatas for Violin Solo Op.27 by Eugene Ysaÿe for "Anima Records" (Paris, France), a project supported by Sandro Cappelletto (La Stampa) and Tully Potter (The Strad), and other important musical critics.
As a result, the CD received great reviews from famous magazines such as Classic Voice, Limelight Magazine Australia, AMADEUS, "Le Salon Musical," and "ARCHI-Magazine," to name but a few.
"…her way of playing reveals a naturalness and freshness uncommon among today's hyper-virtuous violinists."
Luca Segalla, ARCHI-Magazine
"…besides her superb technical control of the intonation and the eloquence of her bow flashes, the Six Sonatas are pure pleasure and listened in one breath."
Cesare Fertonani, AMADEUS
Paganini's legendary violin "Sivori."
Ksenia has released a CD with Niccolò Paganini's 24 Capricci and four newly discovered and published Etudes by Prof. Danilo Prefumo, "Quattro Studi per Violino solo," which has not been performed by any violinist to date.
The CD was recorded in one session with Paganini's "Sivori" violin in the famous Violin Room in Palazzo Tursi, Genoa. The CD immediately received five-star reviews from major and leading music magazines.
Violin Professor 
Besides her active concert schedule, Ksenia Milas is a violin professor at the Imola International Academy. She also teaches at the Scuola di Musica Fiesole to pass on her musical knowledge of violin playing secrets & techniques to her numerous students.