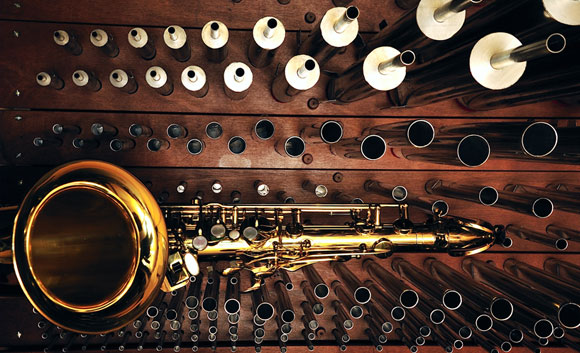 In 2005, the saxophonist Vincent Barras and the organist Vincent Thévenaz came together to create an original project: the Duo W. Their repertoire goes off the beaten track, travelling through history in order to create moments of emotion and expression whilst using, in an innovative manner, the potential of their two instruments.
Uniting their interests and their specialities, they breathe new life into their instruments. Together, they have created a vast repertoire of inventive, astonishing and a colourful arrangements which make the most of the colours of their instruments.
Numerous concerts together have enchanted not only specialists but the greater public too. Thus the Duo W have been heard in chapels, cathedrals, in festivals and on tour, in Switzerland, France, Germany, Spain and in Finland.
Their first CD, "W", in 2007, with more than 1000 copies distributed and played on numerous radio stations, was followed by "Latin Bach" in 2012, a musical meeting between Bach and Piazzolla, which was a great success. This new opus "Contrastes" marks, in 2020, the evolution of this route and the next chapter of their musical exploration.