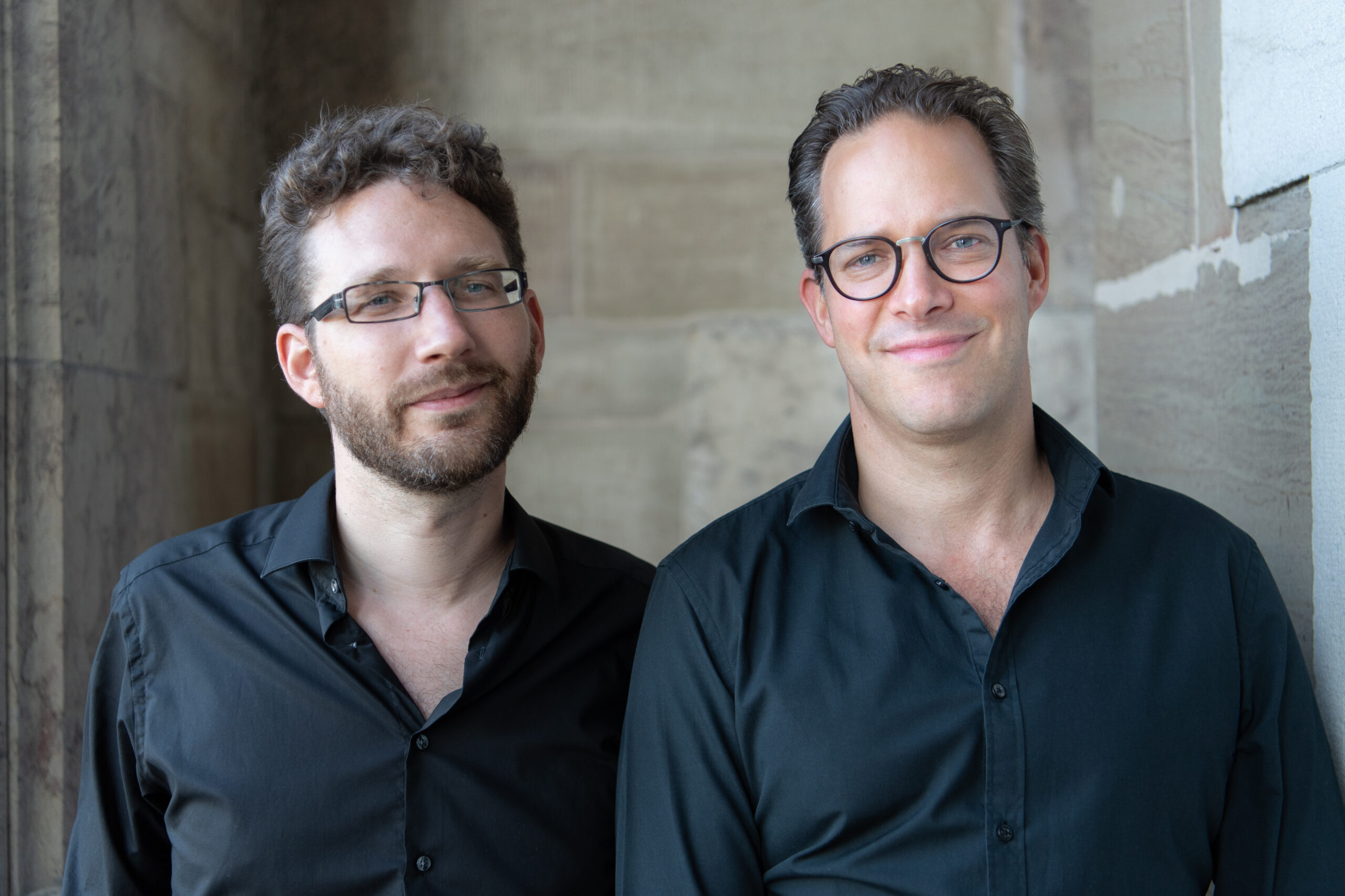 Vincent Barras, saxophone - Vincent Thévenaz, organ
In 2005, Vincent Barras and Vincent Thévenaz came together to create an original project: the Duo W. Their repertoire goes off the beaten track, travelling through history in order to create moments of emotion and expression whilst using, in an innovative manner, the potential of their two instruments.
Uniting their interests and their specialities, they breathe new life into their instruments. Together, they have created a vast repertoire of inventive, astonishing and a colourful arrangements which make the most of the colours of their instruments.
---
Tickets will be available soon
Tickets prices: CHF 30 – Free entrance for children up to 16.
To the Booking Corner