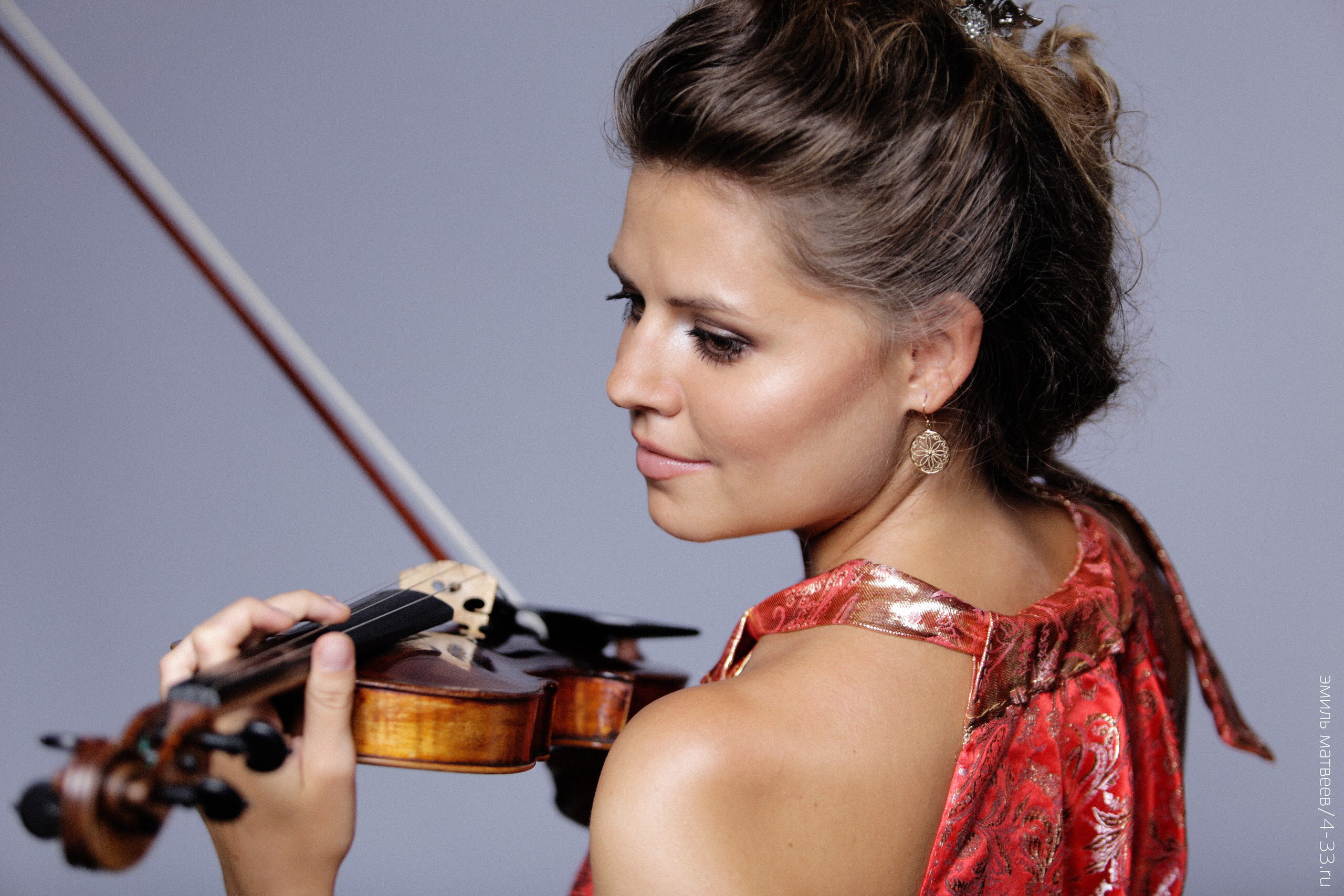 Diana Pasko was born in Crimea and commenced violin and piano studies from the age of four. At the age of six, she gave her first public appearance with two recitals as a first-grader of the Special Musical School in Ukraine, Kharkov.
From 1998 to 2005, she studied at the Central Special Music School affiliated with the Tchaikovsky Moscow State Conservatory under the tutelage of professor Zoya Makhtina. She subsequently studied under professor Maya Glezarova at the Tchaikovsky Moscow State Conservatory.
In 2005, she was honoured with an award by the Kogan Family for outstanding artistry. In 2014, she completed her Postgraduate studies with Distinction from the Tchaikovsky Moscow Conservatory. A laureate of multiple international competitions, Diana has seen success in competitions including 1st prize and People's Choice Award at "Oldenburger Promenade" in Germany; 2d prize in "Yankelevich" International Violin Competition in Russia; 1st prize at the 2012 Schlern International Music Festival in Italy; 4th prize at "Premio Paganini" 54th International Violin Competition in Genova, Italy; 2nd prize at the International Violin Competition "Violin Masters 2016" in Monte Carlo, Monaco and most recently 4th prize at the "Rodolfo Lipizer" International Violin Conpetition in Gorizia, Italy.
In 2013, Maestro Vladimir Spivakov invited her to be an artist of his state chamber orchestra "Moscow Virtuosi" and has subsequently toured the world with this elite ensemble.
She has participated in several programmes by the V. Spivakov Foundation including the "New Names" Foundation, the "Russian Performance Art" Foundation, the Yankelevitch Foundation, Moscow Performing Arts Center, Saint-Petersbourg Performing Arts Center" and "Young Talents" of the Moscow Philharmonic. She has played with numerous international ensembles as soloist including state chamber orchestra "Moscow Virtuosi"; Svetlanov state symphony orchestra, Genova symphony orchestra, the Monte Carlo symphony orchestra.
Following her performance at the "Violin Masters 2016" international competition, Diana was personally invited to study for an Artist Diploma under Maestro Maxim Vengerov and professor Oleg Kaskiv at the International Menuhin Music Academy (IMMA) in Switzerland and has performed as soloist and concertmaster with IMMA`s chamber ensemble The Menuhin Academy Soloists, having toured in such countries as the UK, France, Italy, Germany, Switzerland and in South America.
From September 2018 Diana continues her education at the Haute École de Musique de Lausanne under professor Svetlana Makarova for the Master Soloist Diploma. During her career, Diana has studied with and performed alongside some of the greatest performers and the artist in the world today, including Maxim Vengerov, Vladimir Spivakov, Pierre Amoyal, Boris Kushnir, Dmitry Sitkovetsky, Marius Stravinsky, Serge Bezrodny, Nina Kogan, Olga Sitkovetsky, Jean Desmarais or Mikhail Kopelman. During her studies at the l'haute École de Musique de Lausanne she collaborated with the conductors as William Blank, Marc Kissoczy, Heinz Holliger, Joshua Weilerstein, Hannu Lintu.
Since March 2019 she honored to play the violin made by German violin maker Herr Winterling (2009) and the bow by Italian bow maker Herr V.J. Ferelli possessed by the Foundation "Sinfonima-Stiftung"in Mannheim, Germany.
Diana has had television appearances, most recently in the Moscow Philharmonic Tchaikovsky Concert Hall, which was broadcasted on the official site of the Moscow Philharmony (www.meloman.com). In November 2019 Diana Pasko joined the Lausanne Chamber Orchestra (l'OCL).