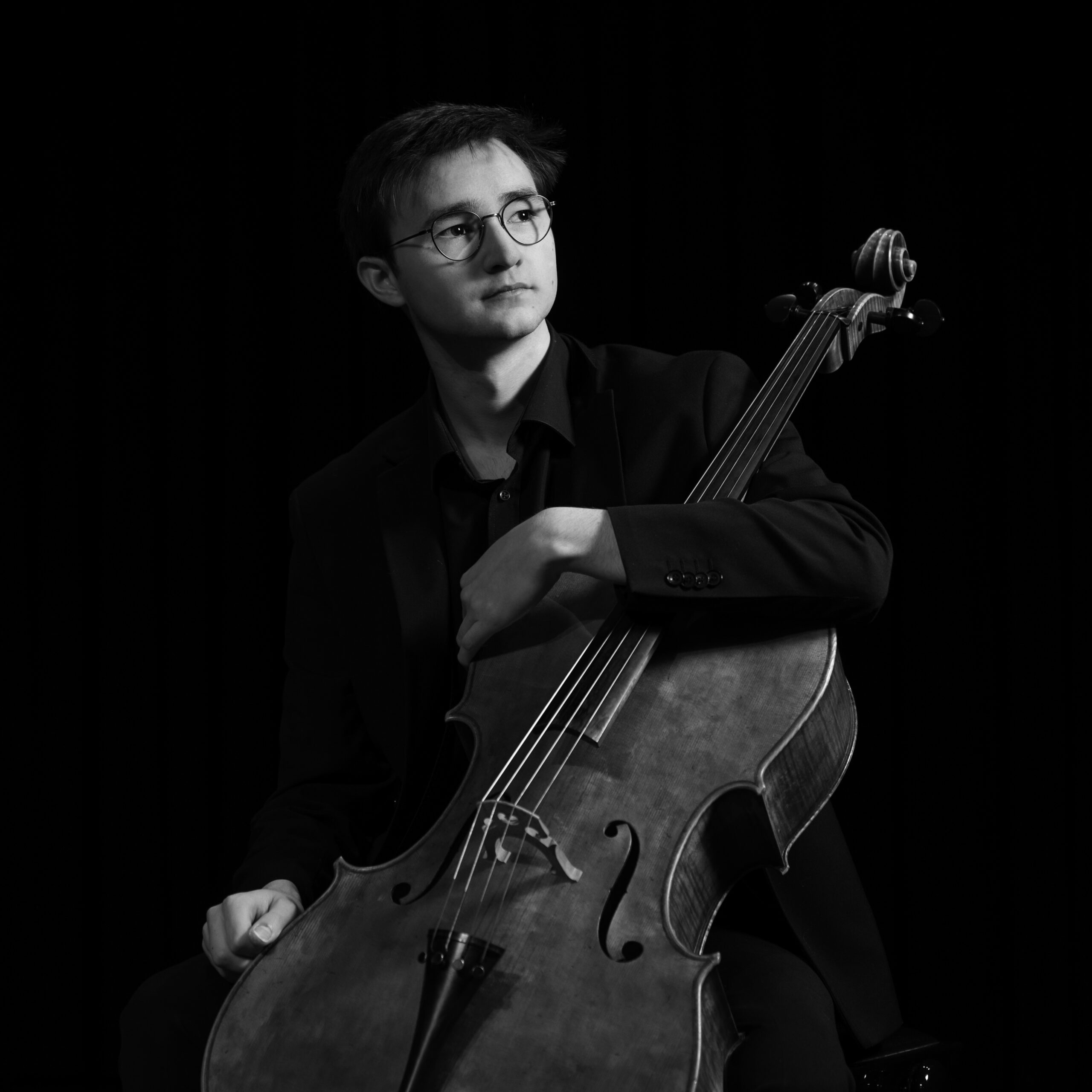 Born in 2000, Cyprien Lengagne began his cello studies at the age of 4 at the Conservatoire de Lausanne in the class of Susan Rybicki-Varga. At the age of 15, he entered the Bachelor's programme at the Haute École de Musique de Lausanne in the class of Xavier Phillips and Matthieu Lejeune, and after obtaining his Bachelor's degree with the highest mark of 6/6, he began a Master's degree as a soloist in the same class, which he obtained in June 2021. In October 2021, he starts a course at the International Menuhin Music Academy (IMMA) in the class of Clemens Hagen and Pablo de Naveran.
In 2019 he was awarded the Prix Musique et Arts de la Scène of the HES-SO at the end of his Bachelor's degree and the Jaques-Henri Plomb prize at the end of his Master's degree, and was awarded the Friedl Wald scholarship in 2020. He was also a semi-finalist in the Mazzacurati and Tremplin international competitions and, in September 2021, he reached fourth place in the Brahms international competition. He performed at the Salle de la Grange au Lac in Evian, invited to play the entire second suite of J.S. Bach by the Swiss Federation of Architects at the age of 14.
Parallel to his cello studies, he started playing the piano at the age of 7 in the class of Enrico Camponovo. This career path has also earned him numerous distinctions: at the age of 13, he won a 3rd prize and the special "Kurtag" prize for the best interpretation of the latter's compulsory piece at the Jeune musique competition in Fribourg, as well as a first prize with honours at the final of the Swiss Youth Music Competition in 2019. In June 2021, he obtained a higher piano certificate with the congratulations of the jury.
Passionate about contemporary music, he is also interested in composition and has been taking classes with William Blank since 2018. His piece Interludes-Fragments for 6 cellos has been performed by the cello ensemble of Xavier Phillips' class on several occasions, including during the 2019 HEMU Valais prize-giving. His string trio Nocturnes was commissioned by the Haute École de Musique de Lausanne for the Rencontre de la formation in Martigny, where it was performed in October 2021.