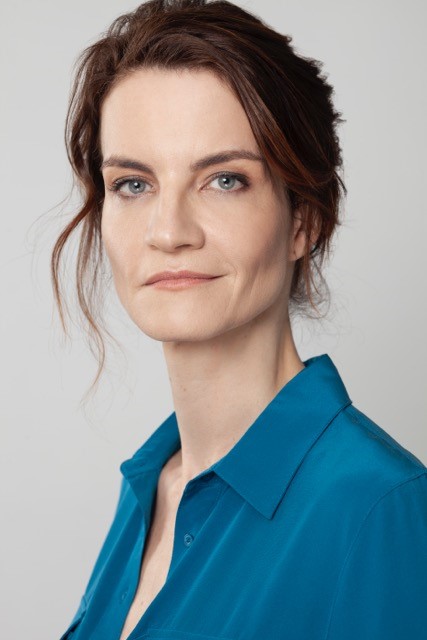 Annie Dutoit was born in Switzerland in a family of prominent classical musicians. After her secondary studies in classical languages and civilizations (Greek and Latin), she moved to the United States and received a B.A. in comparative literature from Princeton University, an M.A. in journalism from New York University and a Ph.D in French and romance philology from Columbia University in New York. Her dissertation focused on the interaction between politics and aesthetics in anti-Semitic writings in France. She has held faculty positions in various American universities, among which Barnard College in New York and more recently, Arizona State University where she taught courses in literature and European intellectual history.
While working as an academic, Annie Dutoit decides to focus on the performing arts, combining her intellectual background with performance and production. As such she takes part in several public outreach activities and performances raising awareness and memory about the Holocaust. In 2015, she recited texts of survivors of the camps and the A Bomb in Hiroshima and Tokyo in front of the Emperor of Japan for the 70th anniversary of the end of the war and has recently performed at UNESCO for the international Holocaust Day. She has collaborated with the Auschwitz foundation and Veteran Institute in Belgium on several projects, more recently on a educational documentary tracking the traces of the Shoah in Poland.
Since 2016, Dutoit is pursuing a full time career in acting and producing. She has performed works by Milhaud, Lizst, Saint-Saëns, Stravinsky, Cage, integrating text, performance and music in international venues such at Suntori Hall in Tokyo, la Philharmonie de Paris, l'Academia de Santa Cecilia in Rome, and Bozar in Brussels. A recording of Saint Saens' Carnaval des Animaux with a text by Francis Blanche, with Antonio Pappano and Martha Argerich was released September 2017 by Warner Classics. In addition, her training as an actor has led her to perform in Shakespeare productions in the United States. In 2017 she directed and performed in Diane Samuels' Kindertransport , in a theatrical adaptation of Ingmar Bergman's Autumn Sonata, and is preparing and adaption of Yasmina Reza Hammerklavier .