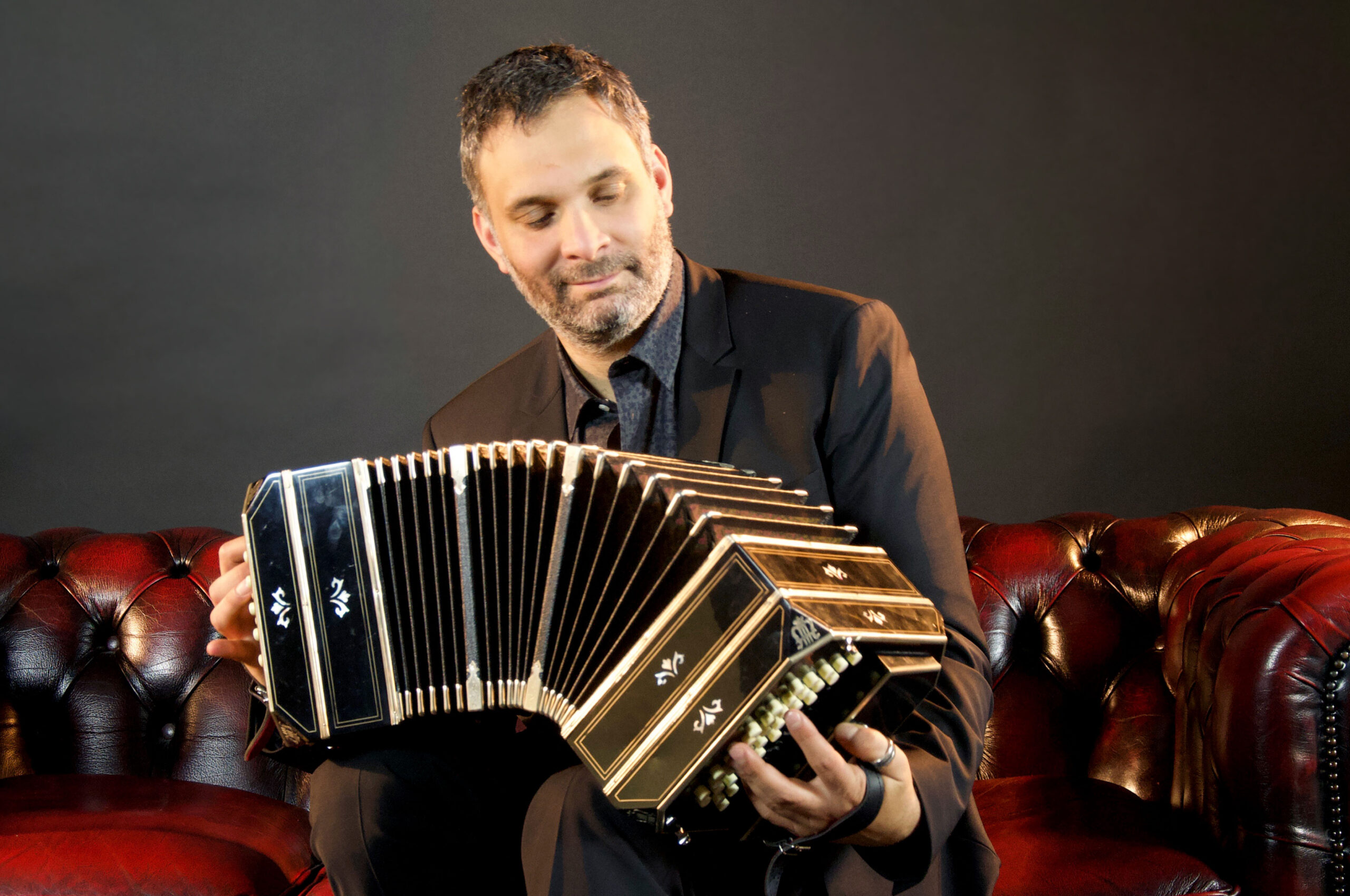 Victor Villena won the "Best Soloist" award in the National Competition of Cosquin (Argentina) in 1997. Following this, he performed with several different orchestras in Buenos Aires, notably the National Tango Orchestra of Argentina (1996) and Color Tango (1998),
Victor emigrated to France in 1999 . In that same year he joined Mosalini's Grand Orchestre de Tango which took him on several tours throughout Europe, the United States and Canada. In October 2000, he appeared as a soloist in the Astor Piazzolla piece "Bando" on an album with this orchestra.
In June 2000 Victor performed a series of concerts with the Symphonic Orchestra of the Loire, under the direction of Hubert Sudain. At the same time he collaborated with Gustavo Beytelmann, on the album "An Argentinian at the Louvre" with the Ensemble Camerata de Bourgogne and the Boréal String Quartet.
In 2001 and 2002 he played in the Julia Migenes show "Latin Passions", which took him to the Olympia in Paris, and with her other production "La Argentina" to the Théâtre de Châtelet. In 2003 Victor was invited by the Orchestra of Besançon under the direction of Peter CSABA to play the "Concerto for Bandoneon and Orchestra" by Astor Piazzolla.
His varied musical interests have also brought him to the world of jazz, by a series of concerts with the Brussels Jazz Orchestra conducted by Carlos Franzetti. Also known on the electronic music scene as the bandoneonist of "Gotan Project", he toured the United States, Canada and Brazil.
In 2004 Victor co-founded with guitarist Alejandro Schwarz the "El Después" quintet and he also joined the Rotterdam Conservatoire as the main bandoneon professor. Between 2004 and 2007 Victor recorded and produced the Quintet «El Después», he performed in Buenos Aires International Tango Festival and did a series of concerts in Japan, Croatia, Germany, England, and France.
In 2007 he became musical director of Piazzolla's Opera «Maria de Buenos Aires» at the National theater of Lisbon, with musicians of the Symphonic National orchestra of Portugal.
In 2009 he performed with classical music stars like Baiba Skride (queen Elizabeth winner), Jan Vogler, Carrie Dennis at the international «Moritzurg Festival» .
He peformed «Reves et Désirs», composed by Leo Sujatovich, with the «Orchestre Philarmonique Radio France» in July 2010, and created «Together» for Violoncello and Tango Quintet with Henri Demarquette.
Victor Villena collaborates with the elite of the contemporany tango argentine composers: Sonia Possetti, Fernando Otero, Alejandro Schwarz, Gustavo Beytelmann, Leo Sujatovich , Daniel Binelli and Diego Schissi.