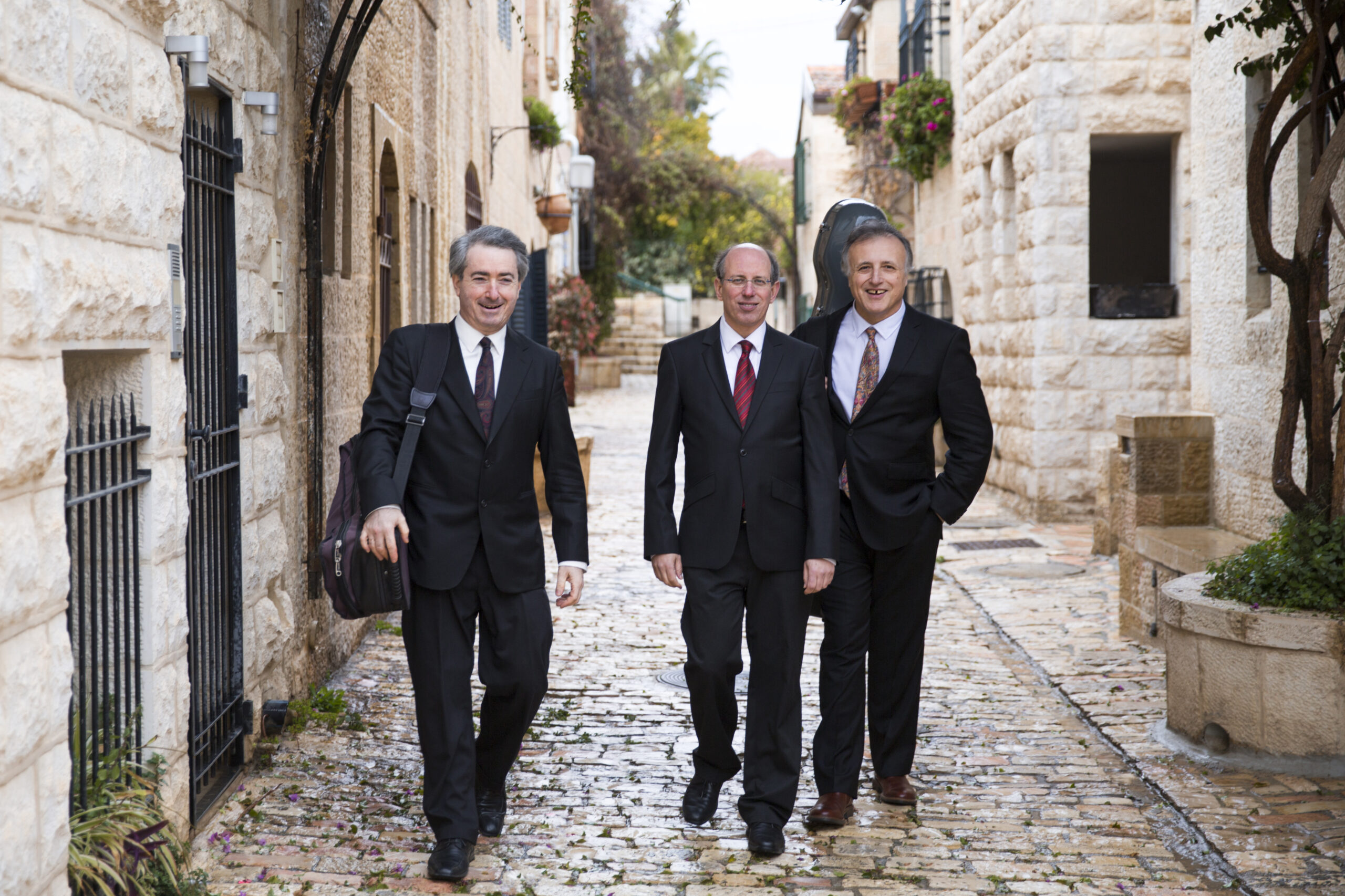 Trio Shaham Erez Wallfisch was founded in 2009 and comprises three of the finest international instrumentalists performing today.
Since its formation, the Trio has been invited numerous times to prestigious chamber music series at venues such as London's Wigmore Hall, Amsterdam Concertgebouw, Rotterdam De Doellen, Hamburg Elbphilharmonie. The trio often appears in Spain, the UK, Ireland, the Netherlands, Belgium, Israel and Canada. This outstanding trio has been invited by the Wigmore hall to present the complete Beethoven piano trios in 2020, the composer's 250th anniversary.
The Shaham Erez Wallfisch trio has an exclusive contract with Nimbus Record. Releases to date include Mendelssohn trios, Ravel Debussy and Faure, Arenski, Shostakovich and Rachmaninov, 2 cds album of Brahms trios and Double concerto and Dvorak, Schumann and Grieg trios. 2019, they issued Beethoven trios vol. 1. Upcoming releases include a 2nd volume of Beethoven trios, Schubert complete works, as well as Dvorak, Haydn and Bloch trios.