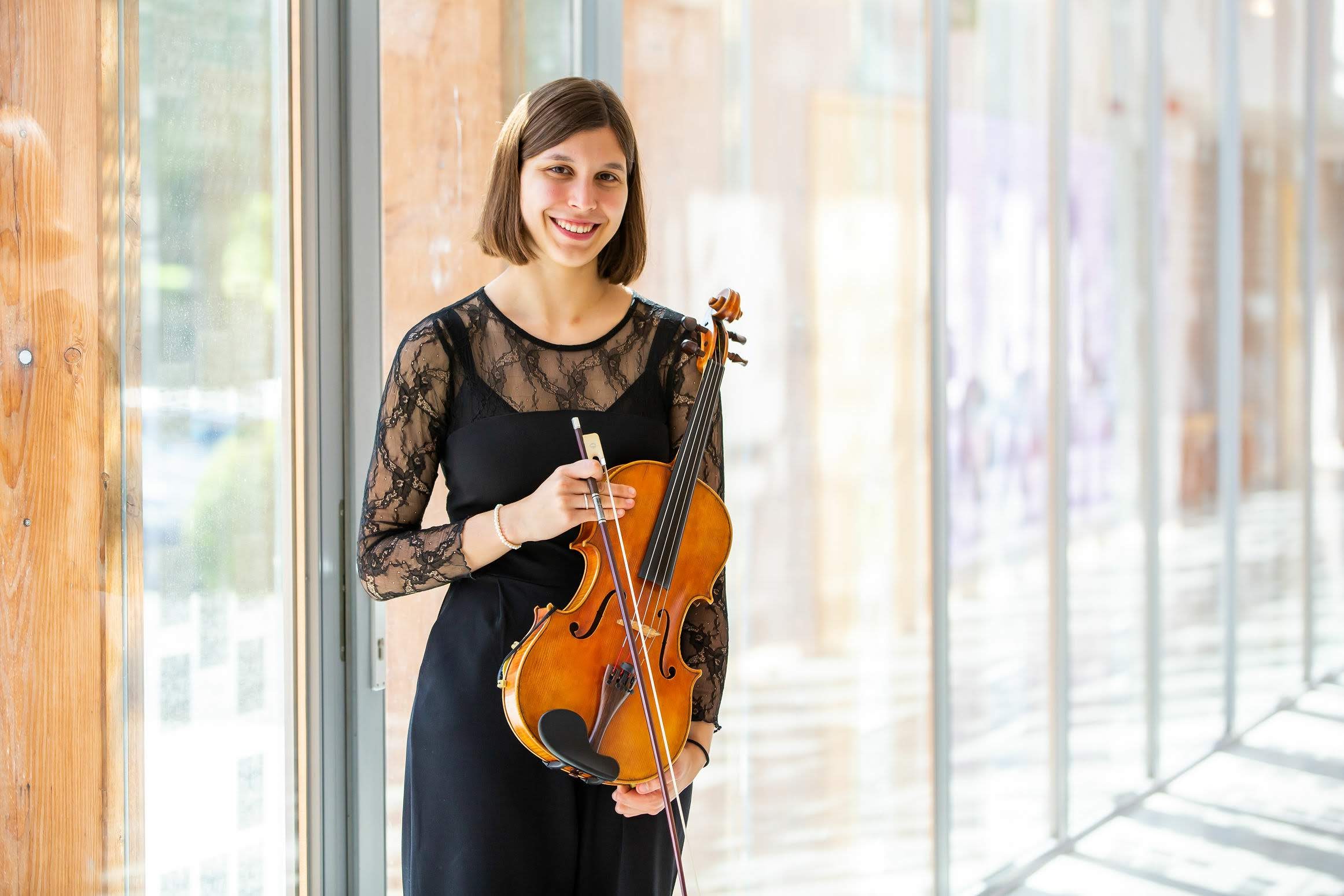 Sofia Silva Sousa is a Portuguese violist.
She graduated from the Royal Academy of Music (2018) where she studied with James Sleigh and Martin Outram.
In 2020, she completed her Masters's degree at the Royal College of Music, where she integrated the class of Nathan Braude.
Sofia is an artist in residence at the Queen Elizabeth Music Chapel since 2018, under the guidance of Miguel da Silva, where she is the recipient of a very generous scholarship from an anonymous donor.
Sofia had her solo debut concerto with the Portuguese Symphony Orchestra in 2016 after winning Vasco Barbosa String Competition (Portugal); in 2018 she also played with the Orquestra Gulbenkian after being awarded the first prize in Prémio Jovens Músicos that same year, as well as Prémio Maestro Silva Pereira (Portuguese Young Musician of the Year).
In July 2019 the Tejo String Quartet, of which Sofia is a member, was awarded the first prize in the chamber music category of that same Competition.
In 2021, Sofia became a member of the London Symphony Orchestra.