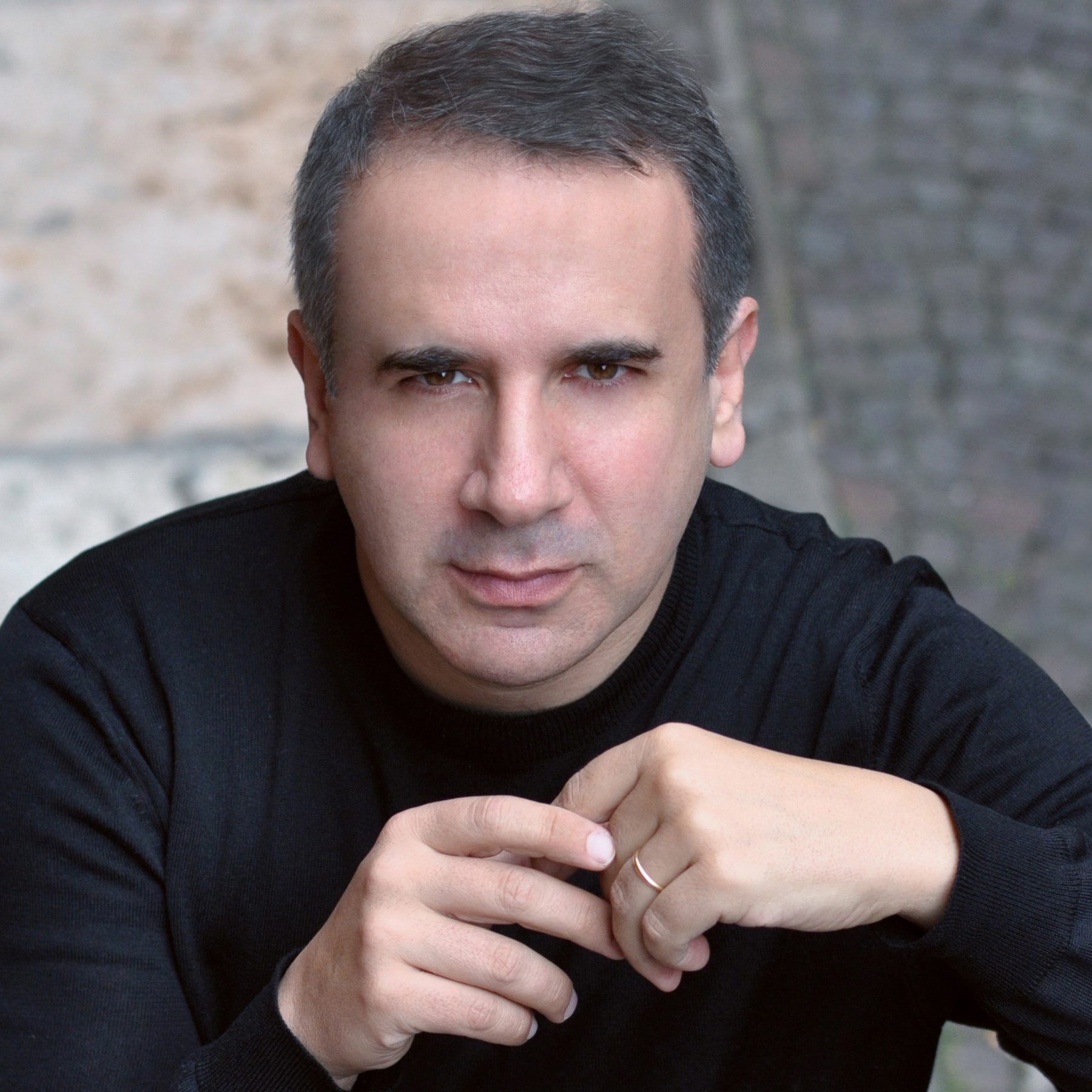 Disciple of the Michelangeli school, he has obtained his diploma in Milan with honorable mention. Winner of numerous competitions in Italy (XXIV Coppa Pianisti d'Italia in Osimo, Stresa, Monza, Genova, Mantova, Venezia, Albenga, Como etc.), he has performed in the most prestigious theatres in Europe, Asia and South America.
Recent highlights include performances at the Gran Teatro La Fenice and Goldoni in Venice, Teatro Donizetti in Bergamo, Teatro Ponchielli in Cremona, Sala Verdi del Conservatorio di Milano, Teatro Filarmonico and Teatro Nuovo in Verona, Auditorium Haydn in Bolzano, Teatro Sociale in Trento, Auditorium Pollini in Padua, Teatro Da Ponte di Vittorio Veneto, Théâtre de l'Opéra de Nice, Concertgebow in Bruges, Théâtre deSingel in Anvers, Théâtre Royal in Brussels, Theatre National in Bern, Theatre Basel, Duke's Hall in London, Drama Theatre of Hong-Kong and Museum of Art in São Paulo.
Highly acclaimed by the critics, Roberto Paruzzo receives words of praise in important publications:
" … Paruzzo showed extraordinary interpretative skills, all supported by a sound which is the epiphany of an uncommon musical sensitiveness. Every phrase, every detail, every passage even when linguistically more related to piano technique, under the fingers of Paruzzo unveal the secret of their poetic inspiration … "
" … The agreement with Mr. Wildner assured an optimal communication with the orchestra; the piano should neither impose itself nor become subordinate, finding always the equilibrium of a correct conversation, yet not leaving any doubt about its leading role. This charge was fulfilled with great ease by Mr. Paruzzo, who created an appreciation of the beauty of the sound in a dimension of detached contemplation … "
He is regularly invited to important international festivals and concert series such as the Festival delle Nazioni of Città di Castello, Accademia Filarmonica Romana, Associazione Scarlatti of Naples, Società dei Concerti and Serate Musicali of Milan, Accademia I Filarmonici of Verona, Teatri S.p.A of Treviso, Amici della Musica of Mestre, Maggio Musicale Fiorentino, Berliner Festspiele, Donaueschingen Festival, Confluence Musikfest Zurich and Usedom Music Festival.
He has appeared with numerous prestigious orchestras such as Flanders Symphony Orchestra, Nice Philharmonic Orchestra, Symphony Orchestra of Udine, Symphony Orchestra of Bergamo, Haydn Orchestra of Bolzano and Trento, Symphony Orchestra of Sanremo and Chamber Orchestra 'I Virtuosi Italiani', under the direction of Yuri Simonov, Zsolt Hamar, Johannes Wildner, David Angus, Fabrizio Maria Carminati, Corrado Rovaris, Tiziano Severini, Dimitri Vasiliev and Enrique Mazzola.
In addition to his successful solo career, he collaborates frequently in chamber music with renomated artists such as Francesco De Angelis, Bruno Giuranna, Rocco Filippini and Franco Petracchi. He has recorded numerous albums, many of them for the musical magazine AMADEUS, and recently for the Concerto and Ambitus labels.
Roberto Paruzzo is a professor at the Conservatory of Pavia and at the Summer Academy "Tibor Varga" in Sion. In February 2023 he will appear in a chamber music recital at the "Teatro alla Scala" in Milan.