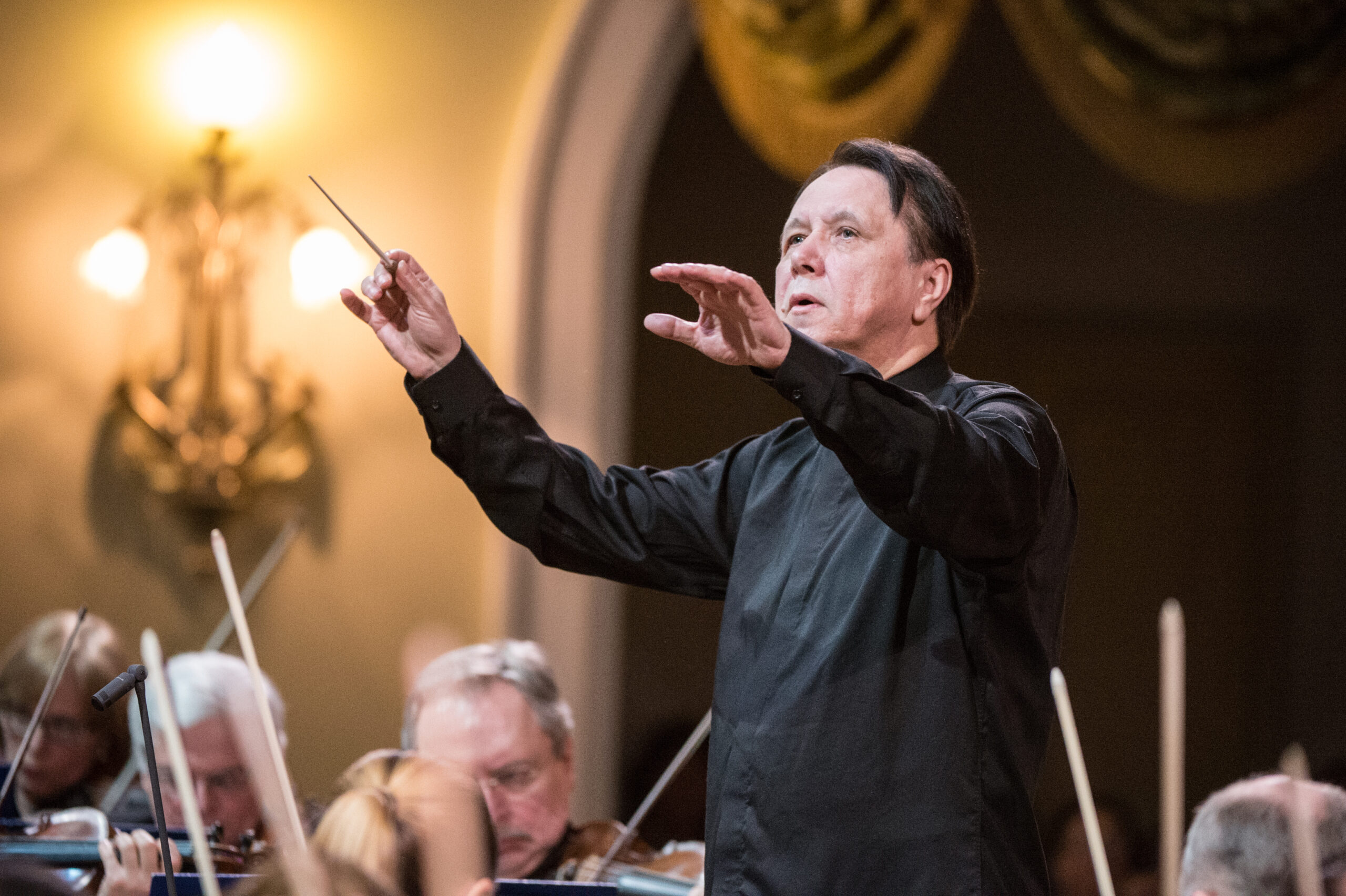 Pianist, conductor, and composer, Mikhail Pletnev is one of the most respected and influential artists of the era. His prodigious talent as a pianist has earned widespread acclaim ever since the 1978 Tchaikovsky International Piano Competition, where he won First Prize at the age of 21.
An invitation to perform at a 1988 diplomatic summit inWashington led to Pletnev's friendship with Mikhail Gorbachev and a lifelong commitment to dismantling barriers through the universal language of music.
In 1990, Pletnev formed the Russian National Orchestra – the first independent orchestra in Russia's history. Under his leadership, the RNO achieved recognition as one of the world's great orchestras.
Over thirty years later, Pletnev has renewed his commitment to artistic freedom with his founding of the Rachmaninoff International Orchestra, named after the celebrated pianist, conductor, and composer whose own career inspired audiences from all corners of the globe.
Pletnev's performances and recordings have shown him to be an outstanding interpreter of an extensive repertoire, both as pianist and conductor. His recordings have earned numerous prizes, including a 2005 Grammy Award for his own arrangement of Prokofiev's Cinderella. He received Grammy nominations for Schumann's Symphonic Etudes (2004) and the Rachmaninoff and Prokofiev Piano Concertos No. 3 (2003). His critically acclaimed album of Scarlatti's Sonatas (Virgin/EMI) received a 1996 Gramophone Award, and his recording of the complete Beethoven symphonies and piano concertos (Deutsche Grammophon) was named "Best of 2007" by the NewYorker.
Pianist, conductor, composer and cultural leader – all are significant facets of Mikhail Pletnev's remarkable life. Yet with his characteristic humility, he insists that he is, simply, a musician.