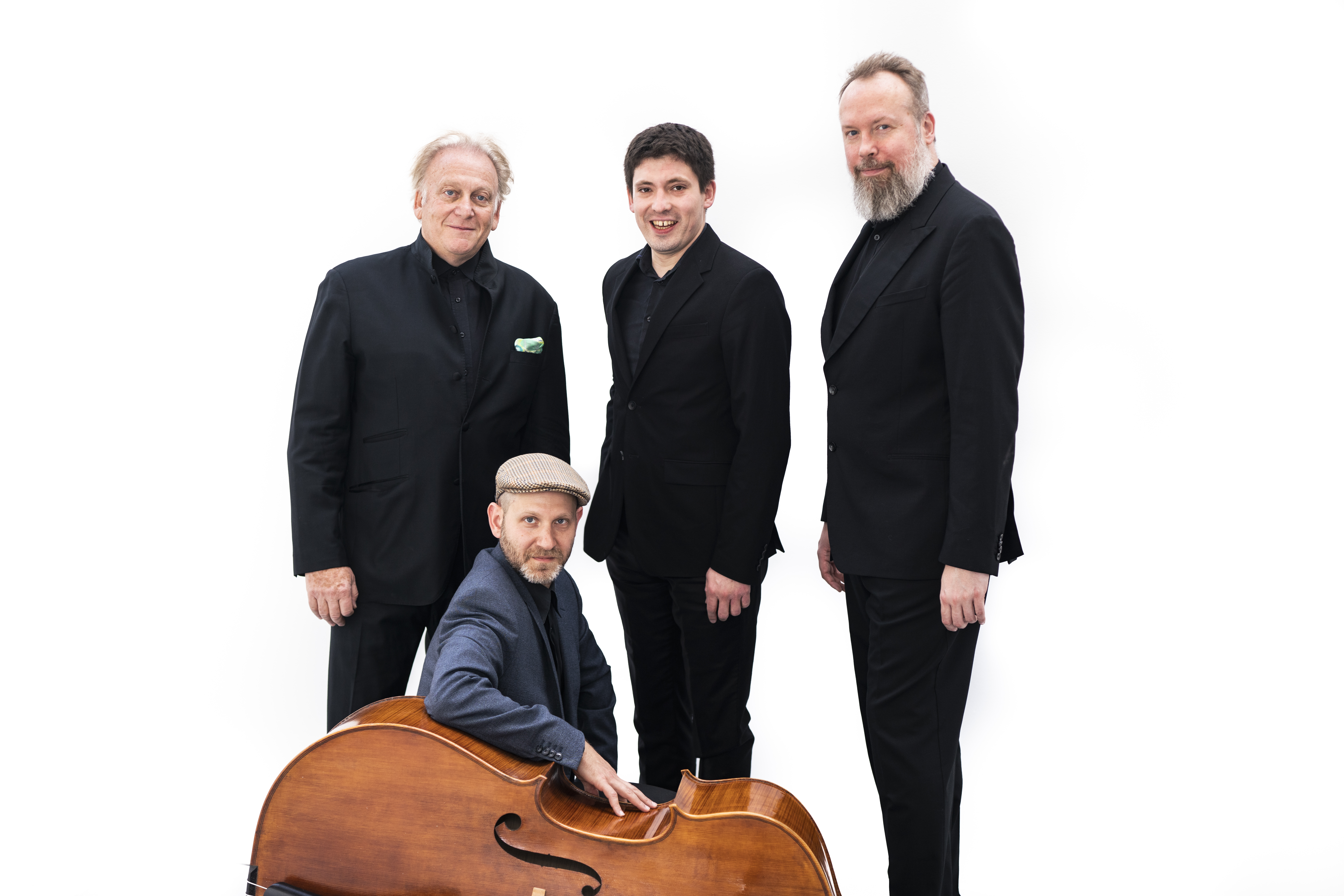 The Michael Guttman Tango quartet is formed around the violinist Michael Guttman, whose passion for Tango music was reinforced after he met Astor Piazzolla and started playing with the guitarist Guy Lukowski some of his most emblematic pieces.
Soon after, he joined forces with the bandeonist Olivier Manoury, to deepen his knowledge of the specific style of Tango playing. Performing Tangos with Martha Argerich and Nestor Marconi further contributed to his links with this symbol of Argentina: Tango!
With the MGTQ, together with Lysandre Donoso, bandoneon, Ivo De Greef, piano and Ariel Eberstein, double bass, their programs focus on the impact of the great violinists who influenced Tango music throughout the XX century, such as Antonio Agri who played for many years with Piazzolla.
Being of eastern European origins, like many violinists who emigrated to Argentina and integrated Tango Ensembles and influenced their sound, Michael Guttman is keen on perpetuating this tradition.
Performing a wide selection of works by Piazzolla, but also gems by influential historical composers such as Salgan, Gardel and the great contemporary of Piazzolla, Eduardo Rovira, as well as contemporary composers like JP Jofre, the MGTQ, has been invited to play in many Festivals such as The Progetto Martha Argerich in Lugano and Hamburg, Odessa Classics, Paris Printemps du Violon, Polin Festival in Warsaw, with a focus on Jewish Tango Composers, Napa Valley California, Cortona Festival, Elba Musica, Rostropovich Festival in Baku etc…