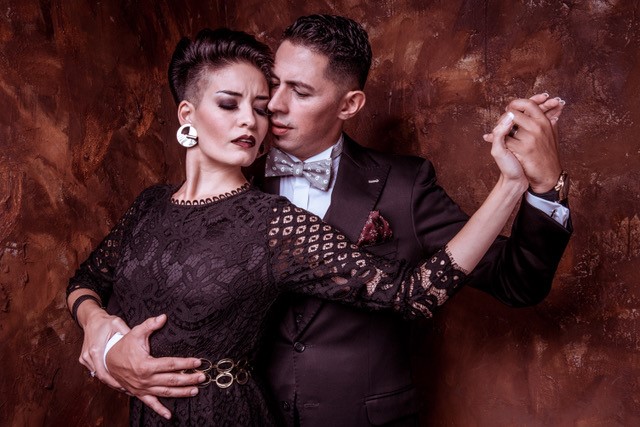 Their dance conveys the style of the Tango Salón with an extraordinary elegance. Martin and Ayelén have been working on an exquisite dance style for connoisseurs of Tango Argentino since 2014.
The two have realized various tango shows, including Piazzolla und seine Meister and Trasnochando at Theater Baden-Baden, Germany.
Martin and Ayelén are running the two Abraztango Tango Dance School locations since 2018 and are also regularly booked as teachers and dancers across Europe.
Their excellent and in-depth knowledge of the history of Tango Argentino, the old milongueros and their dance steps is particularly in demand, admiring the historic Milonga Dancers of the 1950.