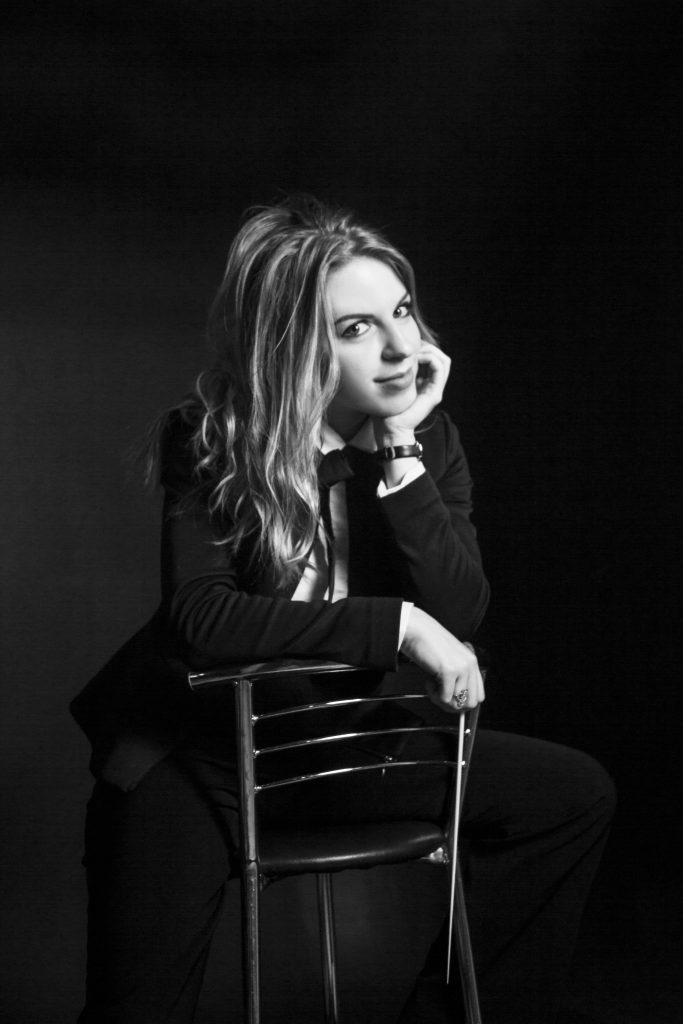 Margaryta Grynyvetska was born in 1994 in Crimea, Ukraine. Started to learn music in age of 5. In age of 10 she has won her first competition "Vivat, musica!" in composition nomination. Graduated music school as a pianist, then entered Odessa State Music School by Stoliarsky as a singer and choir conductor.
First she performed as a conductor with a school orchestra in age of 15. In 2010 entered Odessa national music academy by Nezhdanova as a choir conductor (class A.Serebri), then in 2011 started education also on faculty of symphony conducting (class A.Samoila). In age of 19 was invited to conduct concerts with Crimea Academy Symphony Orchestra in Yalta and Sebastopol, Crimea and at the same time she conducted concerts with student orchestra in Odessa. In 2014 entered The Tchaikovsky National Music Academy of Ukraine as an opera-symphony conductor (class A.Vlasenko). In 2015 was an assistant of Oksana Lyniv in staging opera "Selma" by Paul Ruders in Bayerische Staatsoper and in the recording symphony pieces by B. Liatoshynski with Bamberg Symphony Orchestra for Bayerische Rundfunk. Also as a conductor of ensemble "Artokrats" performed music by modern minimalists. With "Artokrats" participated in "Mute Nights -2015" open-air movie festival, voicing an Ukrainian silent movie.
In 2016 she debuted at The Odessa national opera and ballet theater. Also this year Margaryta won The Grand Prix and the Audience Choice Avard in Ukrainian festival of young conductors "Muzychna Tavria" in Kherson, Ukraine. In summer of 2017 she took part in "Lviv MozArt" International music festival (Lviv, Ukraine) and became a participant of The Third International Stefan Turchak conducting competition (Kyiv, Ukraine) (2017).
Since June 2018 Margaryta works as a conductor in Odessa national opera and ballet theater.