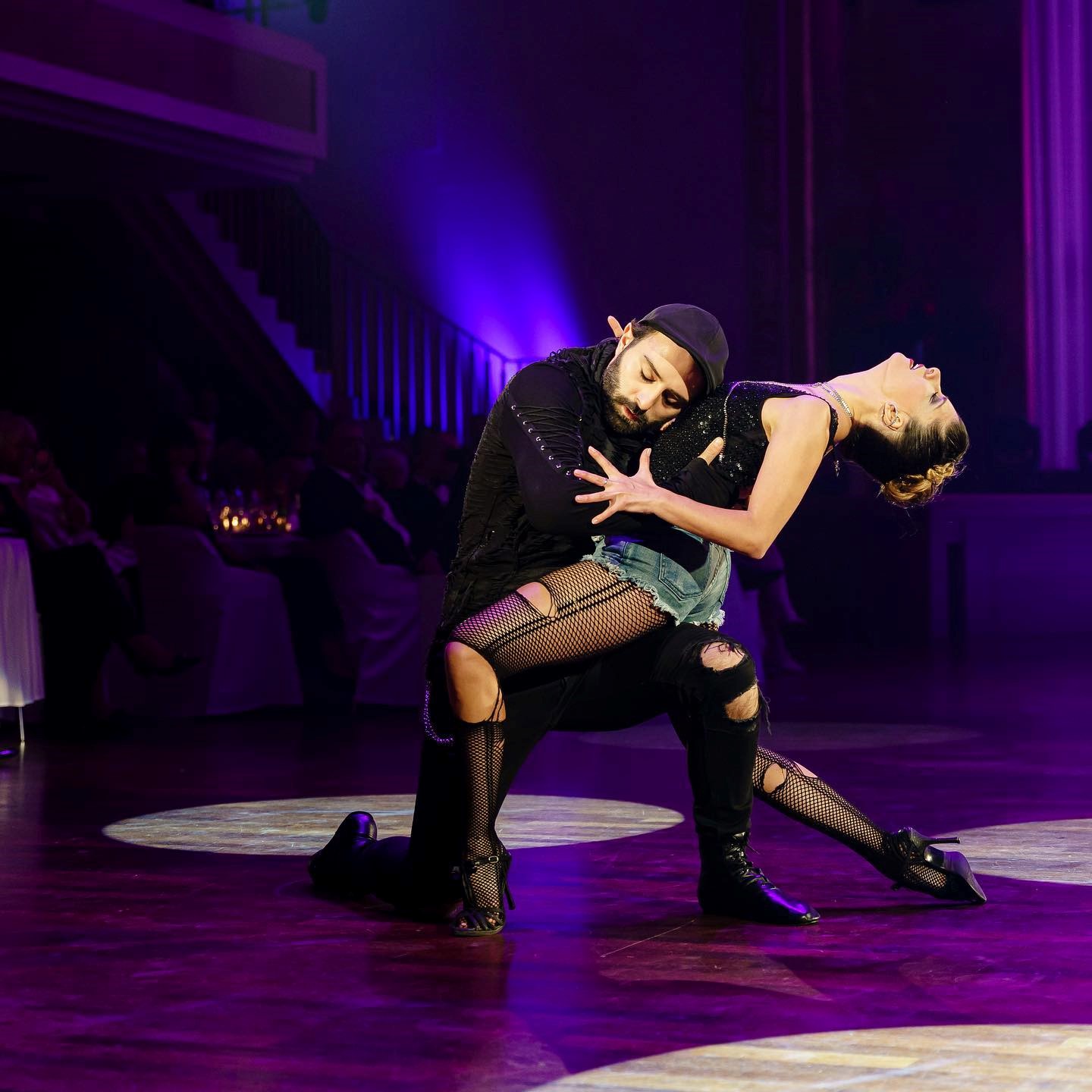 Leonel Di Cocco started tango in 2003 after different disciplines such as classical, jazz and contemporary dance. He was instructed with the most outstanding teachers in the world and the most popular musicians of Buenos Aires. During his professional career he was part of different renowned companies, visiting the most prestigious theaters in the world. "Tango Pasión", "Tango Fire", "Midnight Tango", were some of them, Leonel was main role in West End show "Tango Moderno" with TV stars from strictly comes dancing. In Argentina he was invited to perform in the best milongas of Buenos Aires and worked every year with renowned ''Casas de Tango''.
His passion for tango and the knowledge of this art made him an experienced dancer, teacher and milonguero, working a 100% Argentine tango method in his classes and a modern fusion in his performances.
During 2019 he has been invited to several festivals around the world; Bordeaux Cite Tango, France; Byron Bay Festival, Australia; La tango Party, Korea; Baden-Baden, Germany and Milongueros Allboard, Portugal.
---
Maria Tsiatsiani is a professional Argentine Tango dancer currently based in London. She started ballet, gymnastics and ballroom at an early age in New York. Her diverse dance background compliments her performances, choreography and teaching.
Maria is a Tango Por Dos Company dancer (Miguel Zotto dance company), Argentine Tango resident choreographer for the BBC show Strictly Come Dancing, a West End dancer, coach/mentor at TangoChamps & judge at FITTA Championships in Buenos Aires. Together with her partner, they have performed in over 230 cities for Tango festivals, theatres, charity events, radio & TV.
Maria is the co-director of London Tango Academy. The academy was born in 2003 in the heart of central London & has warmly welcomed over 15,000 students of all ages, backgrounds since its opening. In 2018 & 2019, this prestigious school was nominated in the category for Best International Tango School at the Premios Tango Awards in Buenos Aires, Argentina.