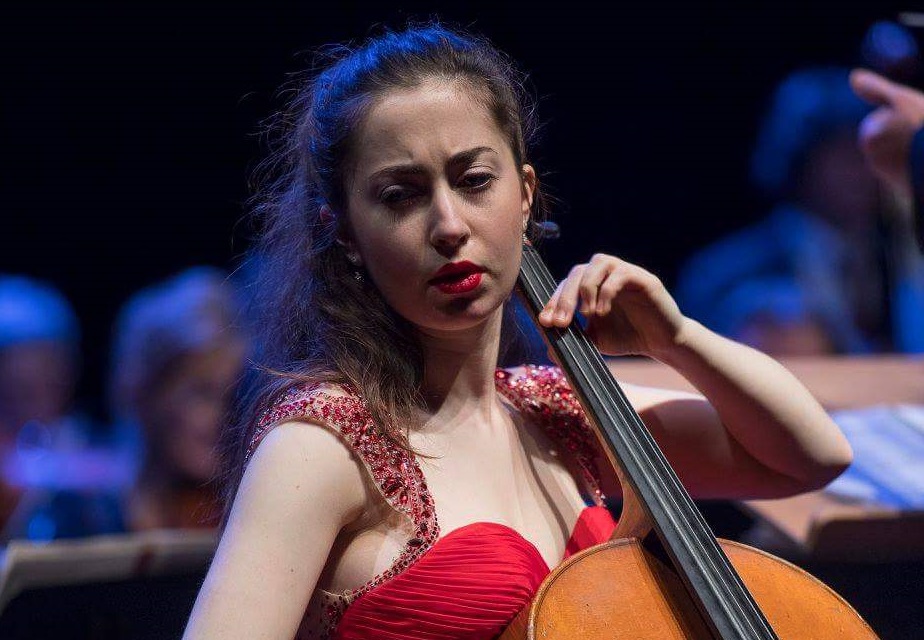 The young Israeli cellist Elia Cohen Weissert was born in 1994 in Jerusalem. She started playing the cello at the age of 7 at the Jerusalem Conservatory of music with Mr. Cornelius Faur. During the time she spent in Israel Elia received an honorary scholarship from the America-Israel foundation and had already been performing as a soloist with renowned orchestras such as the Jerusalem symphony orchestra, the Israel philharmonic orchestra, the Croatian radio television orchestra, national orchestra of Belgium, chamber orchestra of Wallonie and the North Czech Philharmonic orchestra. At the age of 14 Elia moved to Berlin to study at the "Julius Stern Institut", an institute for gifted young musicians at the UDK Berlin, Later she started her Bachelor studies in the class of Prof. Jens Peter Maintz. From October 2016 Elia is studying at Queen Elizabeth Music Chapel in Brussels in the class of Gary Hoffman and Jeroen Reuling. Elia participated in several chamber music festivals such as the verbier festival and has been performing regularly in Europe (Portugal, Italy, Belgium, Germany, Croatia, and Czech Republic) as well as Russia, Israel and the United States of America.
Elia received many prizes in national and international competitions, amongst others the second prize at the Antonio Janigro Competition in Zagreb, as well as the special prize for the best interpretation of the commissioned piece written by A. T. Saban.
Elia is currently playing a cello made by Jean-Baptiste Vuillaume loaned by the Queen Elisabeth Music Chapel. Since september 2016 Elia is artist in residence at the Queen Elisabeth Music Chapel, under the direction of Gary Hoffman.