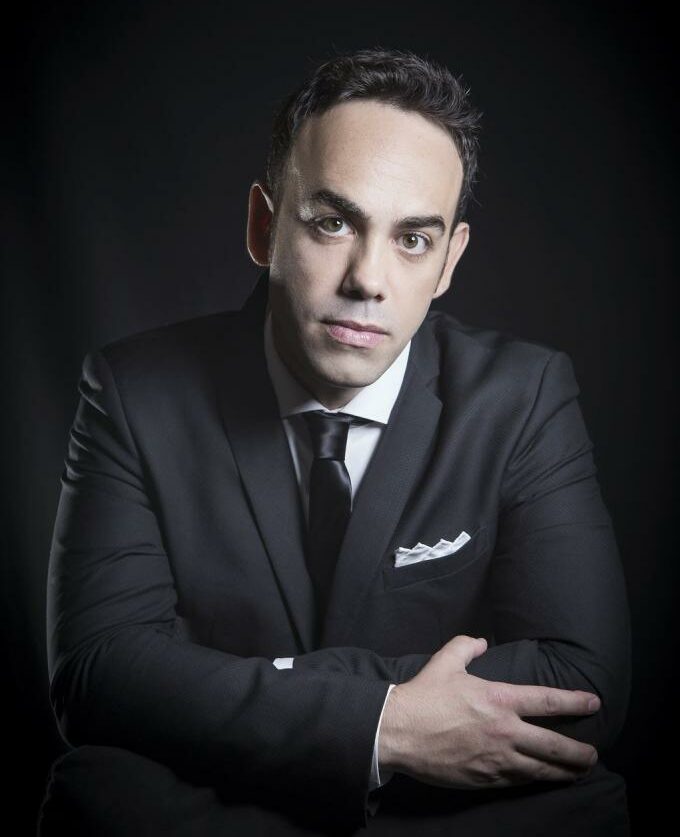 Born in Artà (Mallorca), he studied at the Professional Conservatory of Music and Dance of Mallorca, the Conservatory of the Liceu (Barcelona) and the High Conservatory of the Balearic Islands. Later, he continued to work technically with Juan Lomba (Escuela Superior de Canto de Madrid), Darrell Babidge (The Juilliard School of Music NY) and Elisabetta Fiorillo; and repertoire with Marta Pujol, Marco Evangelisti and Giulio Zappa, among others. He also attended Masterclasses with Teresa Berganza, Fiorenza Cedolins, Dolora Zajick, Jaume Aragall and Joan Pons. In 2018 he won the 3rd Prize in the Josep Mirabent i Magrans Competition (Barcelona), and in 2019 the 1st Prize in the Ciudad de Logroño International Singing Competition (La Rioja).
In the field of sacred music, he repeatedly performed The Messiah by G.F. Handel, the Coronation Mass and the Requiem of W.A. Mozart, G. Puccini's Messa di Gloria, G. Rossini's Petite Messe Solennelle, and L. W. Beethoven's 9th Symphony, conducted by maestros like Edmon Colomer, José María Moreno, Fernando Marina and Felipe Aguirre.
As for the operatic repertoire, in 2019 he became the first Mallorcan singer to make his debut at the Teatro de La Zarzuela (Madrid) with a leading role (Shakespeare) in the play El sueño de una noche de verano by J. Gaztambide, directed by Miguel Ángel Gómez-Martinez. In addition, he debuted Rodolfo (La Bohème, G. Puccini) at Palau de la Música Catalana (Barcelona) with la JONC (Young National Orchestra of Catalonia) under the direction of Manel Valdivieso; and Alfredo (La Traviata, G. Verdi) with La Verdi Orchestra in Milan, conducted by Andrea Oddone. In 2020 he performed again Alfredo (La Traviata) with the AAOS (Barcelona), conducted by Xavier Puig; Tamino (Die Zauberflöte, W. A. Mozart) at Teatre Prinicipal de Palma (Mallorca), conducted by Josep Planells; and Macduff (Macbeth, G. Verdi) with AAOS, directed by Daniel Gil de Tejada. In 2021 he sang Tamino (Die Zaubeflöte) at the Teatro Campoamor (Oviedo) conducted by Lucas Macías Navarro, and Leandro (La Tabernera del Puerto, P. Sorozábal) at Teatro de La Zarzuela, conducted by Óliver Díaz. This 2022 he performed Il Duca di Mantova (Rigoletto, G. Verdi) with FOC (Catalonia's Opera Fundation), in Catalonia and Cantabria, conducted by Daniel Gil de Tejada.