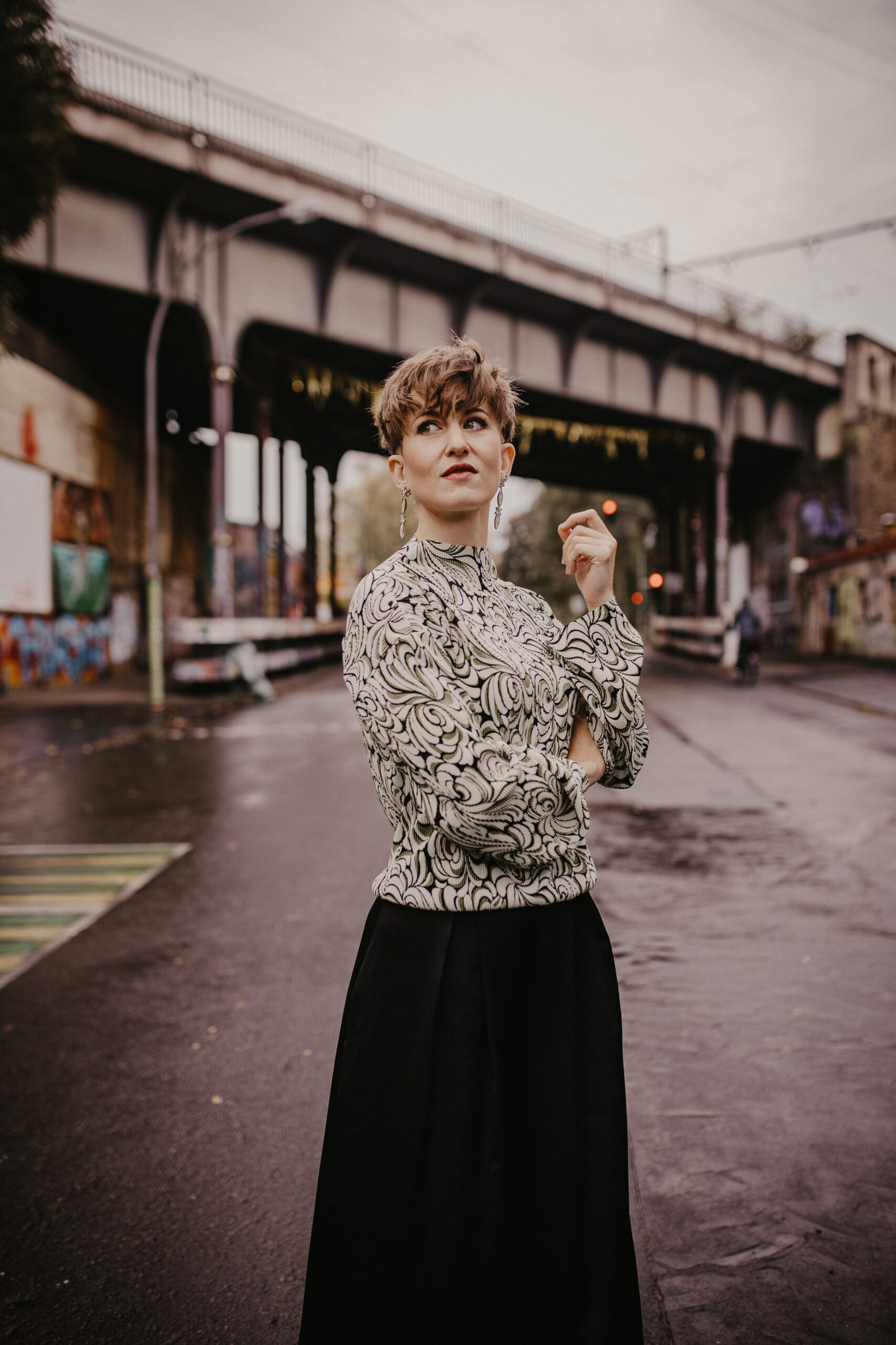 German coloratura soprano Alina Wunderlin is known for her easy high notes. In 2023/24, she returns to sing Queen of the Night at Komische Oper Berlin and Volksoper Wien. The soprano will make her debut as Blonde at Oper Bonn and her debut as Adele at Theatre des Champs-Élysées. She will perform concerts at Berliner Philharmonie, Kreuzkirche Dresden and Vienna Konzerthaus, among others. In February, Alina will give a recital at Deutschlandradio radio station, Cologne. A CD recording with songs by Hugo Wolf is planned for autumn. The second CD recording with pianist Ulrich Eisenlohr and songs by Brahms for NAXOS is scheduled for release in winter.
In 22/23 Alina made her house debut as Queen of the Night at Volksoper Wien, Oper Dortmund, Komische Oper Berlin and Deutsche Oper am Rhein. In Dortmund she also sang Forest Bird in Wagner's "Siegfried". She performed concerts with Orchestra da Camera di Perugia, Thessaloniki State Symphony Orchestra and Münchner Symphoniker. A first CD-recording with songs by Brahms was released in winter.
Highlights of the 21/22 season include Alina's debut as Zerbinetta in Salzburg, her debut with Belgrade Philharmonic Orchestra, Queen of the Night at Salzburger Landestheater and Staatstheater Braunschweig, "Carmina Burana" with Münchner Symphoniker and Tonhalle-Orchester Zürich, her debut with Orchestre des Champs-Élysées and a CD-recording for NAXOS.
Alina was a member of the ensemble at Staatstheater Braunschweig in 2020 – 2022, singing Queen of the Night and one of the two main roles in Sidney Corbett's contemporary opera "Das Große Heft". She guested at Salzburger Landestheater and performed with Beethoven Orchester Bonn. Her debut with Tokyo Symphony Orchestra in Japan had to be cancelled due to Covid regulations, as well as her role debut as Blonde in Cologne. From 2018 – 2020, Alina was a member of the International Opera Studio Cologne.
Alina has worked with conductors like Philippe Herreweghe, Paavo Järvi, Christoph Gedschold and Gabriel Feltz, among others, as well as with directors such as Lydia Steier, Ben Baur, Michael Hampe, Christiane Lutz, Peter Konwitschny and Alexandra Liedtke.
Alina held scholarships from Live-Music-Now Yehudi Menuhin, the Richard-Wagner-Verband and the Academy of the International Händel Festival Karlsruhe.
Alina was a laureate at Paula-Salomon-Lindberg-Competition and won a special prize at the Concours International de Chant Marmande.