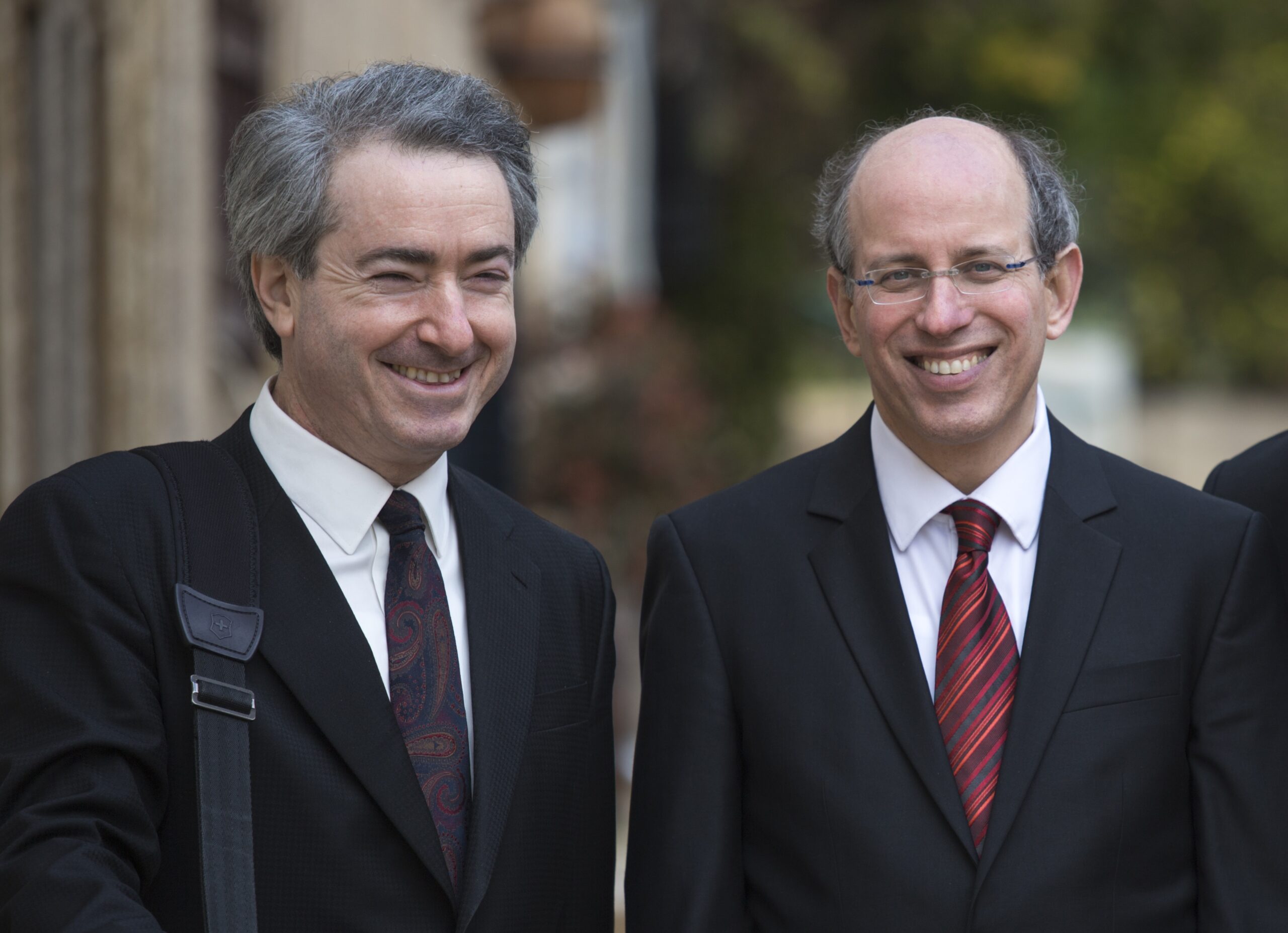 Music cannot be locked down! It travels.
We are intent on respecting our commitments to artists despite the current constraints imposed by the public health situation. To enable them to present their art to the public, we have asked them to record their concerts in their own country, in Israel.
We hope this musical voyage will bring you comfort, joy and beauty in these unique and unprecedented times!
---
In the company of these two major musicians from Israel, we will explore the extraordinarily fertile lands of Central Europe. From the powerful Jewish melodies of Ernest Bloch and Joseph Achron and the Slavic dances of Dvořák to the remarkable works of Hungarian violinist and composer Jenő Hubay, get ready for a fascinating musical voyage!
Hagai Shaham, virtuoso, teacher and all-round accomplished musician, is a familiar face to Haut-Plateau audiences. Invited on multiple occasions for the summer master classes, he returns to us this year with his long-standing partner Arnon Erez. They have recorded many albums together, including, notably, the complete works of Bloch, Grieg, Janáček and Hubay. As well as making up a duo of rare quality and longevity, they also perform regularly as a trio with cellist Raphael Wallfisch, who was unable to join them on this occasion due to lockdown restrictions. Maybe next time!
Program of the video :
Antonín Dvořák  (1841-1904)
Sonatina in G Dur op. 100 (Allegro risoluto, Larghetto, Molto vivace, Allegro)
Ernest Bloch (1880-1959)
Baal Shem Suite (Vidui, Nigun, Simchat Torah)
Joseph Achron (1886-1943)
Hebrew Melody op. 33, pour violin and piano
Antonín Dvořák (1841-1904) – Kreisler
Slavonic Dance no. 2 in E minor
Jenő Hubay (1858-1937)
Scenes from Csárda No 4 'Hejre Kati', Op 32.