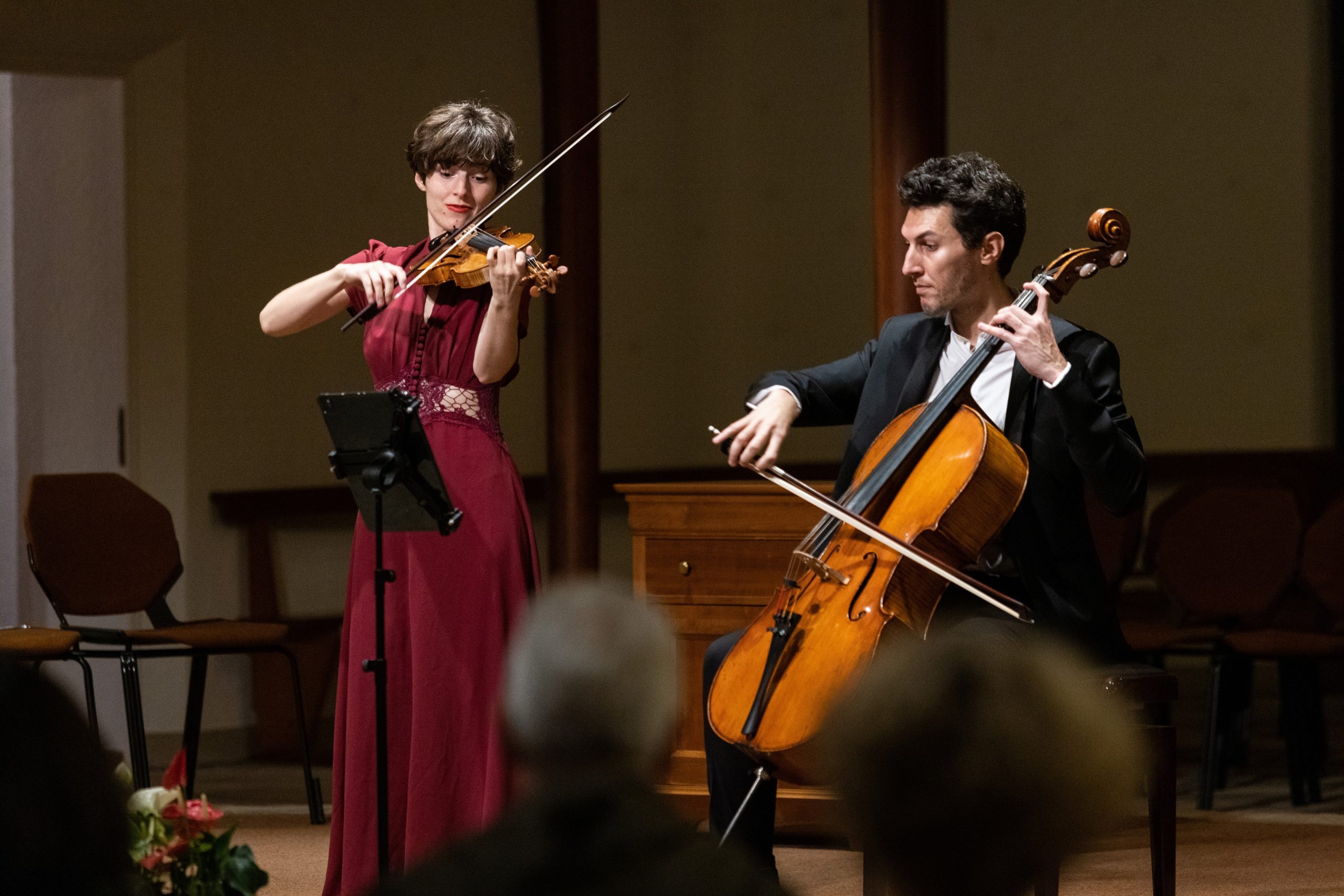 The duo association of violin and cello in a formation remains rather marginal, although of great richness. Like a very compact version of the string quartet, this duo allows a multitude of possibilities, the bass notes of the cello mingling with the treble of the violin, offering a wide range of tones.
It is therefore in this formation that Anna Göckel, a talented and passionate violinist, and Daniel Mitnitsky, a renowned cellist, will present themselves.
On the programme:
Works by Georg Friedrich Haendel, Maurice Ravel, Henry Purcell and Jörg Widmann.
---
CMClassics concerts are organized in compliance with the guidelines in force in the fight against COVID-19.
Tickets are available, only on pre-reservation