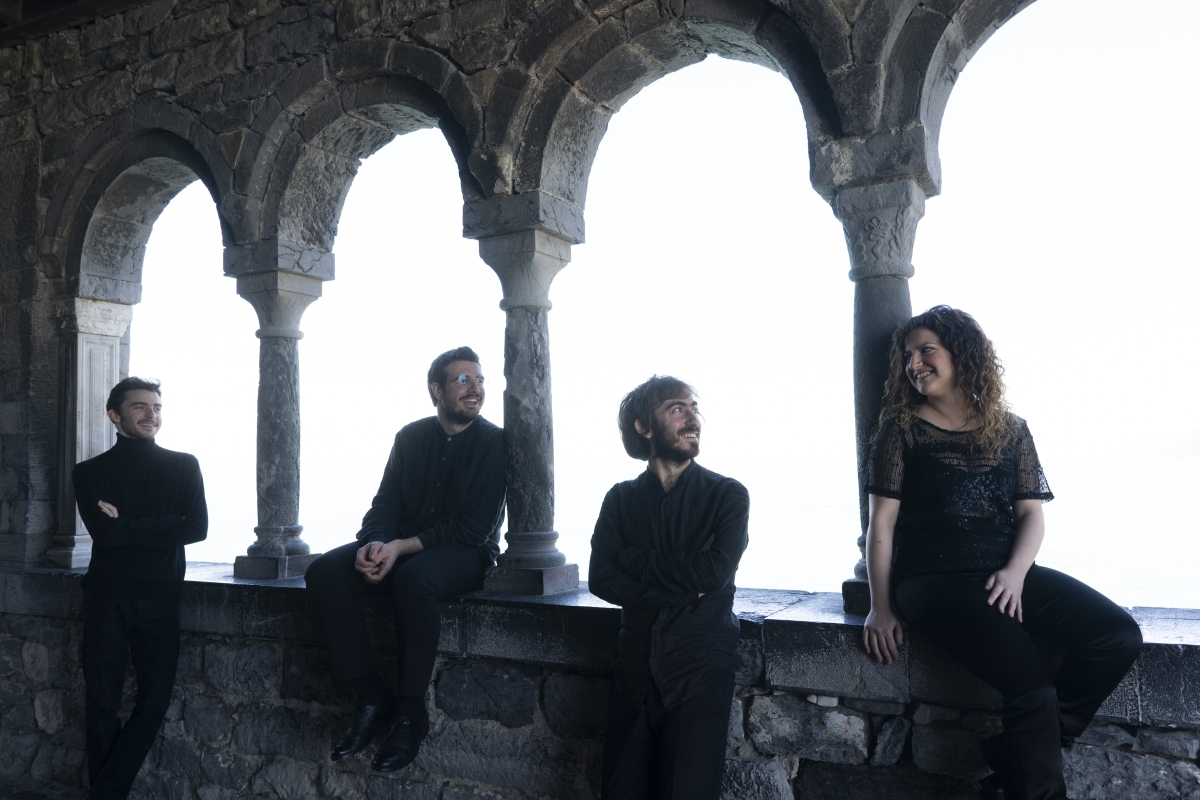 Sara Pastine, violin I
Fausto Cigarini, violin II
Salvatore Borrelli, viola
Lorenzo Cosi, cello
The Quartetto Leonardo members came together 2019. Their longtime friendship and their common interest for the string quartet repertoire, highly motivated them. They had their debut performing Haydn's "Seven Last Words of Christ" in concerts in Carpi and Firenze. Since then, the Quartetto Leonardo has performed for various chamber music festivals in Italy such as "Il Suono Giovane" in Firenze, the "Mantova Chamber Music Festival", the "Virtuoso e Belcanto" Festival in Lucca in collaboration with Le Dimore del Quartetto, the "Verdi Festival" at the Teatro Regio in Parma, the "Festival internazionale di Musica delle Cinque Terre"in Soviore, the "Ravenna Festival", "Autunno Musicale" in Caserta, "Armonie della Sera" in Ancona and has collaborated with personalities such as M. D'Amburgo, S. Cappelletto, L. Lo Cascio, F. Meloni.
They attended lessons and masterclasses held by O. Wille, P. Schuhmayer, L.M.Aguera, B. Giuranna, C.Greensmith at the Accademia Chigiana di Siena, the "Virtuoso e Belcanto" Festival in Lucca, the "International Concert Working Weeks" in Goslar. Since their beginning they have been followed by Prof. Paola Besutti, and since November 2020 they have been chamber music master students in the Artemis Quartett class at the UDK in Berlin.
The Quartetto Leonardo was recently awarded the XXXX Italian Musical Critic Award "Franco Abbiati", with the assignment of the "Piero Farulli" Award in the chamber music section and during the 2022, will join the project created by the collaboration between the Accademia Chigiana di Siena and the Farnesina called "Italiani nel mondo", will be performing in Varese for the "Giovani alla ribalta" Festival, at the Teatro civico of La Spezia with pianist A. Taverna, as well as a collaboration with the discographic label "Da Vinci Classics".