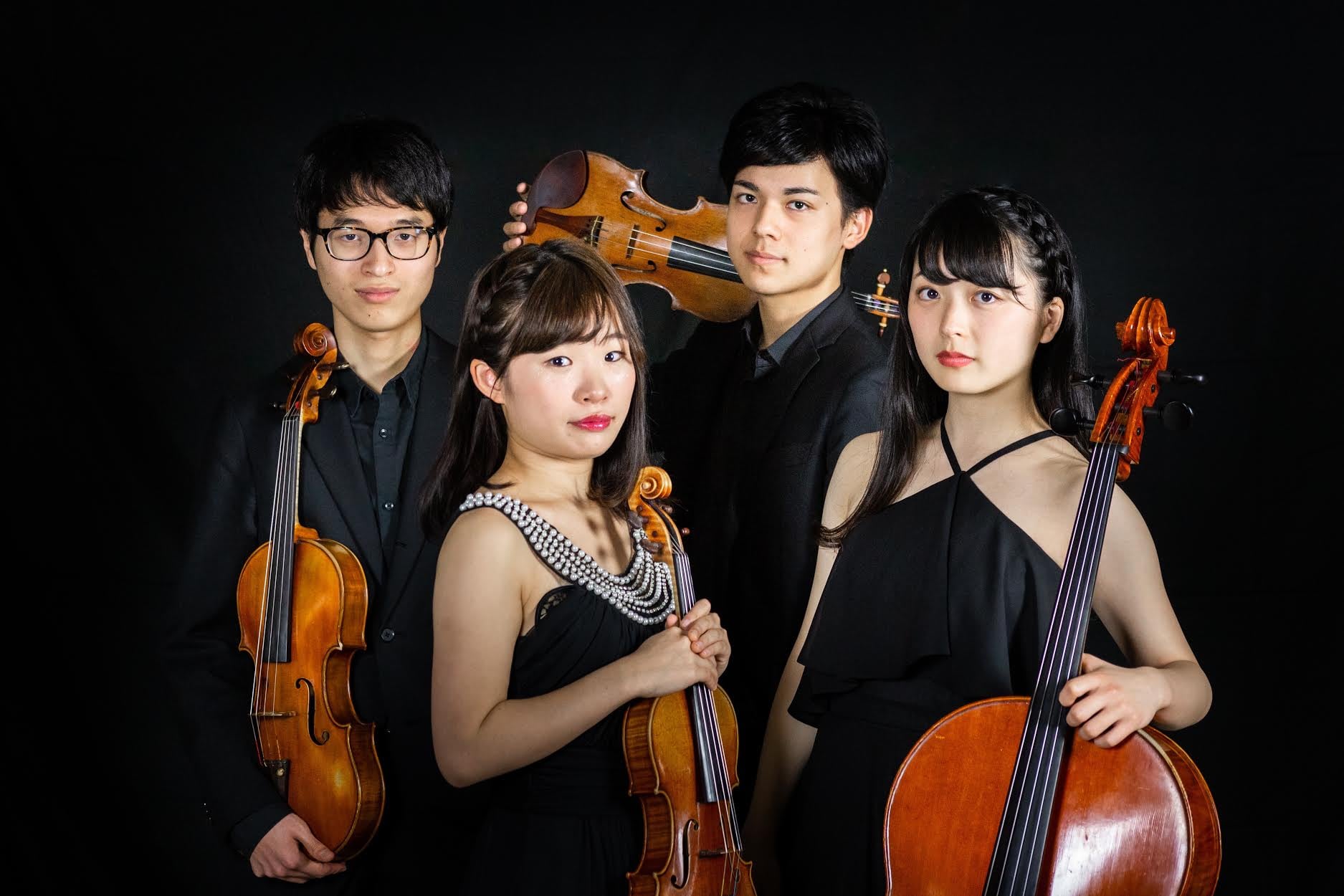 Kyoka Misawa, violin I
Rintaro Kikuno, violin II
Itsuki Yamamoto, viola
Anri Tsukiji, cello
The Quartet Integra was formed in 2015. They won 1st prize at the Bartok International Competition 2021 in Budapest. They have also won 1st prize, Beethoven prize, and the Grand Prix Award at the 8th Akiyoshidai Music Competition.
They studied under Kazuhide Isomura and Nobuko Yamazaki at the Toho Gakuen School Of Music. From September, 2022, they are in residence at the Colburn School as The Chamber Ensemble-in-Residence program.
The group attended such festivals as: Accademia Musicale Chigiana, Kirishima International Music Festival, and the Festival del Quartetto d'Archi alla Pieve di Gropina. They also received the "Banca Monte dei Paschi" prize from Clive Greensmith at the Accademia Musicale Chigiana, the prize"Kirishima International Music Festival" prize and "Tsuyoshi Tsutsumi Music Director" at the Kirishima International Music Festival. They worked with Tsuyoshi Tsutsumi, Koichiro Harada, Kikuei Ikeda, Kazuhide Isomura, Shigeo Neriki, Hakuro Mori and Wakako Hanada as Suntory Hall Chamber Music Fellows.
The group is supported by a grant from the Matsuo Foundation.