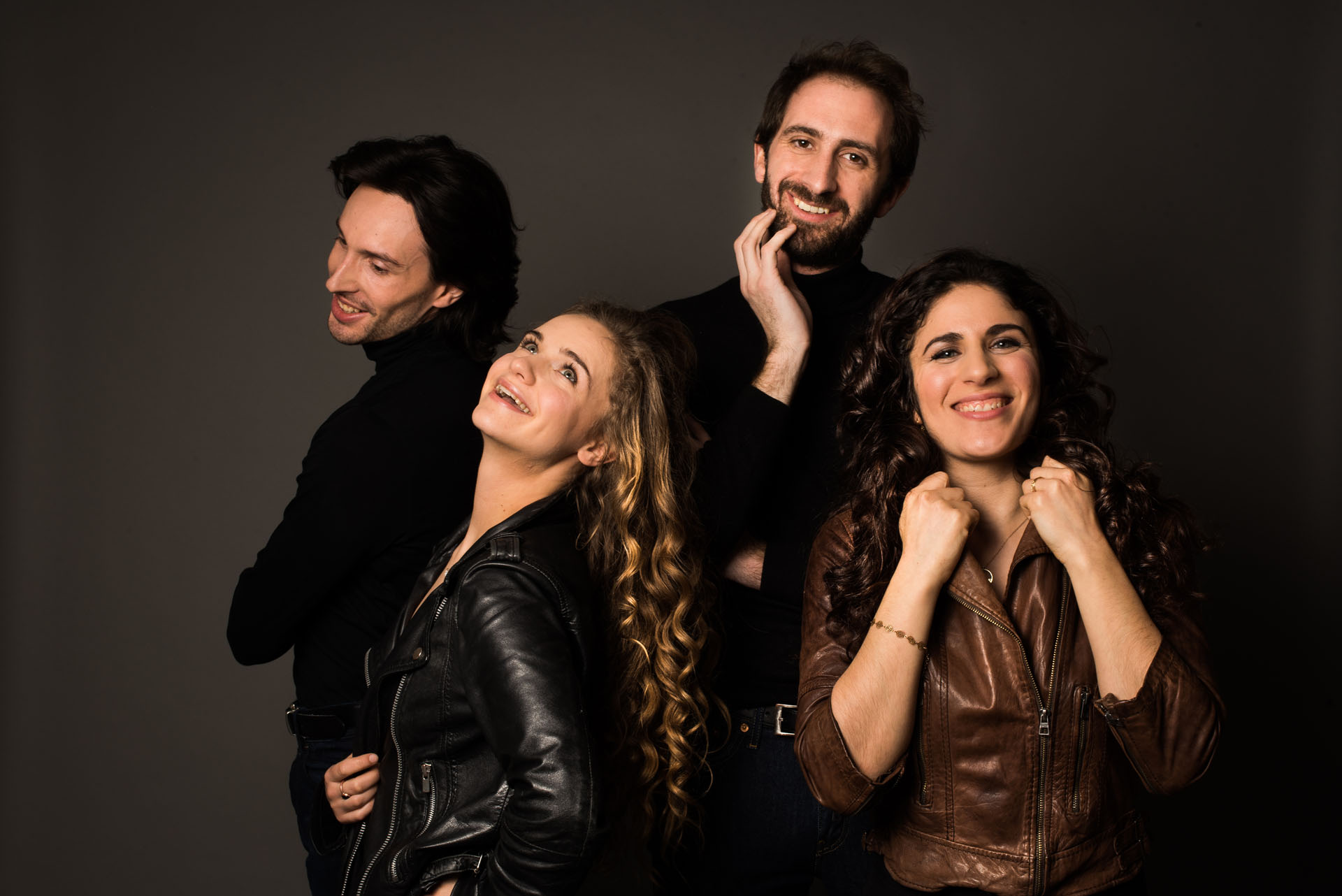 Charlotte Saluste-Bridoux, violin I
Lorraine Campet, violin II
Pierre-Antoine Codron, viola
Tom Almerge-Zerillo, cello
The Confluence Quartet is made up of four eclectic young musicians who joined forces in September 2019 to share their passion for string quartet repertoire, and everything else in life ranging from ecology, pure intonation, folk music and a particular sense of humour.
Pierre-Antoine Codron and Tom Almerge-Zerillo met in Lyon at the CNSM where they shared six years of quartet playing and developed a passion for it. Once graduated, the inseparable friends set out to build their dream quartet.
Tom thought of his first chamber music partner back in Montpellier. The memory of Rachmaninov's trio élégiaque with the 10 year old prompted him to call. Charlotte, after 11 years inthe UK where she graduated from the Menuhin School and the Royal College of Music moved to Paris to join the quartet.
The last piece of the puzzle then seemed obvious : a shining star across all domains, Lorraine graduated from the Paris CNSM in both Double-bass and Violin. Combined with Charlotte's electricity, Pierre-Antoine's poetry and Tom's colourful palette, Lorraine's extensive knowledge of the orchestral repertoire and her musical poise offers a fresh outlook, one that has now become a true pillar of the Confluence's interpretations. In residence at the Singer-Polignac Foundation in Paris, The Confluence Quartet is mentored by Mathieu Herzog, and kindly supported by the Boubo-Music Foundation with fine old italian instruments.
Members of the association "Jeune Talents" for the year 2021-22, Confluence has performed in festivals such as the "Rencontres Musicales d'Evian", the "Jeudis Musicaux de Royans", the "Cambridge Summer Music" Festival as well as taking part in radio broadcasts like "GénérationsFrance musique : le live".