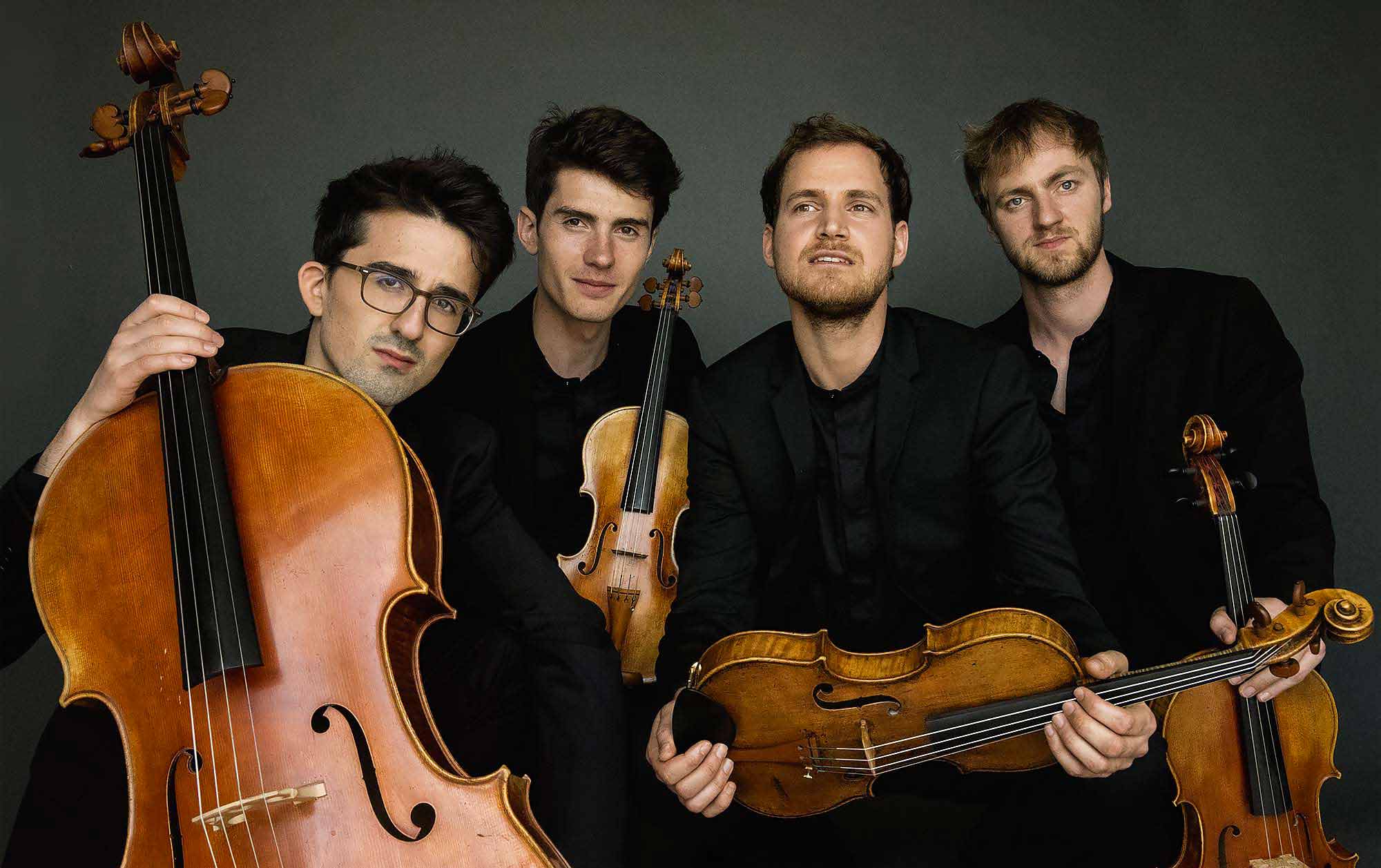 Adrien Jurkovic, violin
Thomas Descamps, violin
Raphaël Pagnon, viola
Simon Iachemet, cello
It is first of all their love for Berlin – its dynamic culture, rich and eclectic musical life – that brings these four passionate members of the Agate Quartet together.
These young people, native of the South of France (Marseille, Toulouse and Bordeaux), find in Berlin the ideal environment for their natural curiosity. They share an enthusiasm for bold, alternative, even underground projects and in 2016, decided to set up the Agate Quartet to explore together their musical passions.
Their encounter with the string quartet repertoire is a decisive turning point in the life of the four musicians.
They have extensive and varied musical experience (from solos to chamber music, including with the prestigious Berlin orchestras), and find in this new repertoire an infinite source of expression and inspiration. Within the quartet, they discover how their personal aspirations must be balanced with the needs of the group. Also, that working together daily transcends their own abilities and reinforces their growing desire to carry on playing together.
Their encounter with the German musical tradition plays an equally important role in their artistic training. Having all been through the CNSMDP (Conservatoire National Supérieur de Musique et de Danse de Paris), they went on to study another 2 years at the Hochschule für Musik "Hanns Eisler" in Berlin with Eberhard Feltz; there, their own French musical tradition is confronted with the German tradition of the musical discourse.