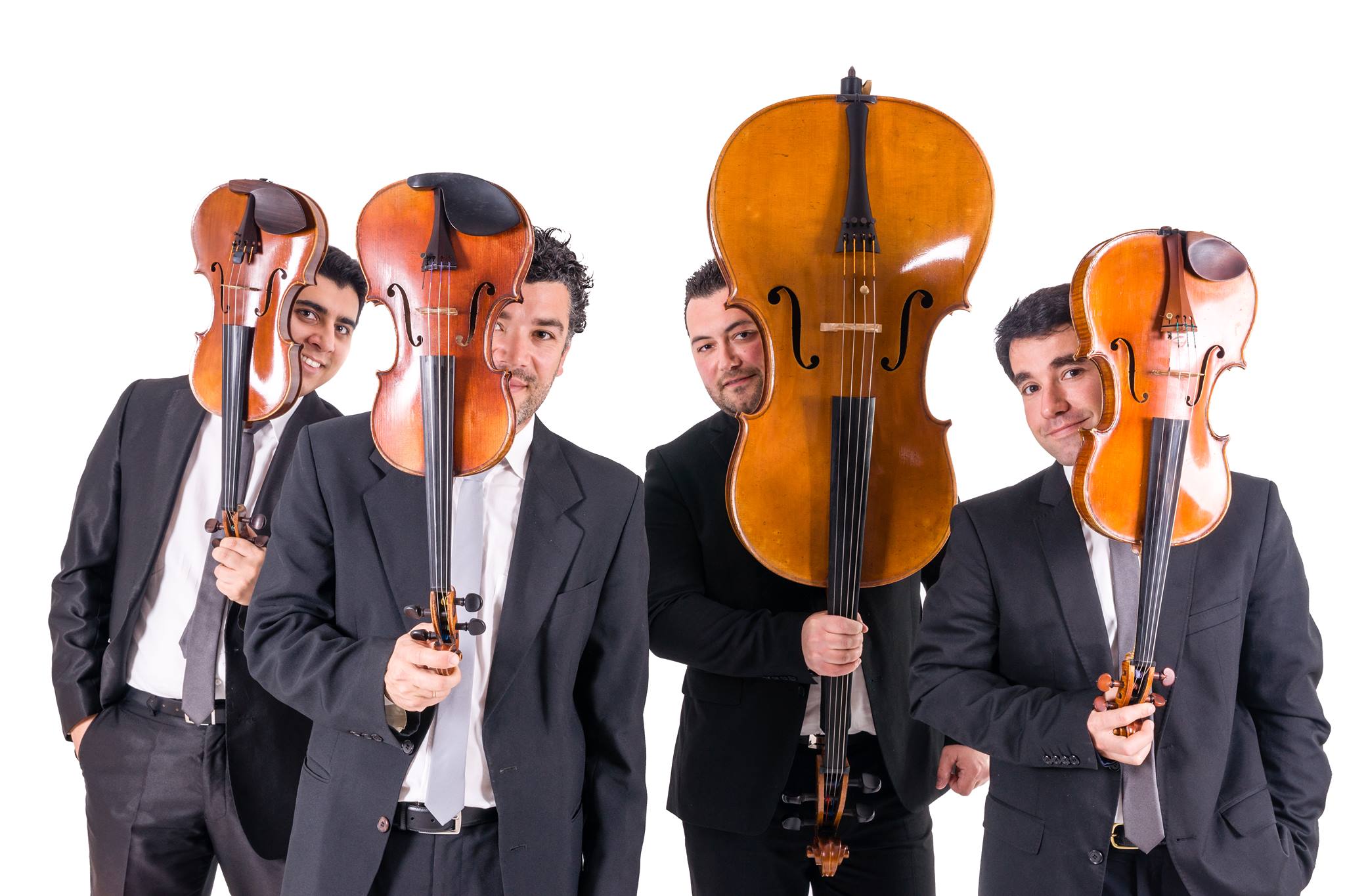 Nélson Nogueira, violin
David Ascensão, violin
Eurico Cardoso, viola
Abel Gomes, cello
Sintra String Quartet was founded in 2007 and since then has gradually become one of the most consistent quartets in Portugal. It took part in several concerts and festivals around the country, such as the festival "Dias da Música" at Centro Cultural de Belém; Palácio Nacional de Sintra; Centro Cultural Olga Cadaval (Sintra); Palácio da Independência (Lisbon); Palácio Nacional da Ajuda (Lisbon); Academia das Ciências (Lisbon); at Cine Teatro Avenida (Castelo Branco); Teatro Viriato (Viseu). During 2013 season, Sintra String Quartet played at Centro Cultural Olga Cadaval, all the Mendelssohn's Strings Quartets in a cycle of three concerts, which were recorded by RTP Antena 2. In September 2013 the Quartet also recorded for RTP Antena 2 the modern debut of all the String Quartets from Júlio António Avelino Soares (a Portuguese composer from the 19th century) in a concert held at Centro Cultural de Belém. Besides its professional activity, Sintra String Quartet also participated in working sessions with the cellist Pavel Gomziakov, Alexandra Mendes (Lisbon String Quartet) and continues working with the cellist Kyril Zlotnikov (Jerusalem Quartet). In August 2014 Sintra String Quartet travelled to The Netherlands to participate at the "25th Zeist Music Days", there the Quartet had masterclasses with Borodin Quartet, Pavel Haas Quartet, Jerusalem Quartet and the cellist Gary Hoffman. In Holland the Quartet performed at Hermitage Amsterdam and recorded a concert for NPO Radio 4. In 2016 the Quartet was invited to participate in RioHarpFestival, a classical music festival in Rio de Janeiro. Since 2017 Sintra String Quartet is performing several concerts at Quinta da Regaleira palace in Sintra.