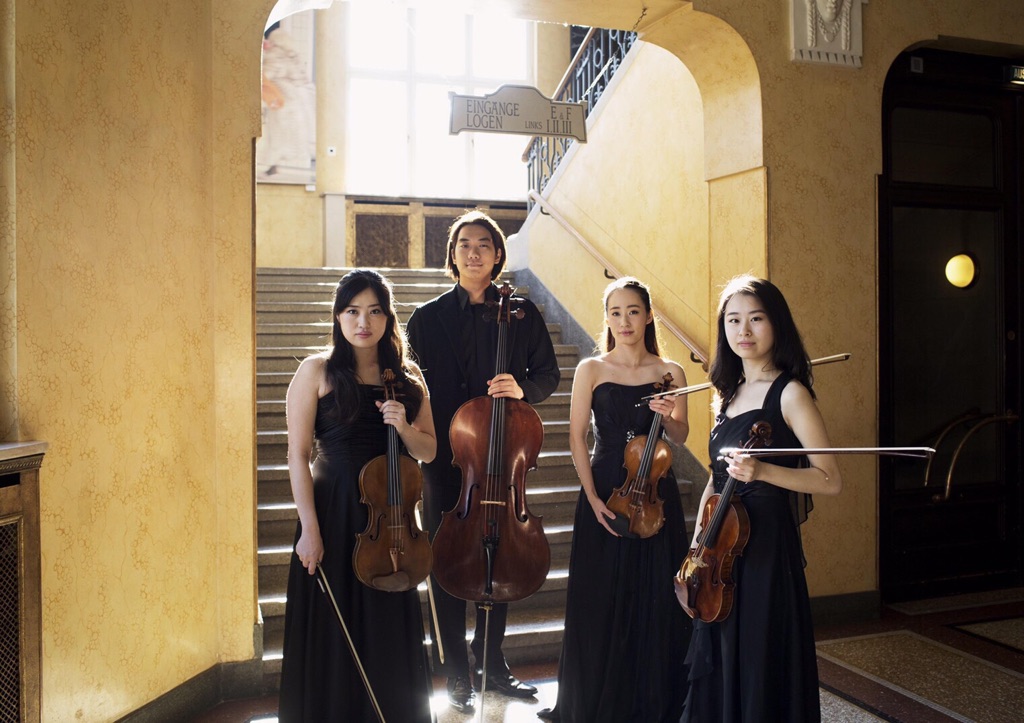 Yuna Shinohara, violin
Chihio Kitada, violin
Meguna Naka, viola
Tatsuki Sasanuma, cello
Quartet Amabile was founded by violinists Yuna Shinohara and Chihio Kitada, violist Meguna Naka and cellist Tatsuki Sasanuma, whilst they were students at Toho Gakuen School of Music.
The quartet won third prize and also the special prize for the best interpretation of the competition piece, in the string quartet division of the 65th ARD International Music Competition Munich, in 2016. 2017, they performed with Martha Argerich at the 19th Music Festival in Beppu. They have also performed with Kazuhide Isomura, Kyril Zlotnikov and Krzysztof Jablonski.
They won the Grand Prix of the entire divisions and first prize at the 10th Yokohama International Music Competition, and first prize at the 12th Romanian International Music Competition. They also won the Kirishima International Music Festival Prize and Tsuyoshi Tsutsumi Music Director Prize and received the Matsuo Music Subsidy from Matsuo Academy Promotion Foundation in 2015-2017.
The Quartet performed at the 27th International Music Festival Young Prague with the National Theater Orchestra at the Prague Dvorak Hall in September 2018.
The Quartet has participated in several master classes and is currently studying with Kazuhide Isomura.