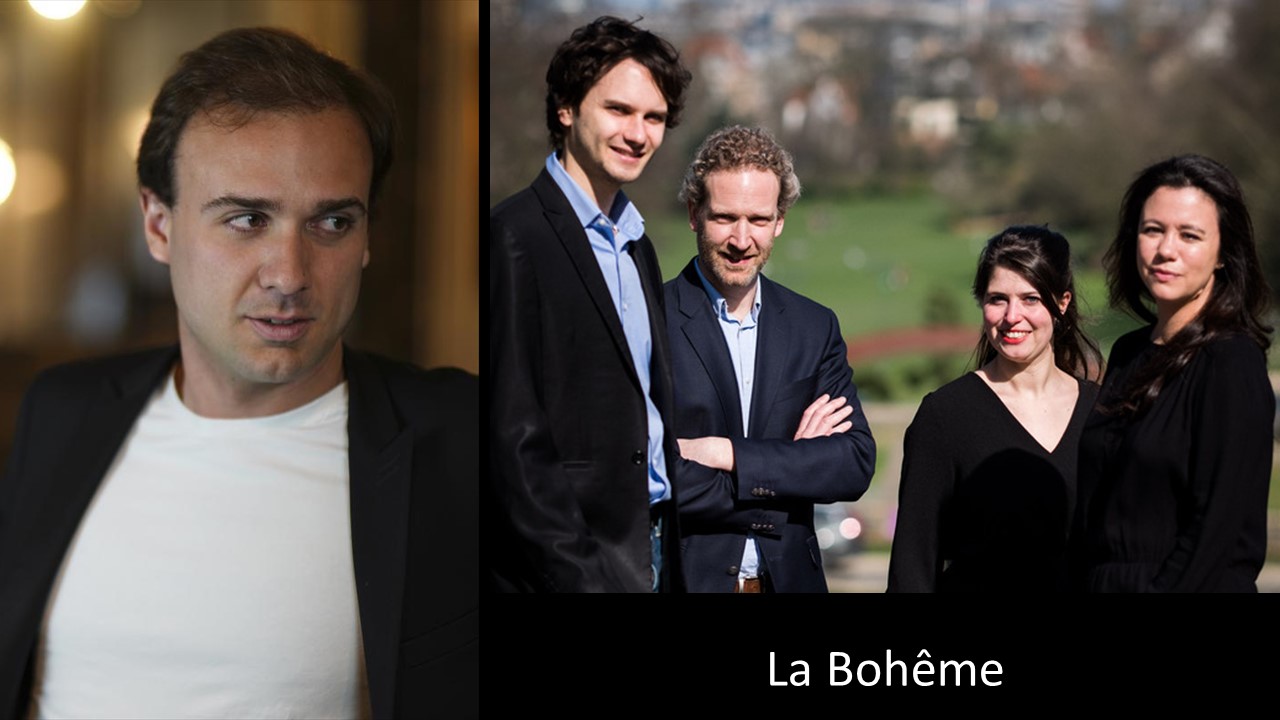 Music cannot be locked down! It travels.
We are intent on respecting our commitments to artists despite the current constraints imposed by the public health situation. To enable them to present their art to the public, we have asked them to record their concerts in their own country, Belgium.
We hope this musical voyage will bring you comfort, joy and beauty in these unique and unprecedented times!
---
The Brussels based Alfama Quartet is famous for its interpretations combining absolute precision with infectious passion. These spirited performers will be playing their interpretation of one of the masterpieces of chamber music, Dvořák's Piano Quintet no. 2 in A Major. Opus 81 was Dvořák's second attempt at this piece. He had tried some years earlier with his opus 5 but had ended up destroying the manuscript after the first performance. Fifteen years later, he came across a copy at a friend's house and attempted to rework it. He finally threw in the towel and went on instead to create what is, together with those of Schumann and Brahms, one of the three greatest quintets in the entire repertoire. Achieving the perfect balance between the great Austro-Germanic traditions and Czech nationalism, the work consists of a series of contrasts, breaks and constant changes of atmosphere.
To convey this rich musical message to us, the Alfama Quartet will be joined by the young but already highly experienced French pianist Guillaume Vincent, who was a "Révelation" at the 2014 French Victoires de la Musique awards and has been invited to many festivals and played with acclaimed musicians and ensembles around the world.

Program of the video:
Piotr Ilitch Tchaïkovski (1840-1893)
String Quartet n° 1 in D major op. 11 – Andante cantabile
Antonín Dvořák (1841-1904)
Quintet for piano n° 2 in A major, B. 155 (op. 81)
Allegro ma non tanto
Dumka. Andante con moto
Scherzo (Furiant). Molto vivace
Finale. Allegro
In collaboration with the Jardin Musical, Brussels