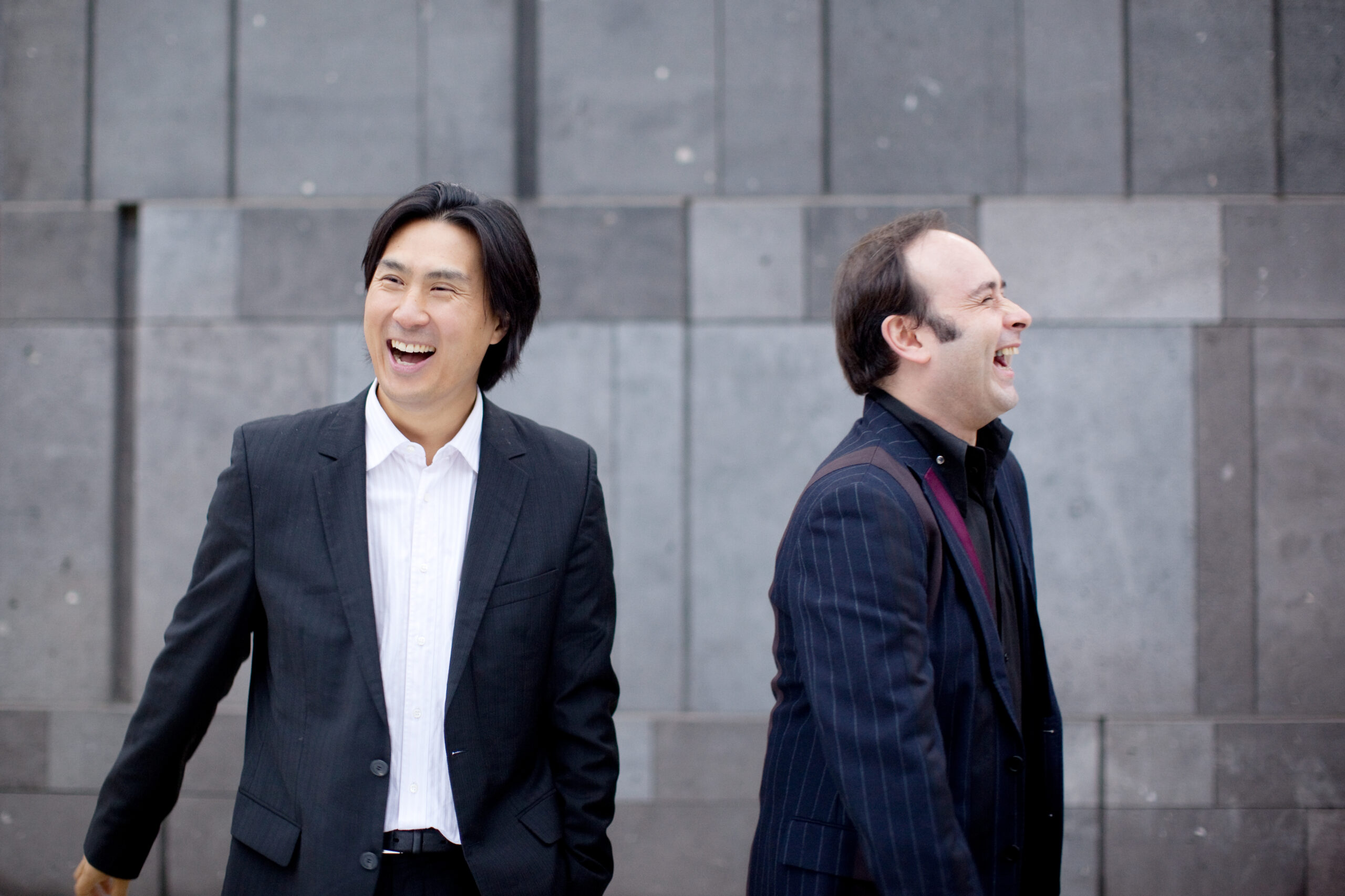 When virtuosity and humour come together...
Often the best parts of the concert are the encores. So why not start right away with them? In fact – what if every piece was an encore?
Play it Again, IGUDESMAN & JOO's third duo show, (after A Little Nightmare Music and AND NOW MOZART), is a topsy‐turvy, upside‐down, insideout show, taking audience's wishes for them to "play it again" and giving them far more than they wished for!
Although no two performances of IGUDESMAN & JOO's are ever really the same, Play it Again explicitly promises that each night will be so wildly different from one another that audiences will have to come back again. Every piece on the night will be spontaneously decided before, and there will be occasions for fans to send in their requests for specific performances giving them the opportunity to actively engage in the direction the show will take on that particular night. Furthermore, having toured the world for over a decade, and doing their best to perform in the local language, Play it Again will be presented in IGUDESMAN & JOO's new linguistic form, a sort of global, multi‐cultured Esperanto‐ish language which everyone will be able to understand all over the world: Joodesmanish!
Once IGUDESMAN & JOO Play It Again you will want to "Hear It Again"!
---
Tickets will be available soon
Tickets prices: CHF 40.- / 25 – Free entrance for children up to 16
To the Booking Corner