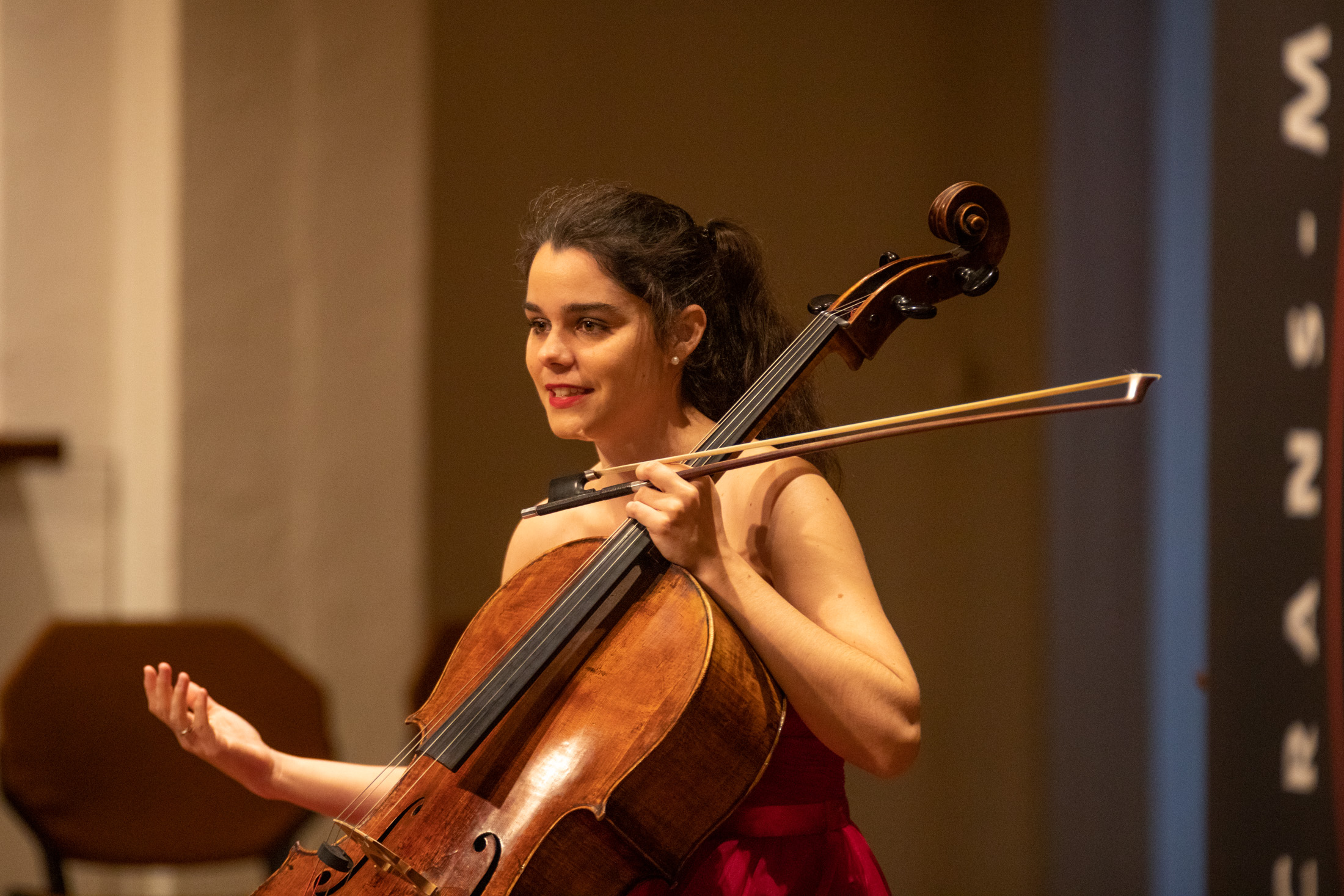 If Estelle Revaz stood out through her fight for a better recognition of cultural actors and actresses by political authorities during the COVID period, she is above all a passionate and talented cellist. CMClassics is happy about its first collaboration with this internationally renowned musician from Valais.
BACH & FRIENDS
Johann Sebastian Bach can be regarded as the father of music written for solo cello. With his Six Suites of dances for cello, he composed a benchmark work that all cellists measure themselves against sooner or later. This humanist work touches the core of every listener with simplicity, sincerity and elegance.
How did this superlative work inspire composers over the course of time?
How were certain conventions breached in order to arrive at the music of today?
Programme:
Johann-Sebastian Bach : 3. Suite für Violoncello solo BWV 1009 (1722) in C-Dur : Prélude
Xavier Dayer : Cantus II (2016)
Johann-Sebastian Bach : Allemande
Luciano Berio : Les mots sont allés (1978)
Johann-Sebastian Bach : Courante
Sofia Gubaidulina : Prélude no1 – Staccato, Legato (1974)
Johann-Sebastian Bach : Sarabande
György Kurtág : Az hit… (1998)
Johann-Sebastian Bach : Bourrées I et II
Witold Lutoslawski : Sacher Variation (1975)
Johann-Sebastian Bach : Gigue
György Ligeti : Capriccio (1952)
---
CMClassics concerts are organized in compliance with the guidelines in force in the fight against COVID-19.
Tickets are available, only on pre-reservation